Parliament hangs in the balance this week as the High Court begins hearings on whether seven current and former members of parliament voted in at the 2016 federal election are eligible to sit in parliament due to dual citizenship issues.

Section 44 of the Australian Constitution states that a person who "is under any acknowledgement of allegiance, obedience, or adherence to a foreign power, or is a subject or a citizen or entitled to the rights or privileges of a subject or a citizen of a foreign power" is ineligible to sit in, or be elected to, parliament.
Each case before the court will test whether the elected member of parliament took reasonable steps to renounce their apparent dual citizenship, even if they weren't aware that they were entitled to such citizenship.
The High Court will hold hearings from tomorrow that will decide the fates of these seven politicians. This is how it could all go down:
One Nation Senator Malcolm Roberts chooses to believe he never was British, but the High Court says otherwise.
Roberts was born in India to a Welsh father and an Australian mother. BuzzFeed News obtained documents that Roberts signed when he became an Australian citizen that showed he was a British citizen.
Roberts tried and failed to renounce his British citizenship prior to the 2016 election, and remained a citizen of the UK until December 2016, when he finally filled out the correct form and stopped sending emails to dead addresses.
The One Nation senator from Queensland argues that even though he wasn't initially successful with his attempts to renounce his citizenship, the fact that he tried means he should be able to stay.
The government takes a different view, arguing that he should have been aware that he was still a Brit, and should be found ineligible as he didn't go through the proper process to renounce.
If Roberts' argument wins, he'll stay put. If not, there will be a countback on the Queensland Senate vote, and the next in line on the One Nation ticket — Fraser Anning — will be elected. Anning is no longer facing bankruptcy proceedings that would have made him ineligble.
Independent senator Nick Xenophon...may be a Brit, and isn't sticking around to find out.
Xenophon was born in South Australia and, before entering the Senate in 2007, said he had looked into whether he could be entitled to citizenship of Greece or Cyprus by descent. He determined he wasn't a citizen of either.
What he didn't count on was that he might be British. Xenophon's father was a resident of Cyprus, which was a British colony until 1960, and this fact entitles senator Xenophon to a sub-class of British citizenship.
Xenophon and the government are both arguing he should remain because he wasn't aware that he could be caught by this sub-class of citizenship via a former British colony.
If the court finds him ineligible, there will likely be a countback on the Senate vote and another NXT candidate (Tim Storer) will be elected.
If the court finds him eligible, Xenophon has already announced he is quitting federal parliament to contest a lower house seat in the South Australian election in 2018. In this scenario, his resignation will mean that NXT will get to pick his replacement.
Deputy prime minister Barnaby Joyce was a Kiwi, and may be headed to a by-election.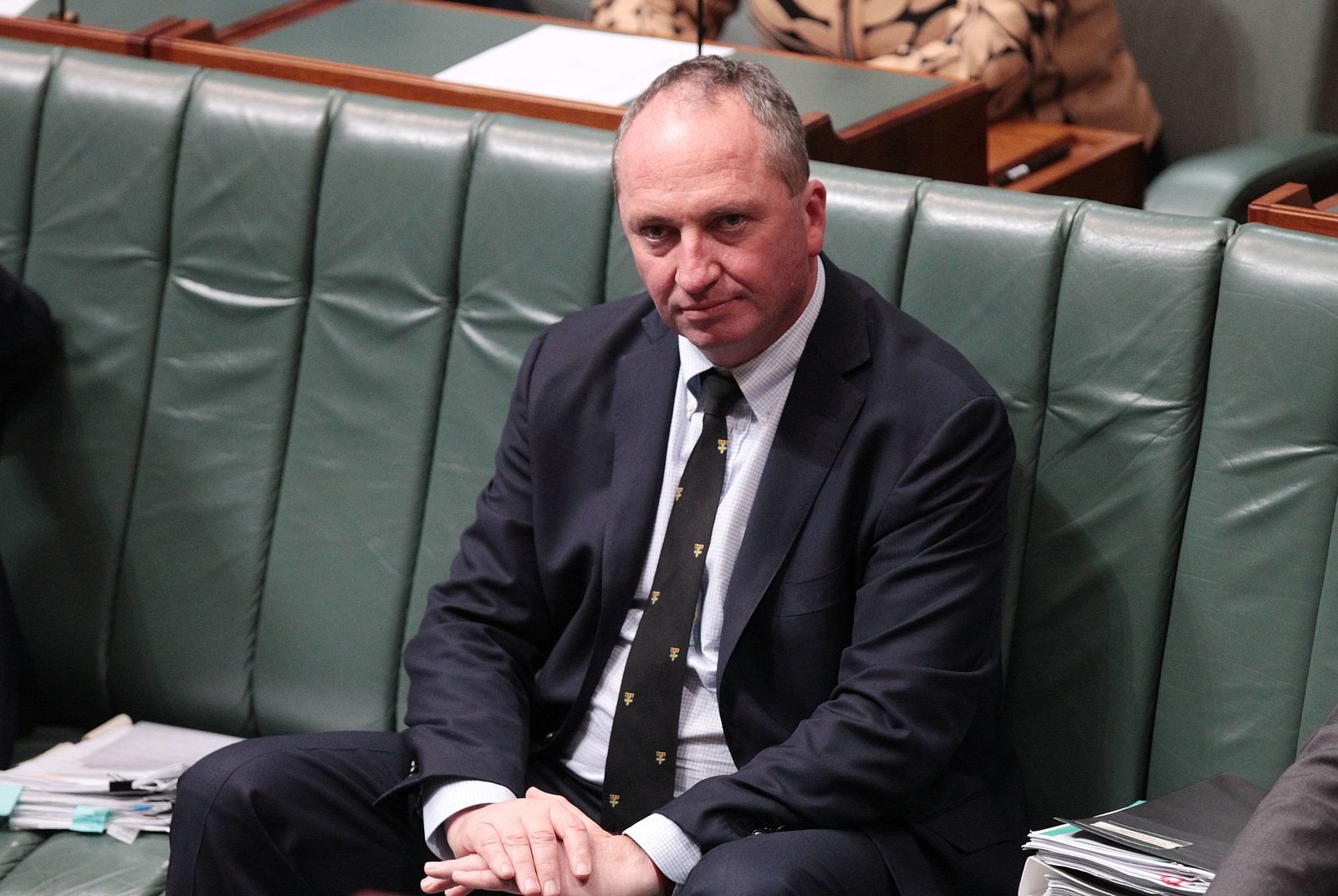 As the Australian-born leader of the Nationals, Joyce was an unlikely victim of the Section 44 debacle. His father was born in New Zealand, and thus citizenship is conferred to him by descent. This was only discovered after a staffer for Labor senator Penny Wong began making inquiries about New Zealand citizenship rights with an NZ Labour MP. The situation escalated from there.
Both Joyce and the government argue that because he was not aware he was entitled to citizenship, he should be found eligible and should remain in parliament.
If he is found ineligible, the government and his former opponent in the seat of New England, Tony Windsor, have argued that there should be a by-election in his seat. Joyce has already renounced his Kiwi citizenship, so he would be good to run again.
If Joyce was defeated in a by-election, the government would lose its deputy prime minister and its one-seat majority in the House of Representatives.
Scott Ludlam was the first domino, and also a Kiwi.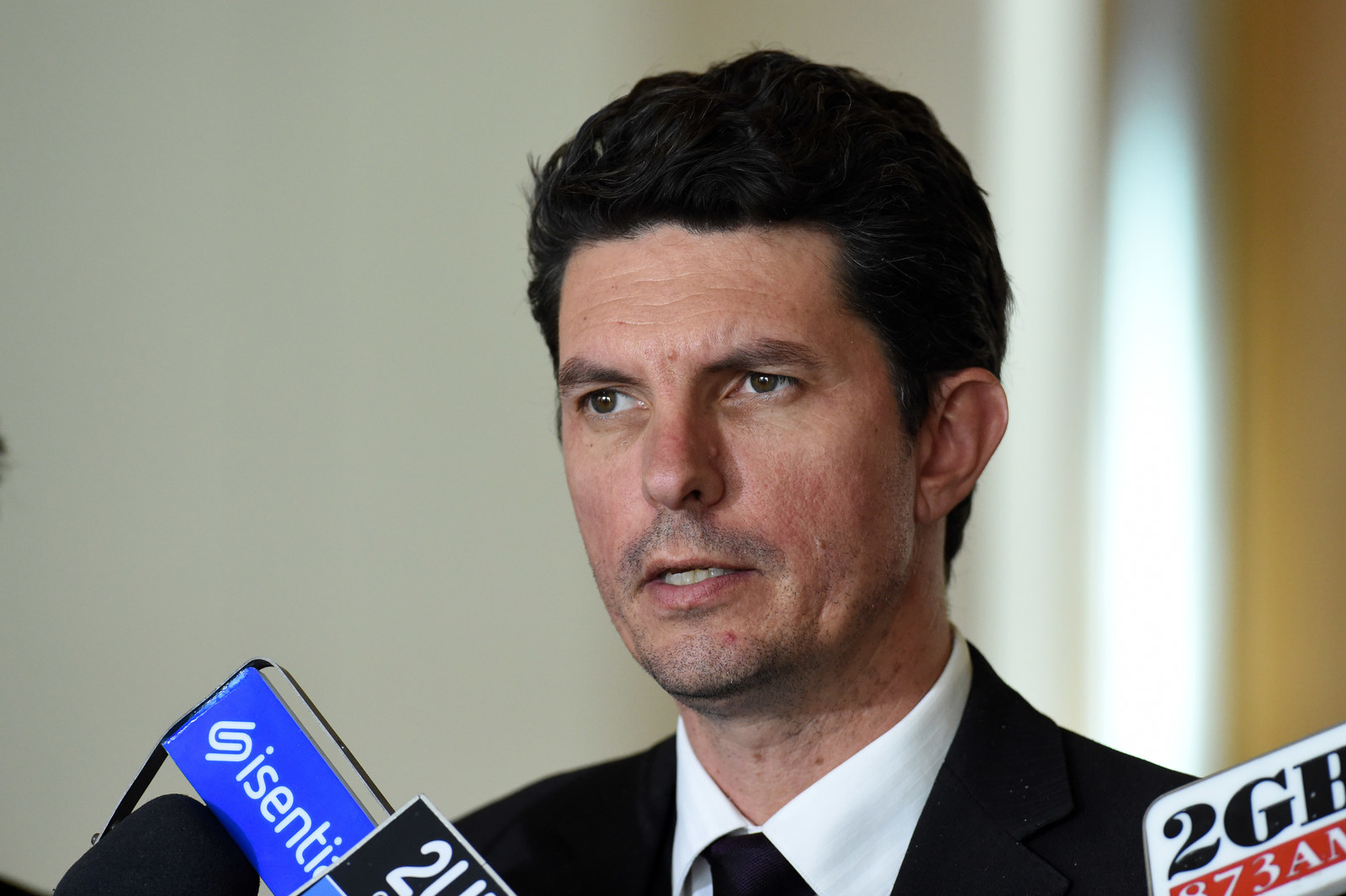 Ludlam was central to the whole sorry citizenship debacle. He was born in New Zealand, moved to Australia aged eight, and was naturalised as an Australian citizen. Ludlam thought this meant he no longer had Kiwi citizenship, but when a lawyer investigated on the senator's behalf it was found he held dual citizenship.
Ludlam resigned from the Senate. The government agrees with his decision as it says he should have been aware he may have still held Kiwi citizenship.
If he's found ineligible, it'll be a count back on the Senate vote in Western Australia, and 22-year-old student Jordan Steele-John (next on the Green ticket) will take his place in the Senate.
If he is found eligible, then it will trigger a casual vacancy and the Greens will get to pick his replacement. Ludlam has not expressed a desire to return to the Senate.
Larissa Waters was a baby when she left Canada, and may be back.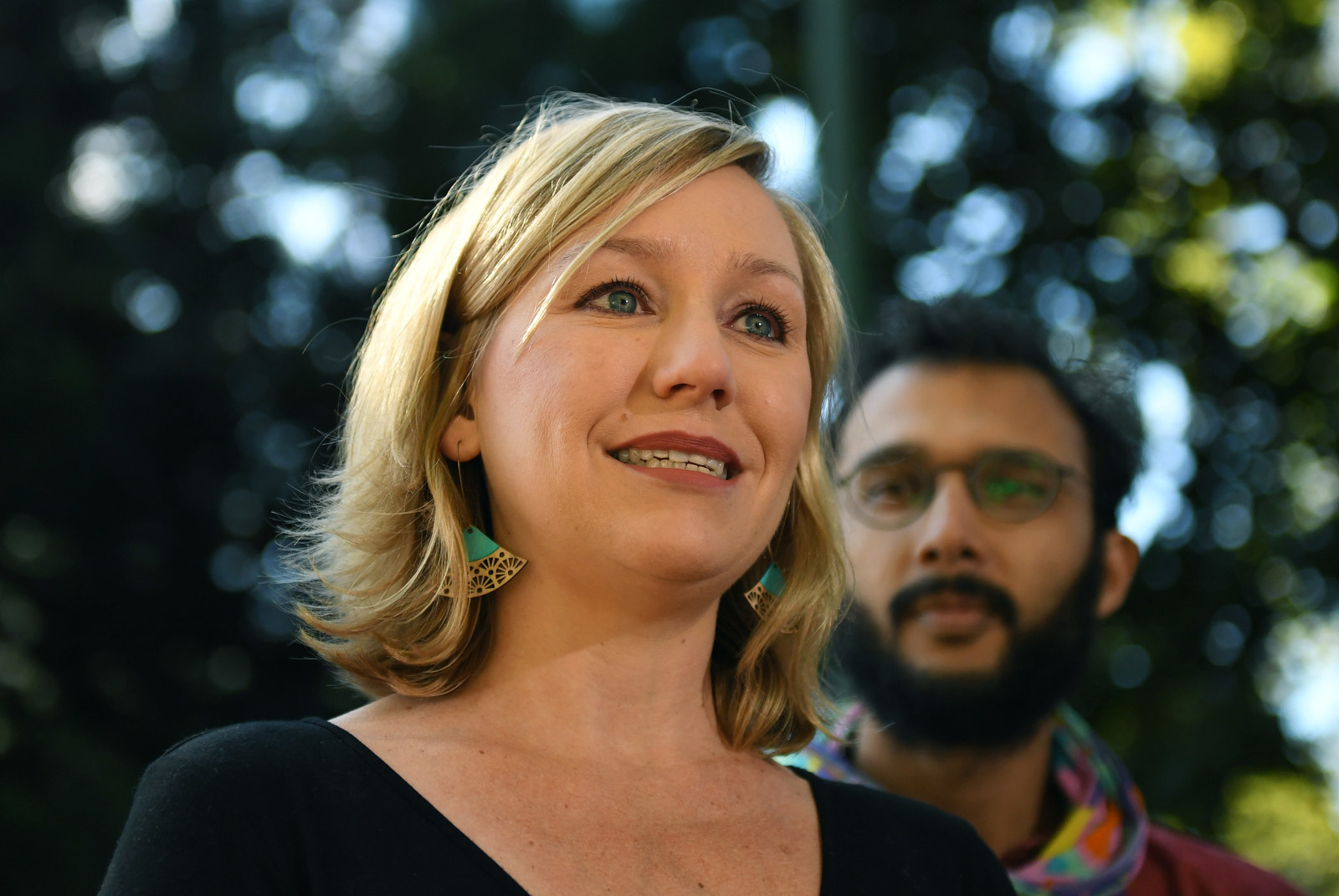 The Queensland Greens Party senator was born in Canada to Australian parents, and returned to Australia as a baby. Waters was unaware that by Canadian law this meant she was entitled to citizenship. As with Ludlam, Waters resigned immediately upon discovering she was entitled to Canadian citizenship.
Unlike Ludlam, however, the government is arguing Waters should remain in parliament because she was not aware she was entitled to Canadian citizenship.
If Waters is found eligible it will trigger a casual vacancy that the Greens can then fill, and Waters has hinted she may want to return. If she is found ineligible, then a countback will occur and Andrew Bartlett would be her replacement as next on the ticket.
Matt Canavan blamed his mum for being Italian, and then took it back.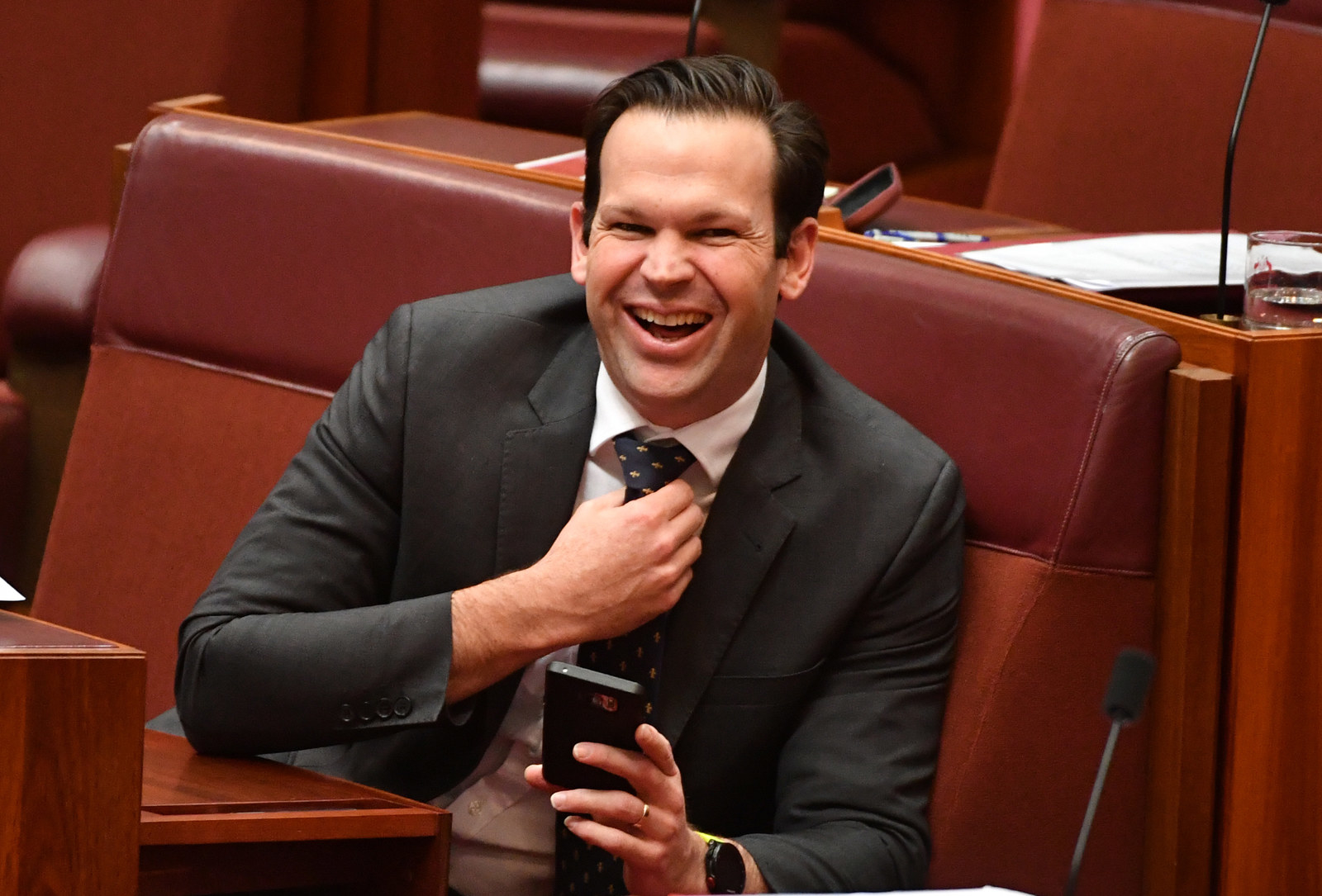 Canavan was born in Australia but discovered he was a dual citizen with Italy via his grandparents. When he first revealed this Canavan blamed his mother, saying she had filled out the forms without his knowing about it when he was 25.
Now he has changed his argument suggesting it wasn't his mum's fault, but Italian law that granted him citizenship by descent without his knowledge.
Canavan and the government both argue that because he was unaware he was entitled to citizenship of Italy when he was elected, he should therefore not be found ineligible.
Canavan, unlike his other Nationals colleagues, stood down from the ministry while his citizenship was sorted out. If he is given the nod by the High Court he will return as resources minister.
If he is found ineligible, Fairfax reports that former Liberal-Nationals senator Joanna Lindgren would be his replacement on countback, and that in order to keep peace within the Coalition she would have to switch from sitting in the Liberal party room to the Nationals party room.
Nationals deputy leader Fiona Nash was entitled to be British.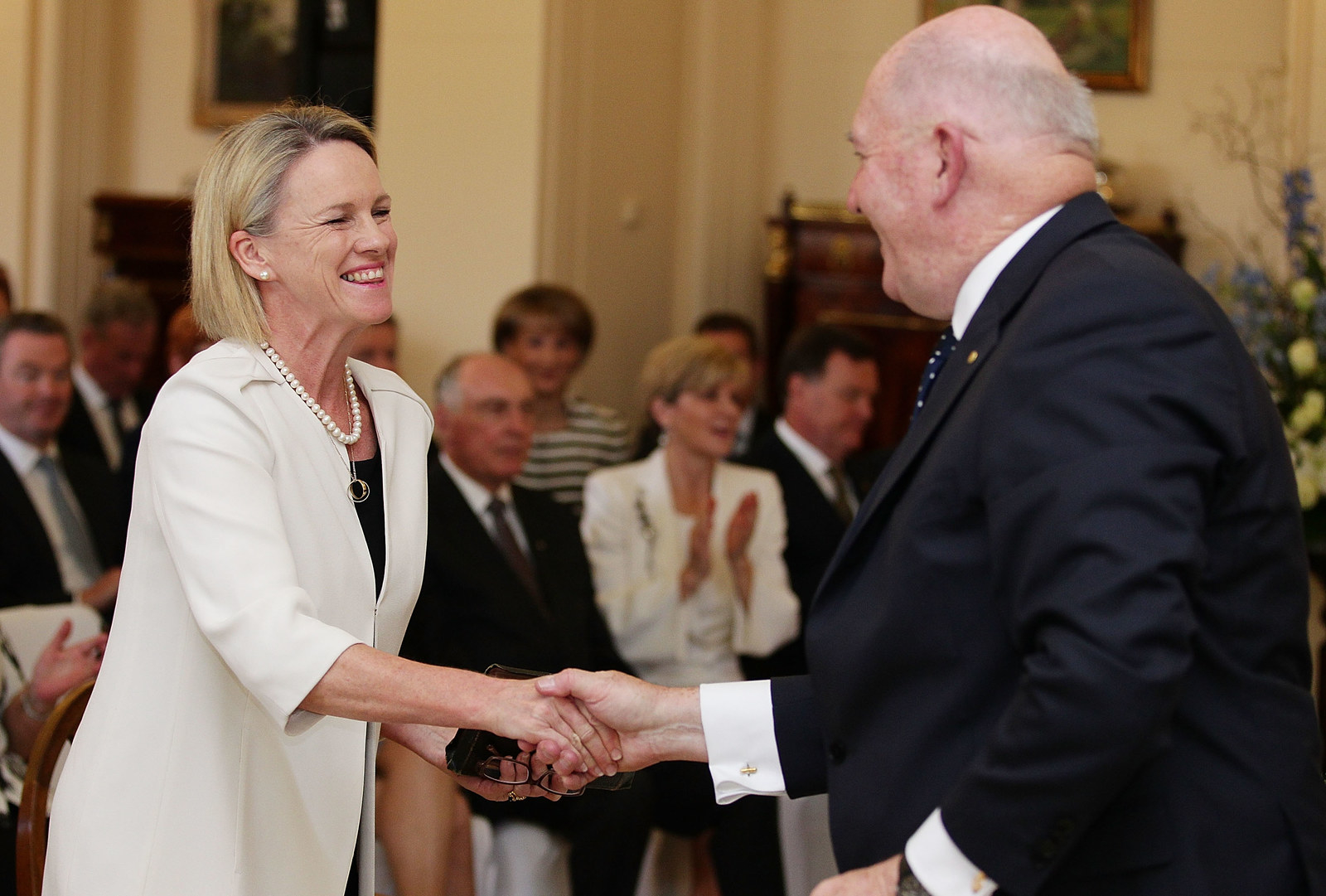 Nash, a Nationals senator for New South Wales, was entitled to British citizenship via her Scottish father. Nash was born in Australia, and told the High Court that her parents had always told her that in order to obtain British citizenship she had to apply for it.
Nash and the government argue she should be allowed to remain because she was unaware at the time of nominating that she was entitled to British citizenship.
If Nash is found ineligible, it would cause a reshuffle in the Turnbull government ministry and would require a new deputy leader for the Nationals. It would also mean one fewer Nationals senators in parliament, as next on the ticket in the event of a countback would be Liberal candidate Hollie Hughes.