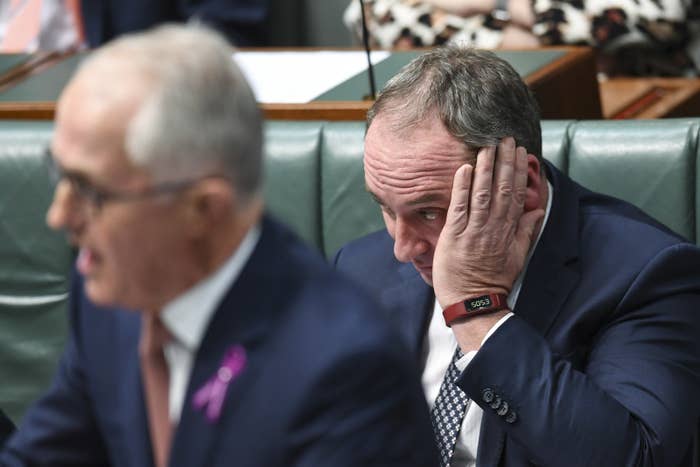 Prime minister Malcolm Turnbull has announced an overhaul of the ministerial standards, including a ban on ministers having sex with their staff, regardless of whether they are married or not.
"I don't care if they are married or single; they must not have sexual relations with their staff," Turnbull said in a press conference on Thursday.
The prime minister took deputy prime minister Barnaby Joyce to task over his widely publicised affair with his former staffer, Vikki Campion, and said Joyce's actions had hurt Campion, as well as Joyce's estranged wife Natalie and their four daughters.
"He has set off a world of woe for those women and appalled all of us," he said. "Our hearts go out to them. It has been a dreadful thing for them to go through in the glare of publicity.
"Marriage break-ups are dreadful. But to do it, to have it, to experience it, in the full glare of the spotlight is a dreadful business."

Turnbull said that the ministerial standards were out of date and needed to be updated.

"I have no interest in prying into people's personal or private affairs, at all," he said. "I am not here to moralise. But, we must recognise that whatever may have been acceptable, or to which a blind eye was turned in the past, today, in 2018, it is not acceptable for a minister to have a sexual relationship with somebody who works for them. It is a very bad workplace practice."
It came after the PM announced earlier today that Joyce won't be acting prime minister when Turnbull is in the United States next week.

As Labor continues mounting attacks on Joyce over free accommodation he and Campion received in Armidale from a wealthy businessman and friend of Joyce, Turnbull announced in Question Time on Thursday that Joyce would be taking leave from February 19 to 25, meaning he would not be able to be acting prime minister while Turnbull is overseas.
The announcement came after Turnbull had stressed several times in parliament that Joyce would be acting prime minister, despite the ongoing scandal related to his affair with Campion.
Foreign minister Julie Bishop, as deputy Liberal leader, would be next in line after Joyce to fill the vacancy as acting PM, but Bishop will also be overseas next week, meaning that fourth in line to the top job is the government's leader in the Senate, finance minister Mathias Cormann.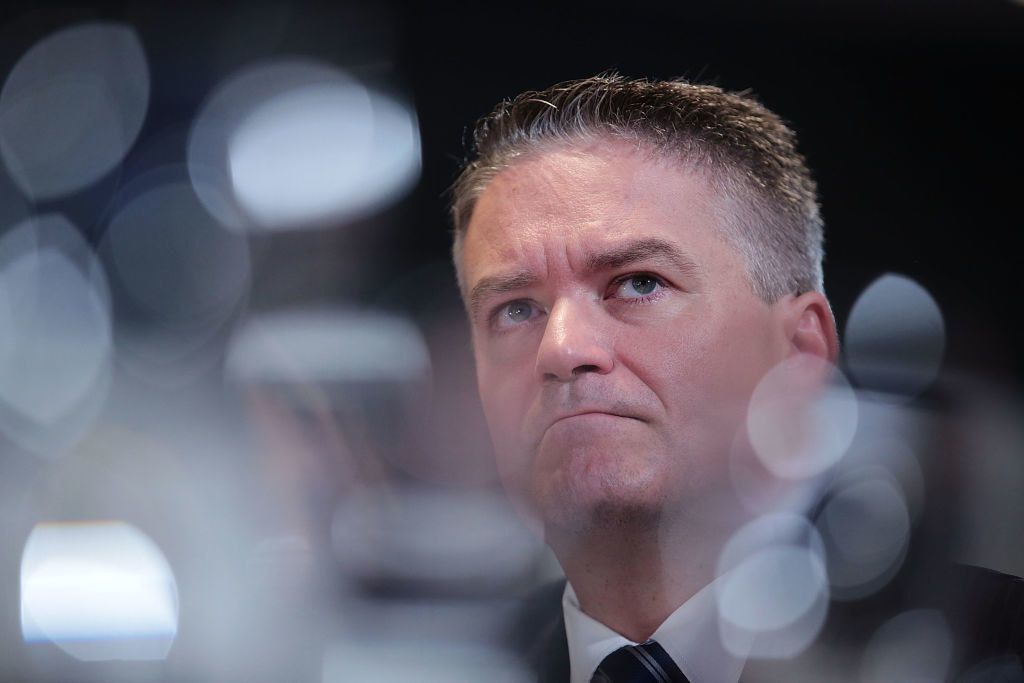 Cormann is widely respected as a capable minister in the Turnbull government. Last week former attorney-general George Brandis paid tribute to the Belgian-born senior government minister in his valedictory speech.

"I am not going to detain the Senate by seeking to resolve the conundrum that is often the subject of speculation around the corridors of this chamber: is senator Cormann a man or a machine? He certainly has the finest qualities of both."
Due to his strong accent, reminiscent of Arnold Schwarzenegger, the minister is regularly compared to the actor and former Californian governor, and is often pilloried on ABC's Mad As Hell.
One of his favourite phrases is "wibble wobble, wibble wobble, jelly on the plate".
Please enjoy the wibble wobble dance of your next acting prime minister, Australia.