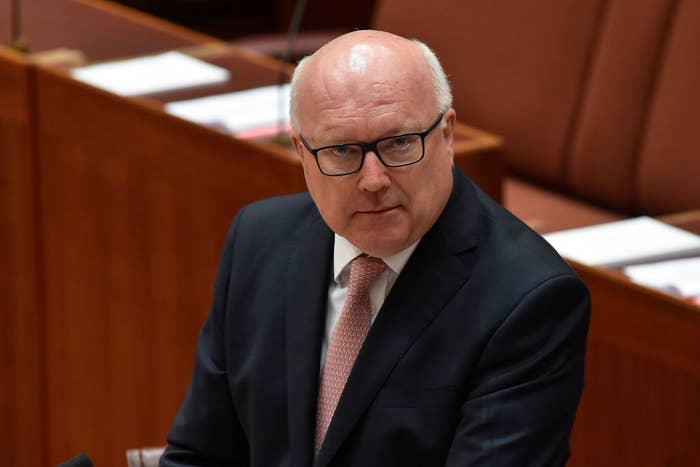 Attorney-general George Brandis has appointed his former chief of staff, James Lambie, to a government job with a pay packet of up to $362,000 per year.

The Administrative Appeals Tribunal (AAT) is the independent body of review for important government decisions around freedom of information requests, disability and veterans' appeals, child support arrangements and refugee applications.
As previously reported by BuzzFeed News, the government has routinely appointed former MPs, staffers, candidates and other party-aligned individuals to the AAT in recent years.
Lambie was appointed to the tribunal for seven years as a full-time senior member, along with several other new tribunal appointees, in a late Thursday afternoon announcement from the attorney-general.

According to his LinkedIn profile, Lambie had been Brandis' chief of staff for just over a year, and left the office in September this year. Prior to that he had been a senior adviser for the previous three years, and a policy advisor for the Liberals from 2008 to 2013.
Former Liberal MP Karen McNamara, who lost her seat of Dobell at the 2016 election, was also appointed to the AAT as a full-time member.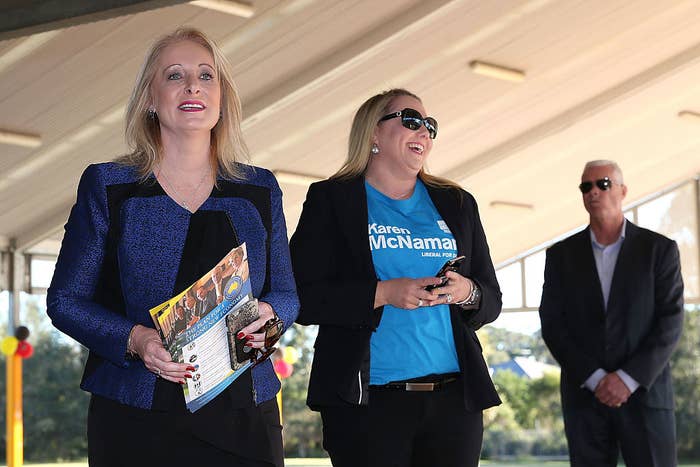 Former Nationals politician Paul Clausen, and former Liberal senator Christopher Puplick, were both appointed as senior full-time members.
Richard Hanger AM, who headed up the Abbott government's controversial inquiry into the former Labor government's home insulation (aka pink batts) scheme, was appointed to the AAT as a part-time president.
The former president of the South Australian branch of the Liberal Party Hedley Chapman was appointed as a part-time senior member of the AAT.
Former Labor politicians Neil Pope and John Black were appointed to the tribunal for seven years, also, as a part-time member, and part-time senior member, respectively.
In October Brandis defended appointing former politicians to the AAT, stating: "I have never taken the view that parliamentary service is a disqualification for appointment to positions like, for example, the AAT."
The continuation of political appointments comes despite the government being burnt after appointing Liberals to the AAT. Senate candidate Hollie Hughes was ruled ineligible to take the Senate spot Fiona Nash had to relinquish following the High Court decision on dual citizenship, because she had taken a position at the AAT between the election and Nash being ruled ineligible.
This meant Hughes too was ineligible under Section 44 of the Australian Constitution because she held an office of profit under the crown.