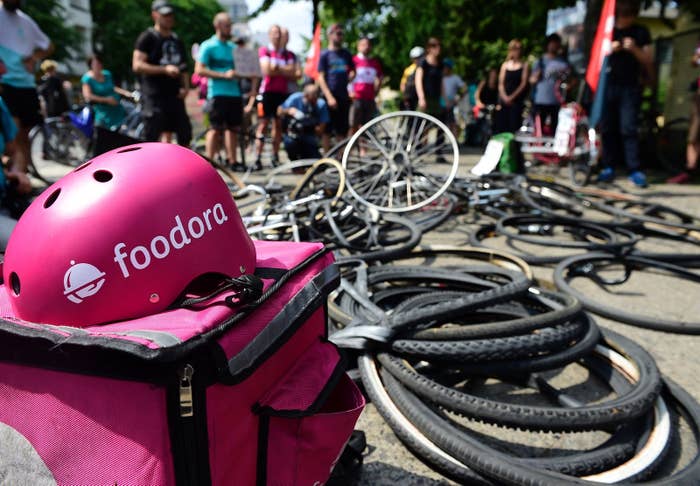 Fast food delivery company Foodora has announced it will pull up stumps in Australia this month, as the company is still facing legal action over underpaying delivery riders.

In a statement to media, the company said that the closure was to focus on other markets where there is a "higher potential for growth".
Foodora has committed to finding other roles for its staff and contractors.
In an email sent to riders, they have been told that operations will continue as normal until August 10, and then there will be a wind down of services until services end on August 20.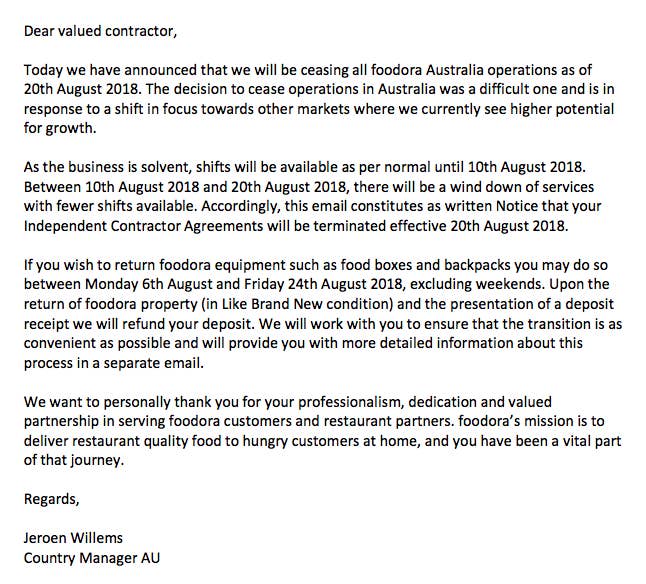 In June, the Fair Work Ombudsman announced that it was taking the company to court over allegations that riders and drivers for the company were underpaid and should be considered employees rather than contractors.

The Transport Workers' Union, which is also engaged in court action against the company, has said Foodora's decision to pull out of Australia would leave "thousands of riders without work" and without the millions the union claims is owed to workers.
"Ever since they arrived in Australia Foodora, like other food delivery companies, has denied its riders fair rates, superannuation, workers compensation, annual leave, the right to collectively bargain and even forces them to work shifts for no pay at all," TWU secretary Tony Sheldon said in a statement.
"We are calling on the federal government to require Foodora to set up a fund to compensate riders for stolen entitlements.
"It is imperative that Foodora pays compensation to its riders. It is a disgrace that it has given them notice of just one week of 'normal' work. These people have rent, bills and tuition fees to pay."
BuzzFeed News attempted to contact Foodora, but received a failed delivery notice for the media contact's email address.