Chelsea Manning Might Be Banned From Visiting Australia
The whistleblower was informed she may not be given a visa to visit Australia this weekend due to her criminal conviction.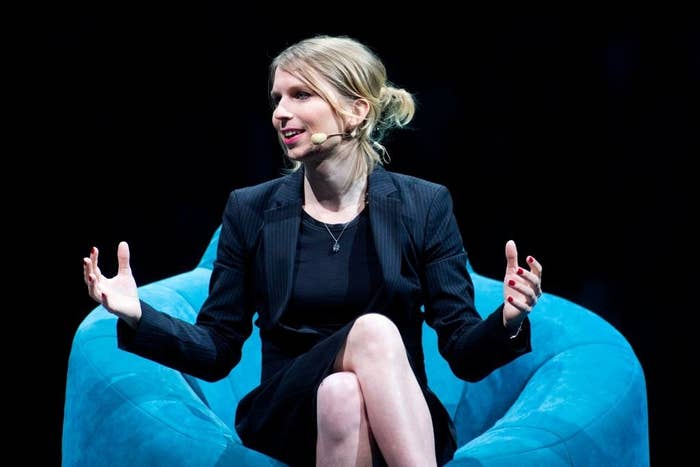 Military whistleblower Chelsea Manning has been told she might not be granted a visa to visit Australia due to her criminal conviction.
Manning, the private first class soldier in the US Army who leaked more than 700,000 military intelligence reports and documents to WikiLeaks in 2010, was freed from prison in May 2017, several months after then president Barack Obama commuted her 35-year sentence at the end of his term.
But Manning's sentence being commuted rather than pardoned means she still has a criminal record.
Manning is due to speak at the Antidote festival in Sydney this Sunday, followed by dates in Melbourne and Brisbane, plus Auckland and Wellington in New Zealand.
Manning was informed that the government is intending to refuse her a visa on character grounds.
"The Department of Home Affairs holds information about your criminal history ... which indicates that you have a substantial criminal record within the meaning of that term as defined in s501(7) of the Migration Act, and that as a result you do not pass the character test by virtue of s501(6)(a) of the Migration Act," the department said.
BuzzFeed News has contacted the department and the organisers of Manning's tour for comment.
In the meantime, people are lobbying the new minister for immigration in the home affairs portfolio, David Coleman, to grant Manning a visa.
Prime minister Scott Morrison said at a press conference on Thursday it was a decision for Coleman: "It's actually not my responsibility. This is a personal decision for the minister for immigration."
Several people have pointed out that the government has recently granted visas to other controversial speakers, including Milo Yiannopoulos and Lauren Southern.
But what's the go with the au pairs?
Home affairs minister Peter Dutton has also faced questions in the past few months over three seemingly separate and unrelated decisions to grant visas to three au pairs who faced deportation.
This week several news outlets reported that Dutton had granted a visa in 2015 to one au pair after a request was made to him by AFL chief Gillon McLachlan.
The woman in question was planning to work for the McLachlan's second cousin, Callum MacLachlan, whose father has reportedly donated $150,000 to the Liberal party over the past two decades.
A Senate inquiry has also been established and will hold its first hearing on Dutton granting two other visas to two au pairs next week.
CORRECTION
Barack Obama's name was misspelled in an earlier version of this post.