A New Zealand diplomatic staffer working in the US has deleted tweets urging Democrats to "get your shit together".
Caroline Beresford is New Zealand's deputy head of mission to the US, based in Washington, DC.
This week she tweeted in response to an article on website The Hill by a former Democratic aide suggesting 2016 Democrat presidential nominee, senator Bernie Sanders, could team up with Senate Democrat Elizabeth Warren. This joint ticket, she said, could "win big" in 2020.
"No it couldn't," Beresford said in a now-deleted tweet, first reported by Newsroom. "Please get your shit together or we are all going to die."
She then followed it up with another reply saying Democrats had "learned nothing".
Beresford confirmed the tweets to Newsroom, but said she deleted them soon after she realised they were inappropriate.
Beresford has since locked her Twitter account.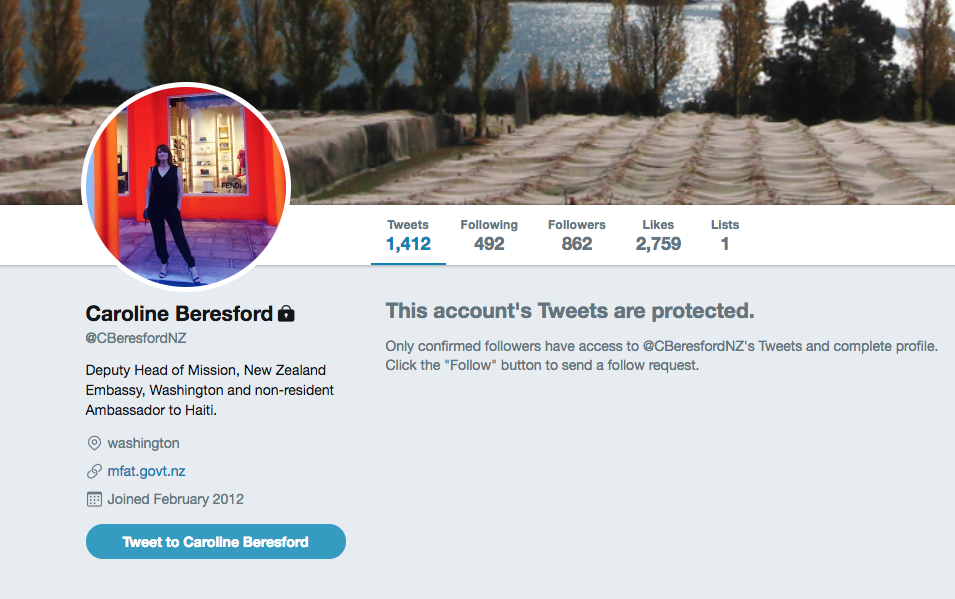 But some people have said that Beresford was on the money.
A spokesperson for the New Zealand Ministry of Foreign Affairs and Trade said that "appropriate action" was being taken.

"The New Zealand Ministry of Foreign Affairs and Trade does not in any way endorse the content or tone of the tweets posted, and now deleted, and it is taking appropriate action."
Looks like there are no comments yet.
Be the first to comment!