Australia's Cyber Security Centre Is Still Investigating Russian Bots That Follow Politicians On Twitter
The government is also going to block "malicious" domains.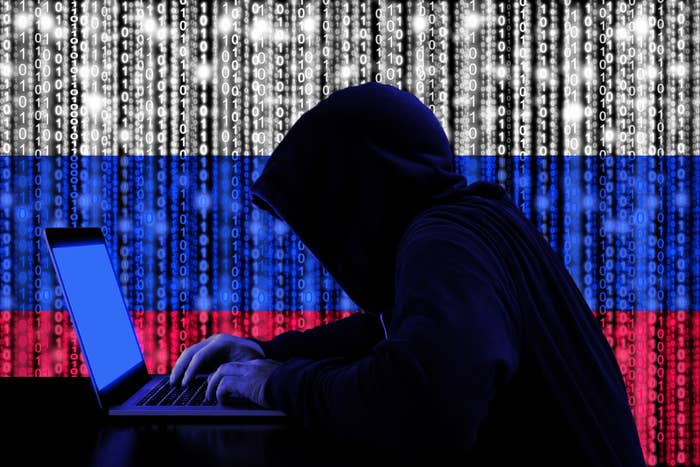 The Australian Cyber Security Centre is still looking into Russian bots on Twitter following Australian politicians, despite a Twitter purge of fake followers.
In Senate Estimates in May, citing a Daily Telegraph report, Liberal senator Ian Macdonald questioned whether up-and-coming Labor senator Kimberley Kitching, who at the time had amassed more than 26,000 followers on Twitter, was being followed by 7,000 "fake Russian followers" and whether the government was investigating it.
"I don't really use or understand Twitter, I think I've got 400 genuine followers," Macdonald told Senate Estimates.
The reports of fake followers were mocked by Kitching, stating she cannot control who follows her account, pointing to Macdonald's own account being followed by a porn bot.
The government's national cyber security coordinator, Alastair MacGibbon, said at the time he would look into it, but said social media companies were getting better at tackling the issue.

"These social media companies are increasingly getting good at shutting down fake bots, but there's no doubt that there are factories that ... literally [have] people sitting behind keyboards and machines ... producing fake accounts over a whole range of social media accounts, not just Twitter, and some of those are available to purchase," MacGibbon said.

In a response tabled in July, the Department of Home Affairs said the matter had been referred to the newly-created Australian Cyber Security Centre for investigation.
Meanwhile, Twitter instigated what was referred to as the great Twitter purge, where Twitter conducted a Thanos-style deletion of millions of accounts believed to be spam or bot accounts.
Kitching's own follower count dropped from 26,000 to 12,000 following the purge.
BuzzFeed News approached the Australian Cyber Security Centre for comment two weeks ago, and this week was told by the agency that it was still assessing the matter almost three months after it was brought up in estimates, even after the Twitter purge.
BuzzFeed News also sought comment from Kitching on the investigation.
It comes as the government is increasingly focusing on state actor cyber attacks, including from Russia and North Korea.
In a speech this week, minister for law enforcement and cyber security, Angus Taylor, said that the government will look to block "malicious domains" from access in Australia.
Taylor stressed this wasn't an internet filter.
"It's not blocking Facebook content — it's about blocking known malicious domains," he said.
Taylor said the government would identify threats and direct Australian internet service providers such as Telstra, Optus, and TPG to block the domains.
The government already has this power under section 313 of the Telecommunications Act, as people discovered when hundreds of thousands of domains were blocked by mistake after the Australian Securities and Investments Commission sought to block a financial fraud website in 2013.
Despite calls for the power to be removed following the bungle, in 2016 the government published guidelines for agencies about how they should appropriately use the power.
Agencies have also been told to publish information when they seek to have sites blocked, but there has been very little news of sites being blocked in the two years since.