The time has finally come. In April, FX announced the reality star and SKIMS co-founder would appear in the upcoming 12th season of its long-running series American Horror Story. Now, months later, FX has released first looks at Kim Kardashian, as well as her costars Emma Roberts and Cara Delevingne, in the new season, which is titled Delicate.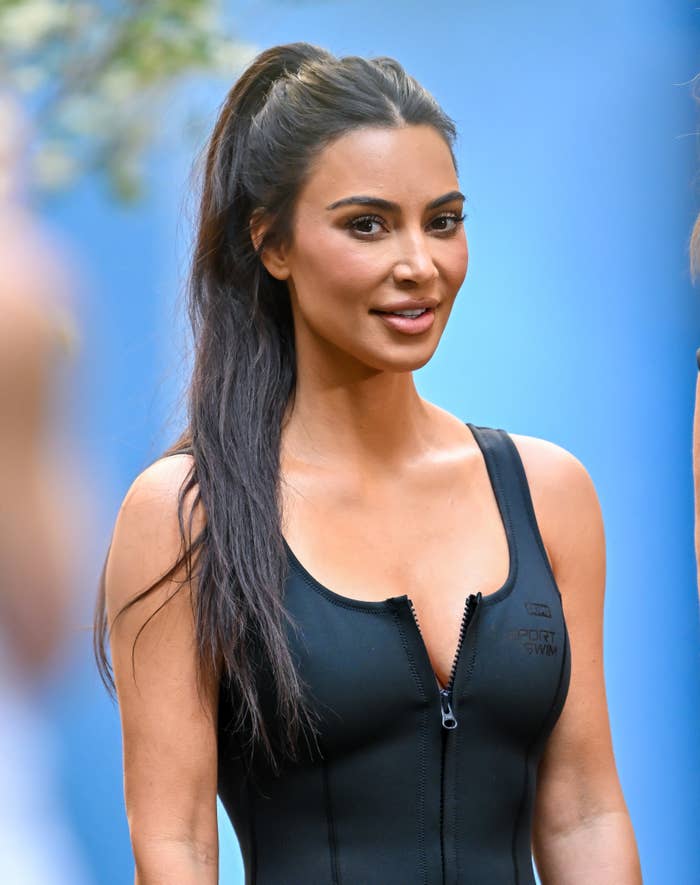 On Thursday, the teaser trailer for the upcoming season dropped, and in it, Kim, Emma, and Cara (presumably in character) all have a similar style, donning bleach (or maybe whiteish) hair and intense spectacles. Here's Kim: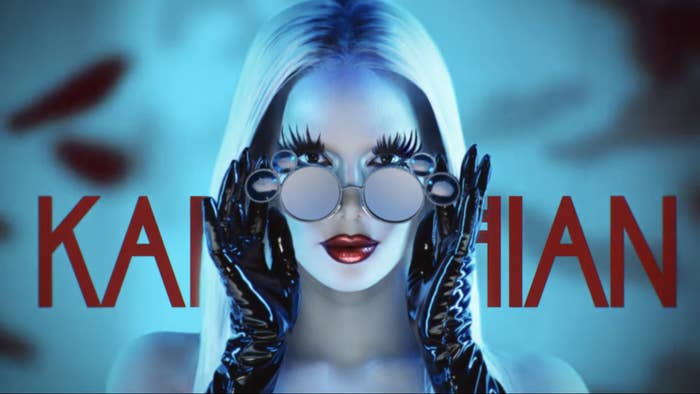 Here's Emma: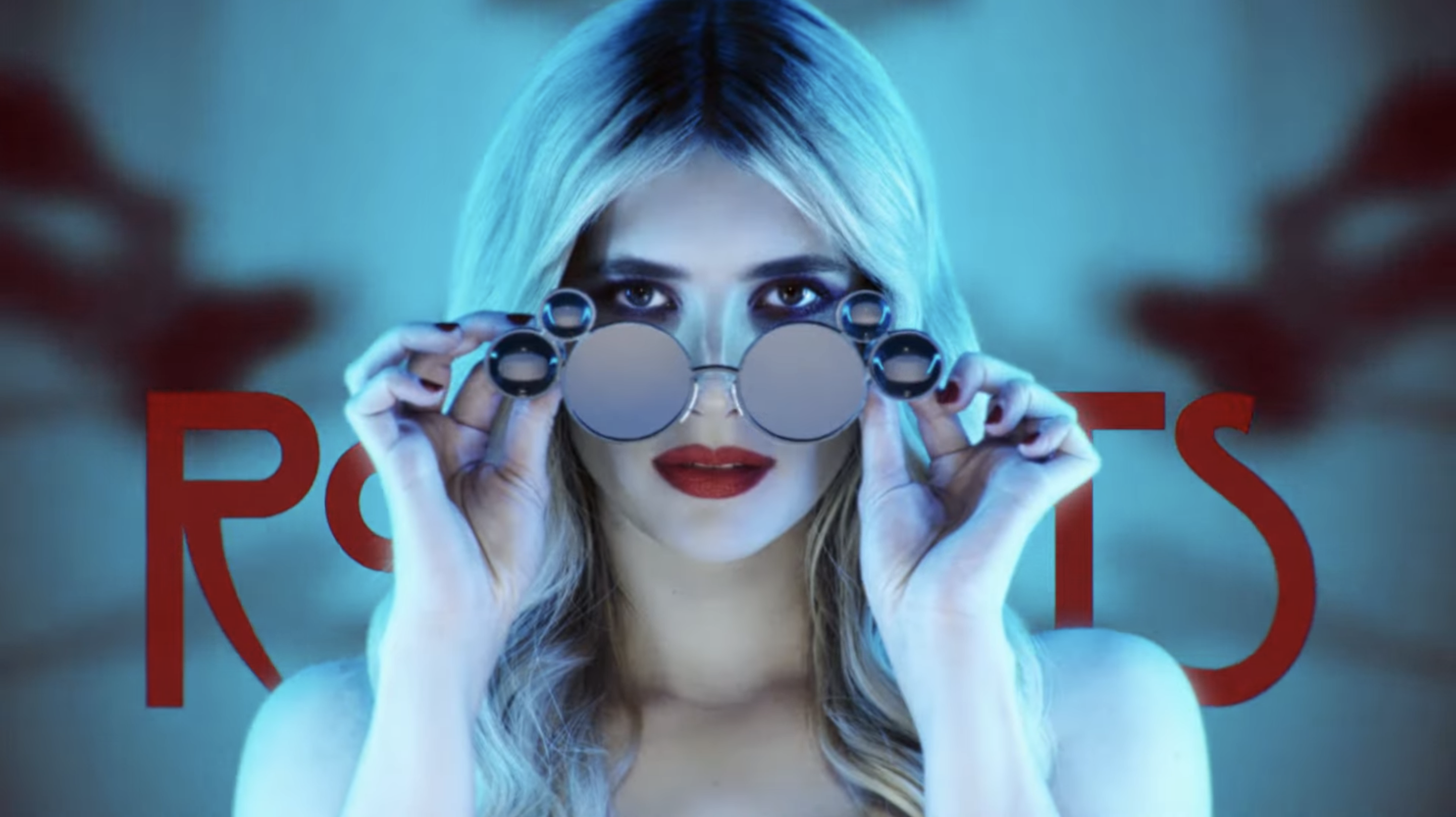 And, finally, here's Cara: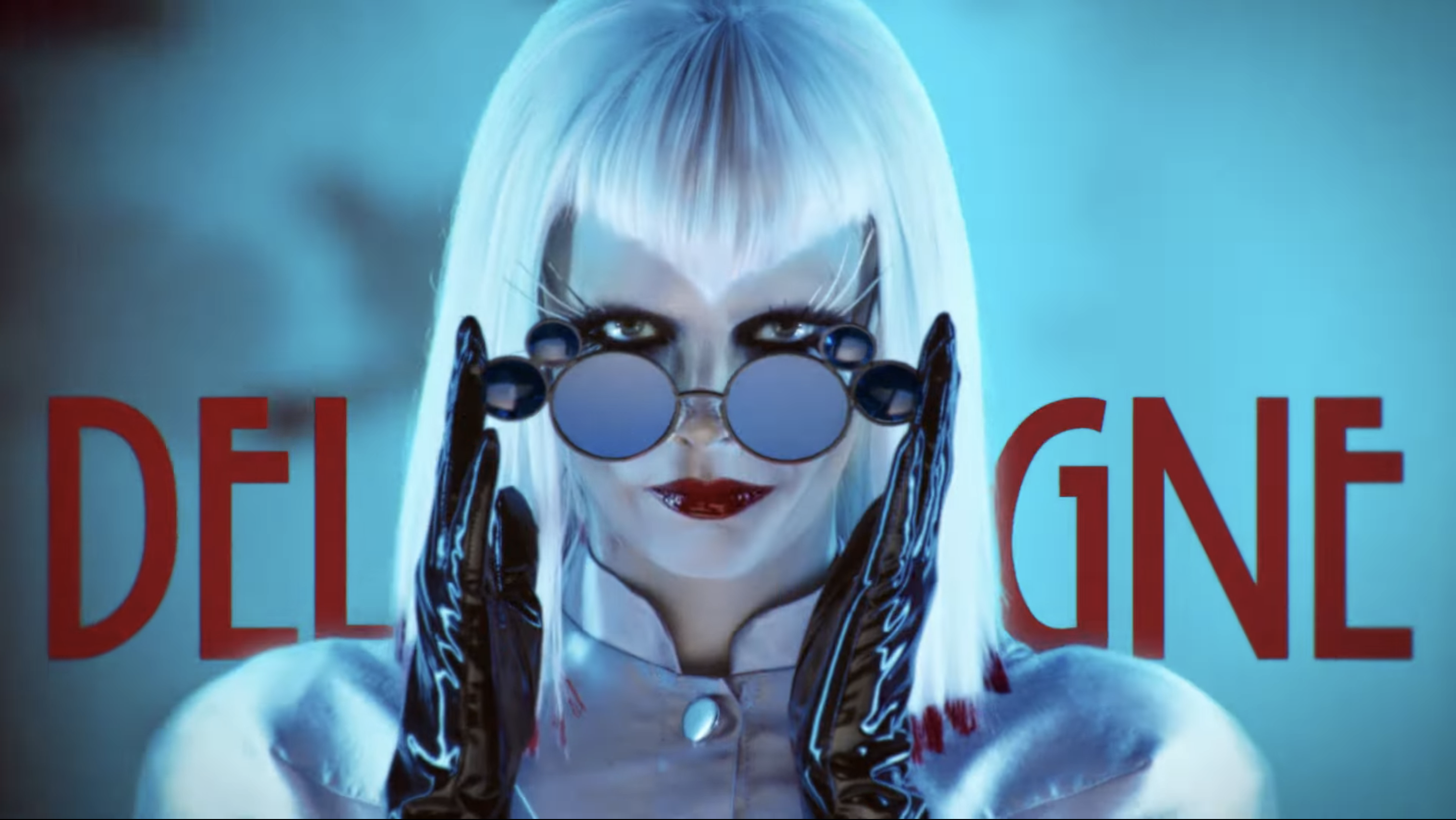 The teaser trailer didn't reveal much more about the upcoming season, though it included footage of Kim holding a baby, as well as quick shots of a bird's nest, an unhatched egg, and a rocking baby cradle. The whole trailer was scored to a brooding rendition of the "rock-a-bye baby" nursery rhyme.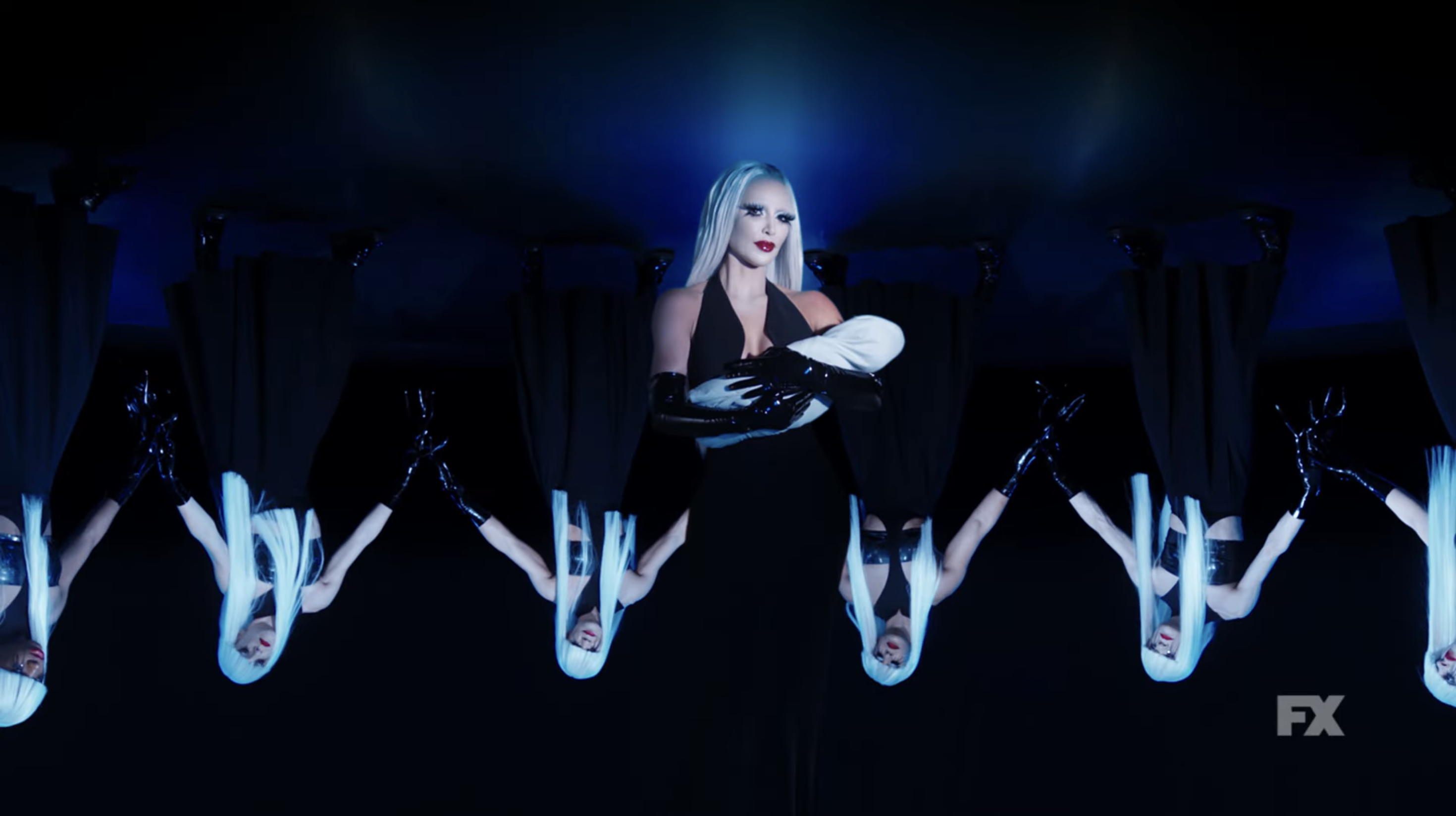 This isn't Kim's first time acting. Over the years, she's occasionally appeared in films, such as Disaster Movie in 2008 and Temptation: Confessions of a Marriage Counselor in 2013, as well as the Lifetime series Drop Dead Diva in 2012.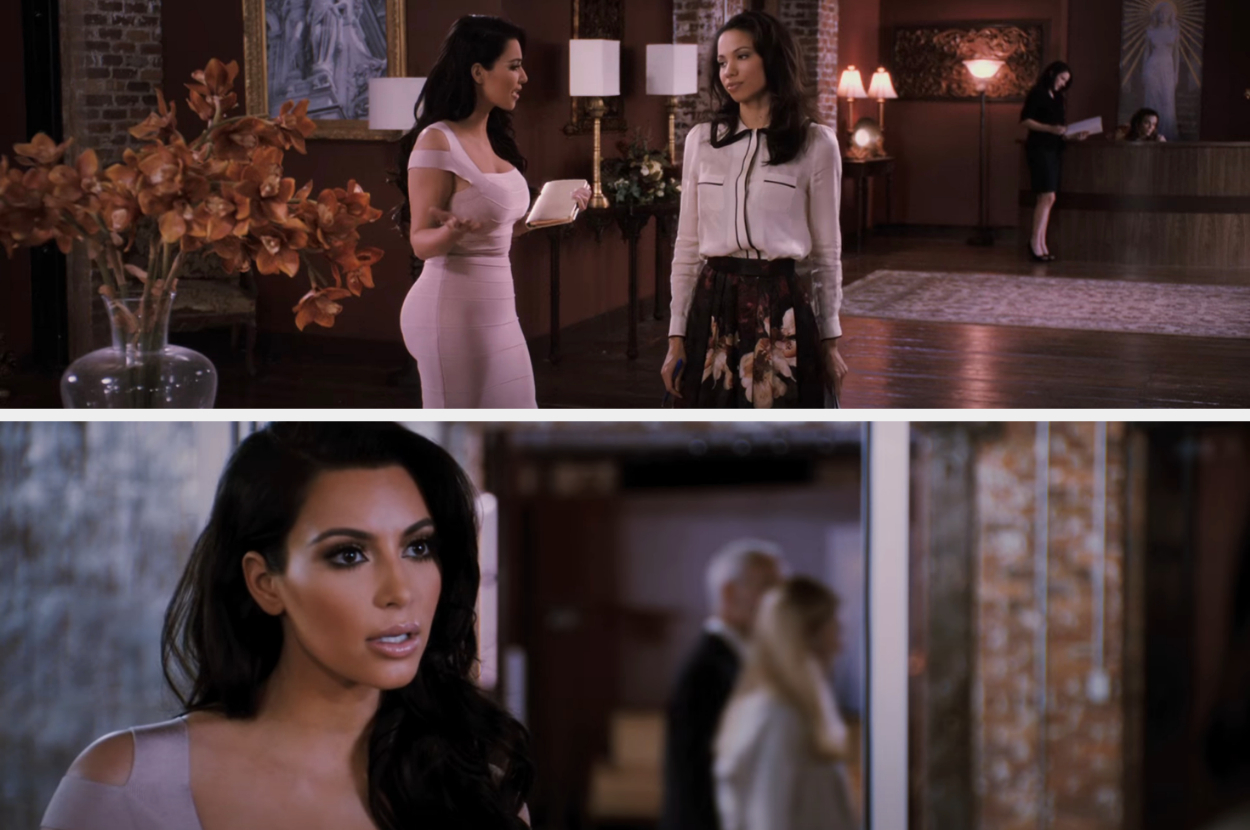 Most recently, in 2021, she voiced a poodle named Delores in the animated film PAW Patrol: The Movie. She'll voice Delores again in the upcoming sequel, PAW Patrol: The Mighty Movie, which will be released on Sept. 29.