Police Investigate Man For Criticising UKIP On Twitter
Officers from Cambridgeshire Police visit a man's home after he fact-checked a list of ten of the eurosceptic party's policies on Twitter.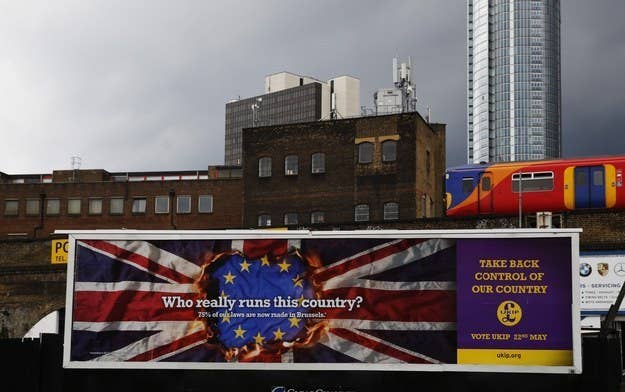 Cambridgeshire police have confirmed that they visited a man after he criticised UKIP on Twitter.
Michael Abberton posted a tweet last Monday in which he fact-checked ten controversial UKIP policies.
Officers came to his home on Saturday after receiving a complaint from an unknown party. The message had been retweeted hundreds of times.
Abberton gave an account of the incident on his blog, explaining how he was visited by two officers after he re-posted the list on the social network.
He claims the police told him he could not tweet about the visit.
This is the original tweet which prompted the police visit.
Cambridgeshire Police confirmed to BuzzFeed that they had visited the man's home over the incident and didn't dispute his version of events.
According to a spokesperson the police were investigating a potential breach of the law that governs misrepresentation in election publications:
We were called with a complaint about a message on social media at about 12.40pm on Friday. Inquiries were made as to whether any offences had been committed under the Representation of the People Act but none were revealed and no further action was taken.
The police would not confirm whether they had been called by UKIP, or another member of the public. A spokesperson said:
We're always called by individuals, whether they represent an organisation or just themselves. We would not give any more information about the individual who made the call.