Unlike their minimal 2015 cup, which caused offended Christians to boycott the company...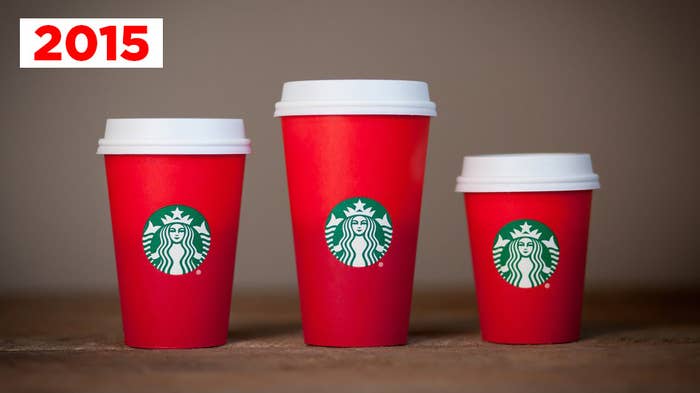 ...or their DIY 2017 cup, which some people said had a "gay agenda" (You can't make this stuff up)...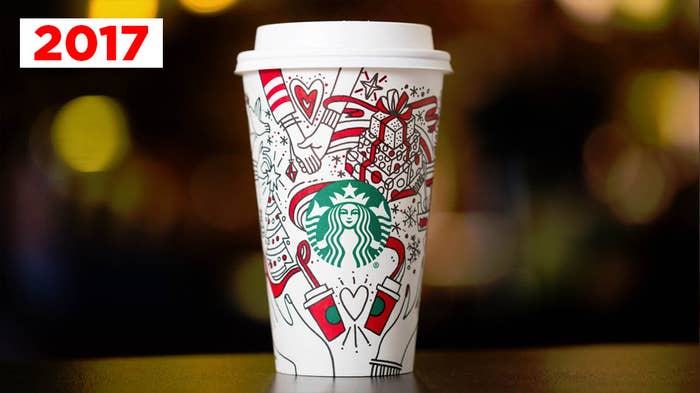 ...this year's festive designs are seemingly controversy-free.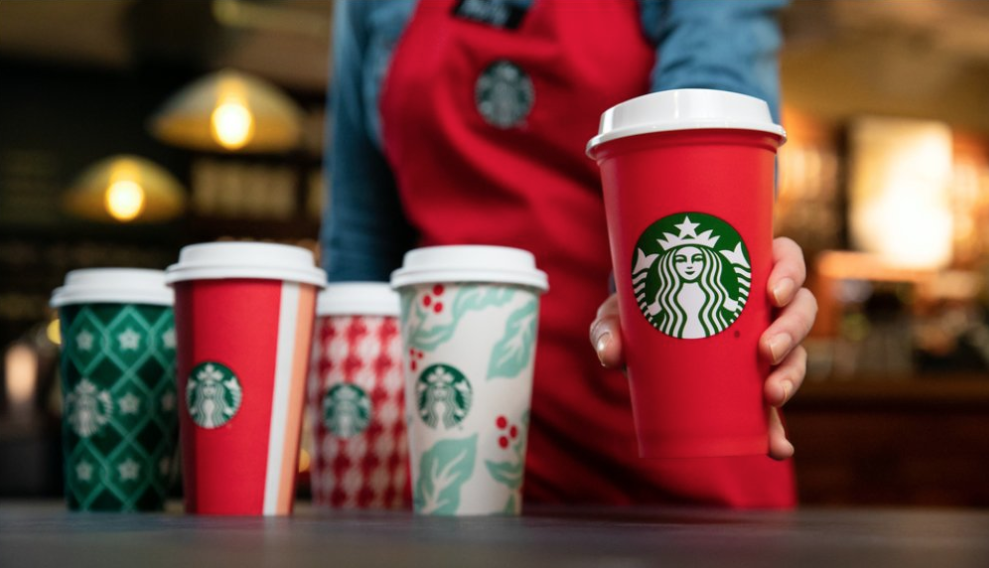 So far.
There's this squiggly red and white houndstooth design: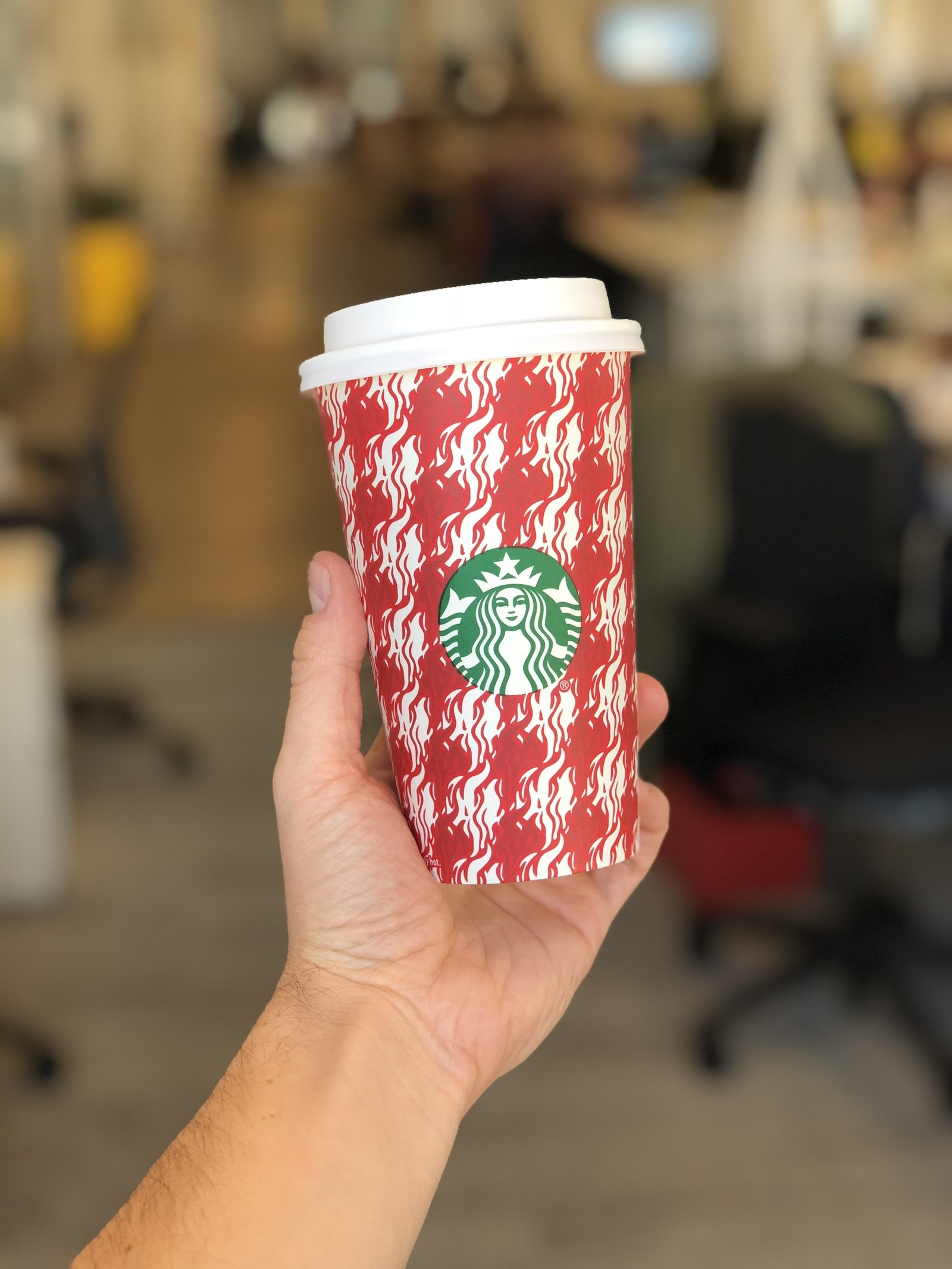 This green chainlink one: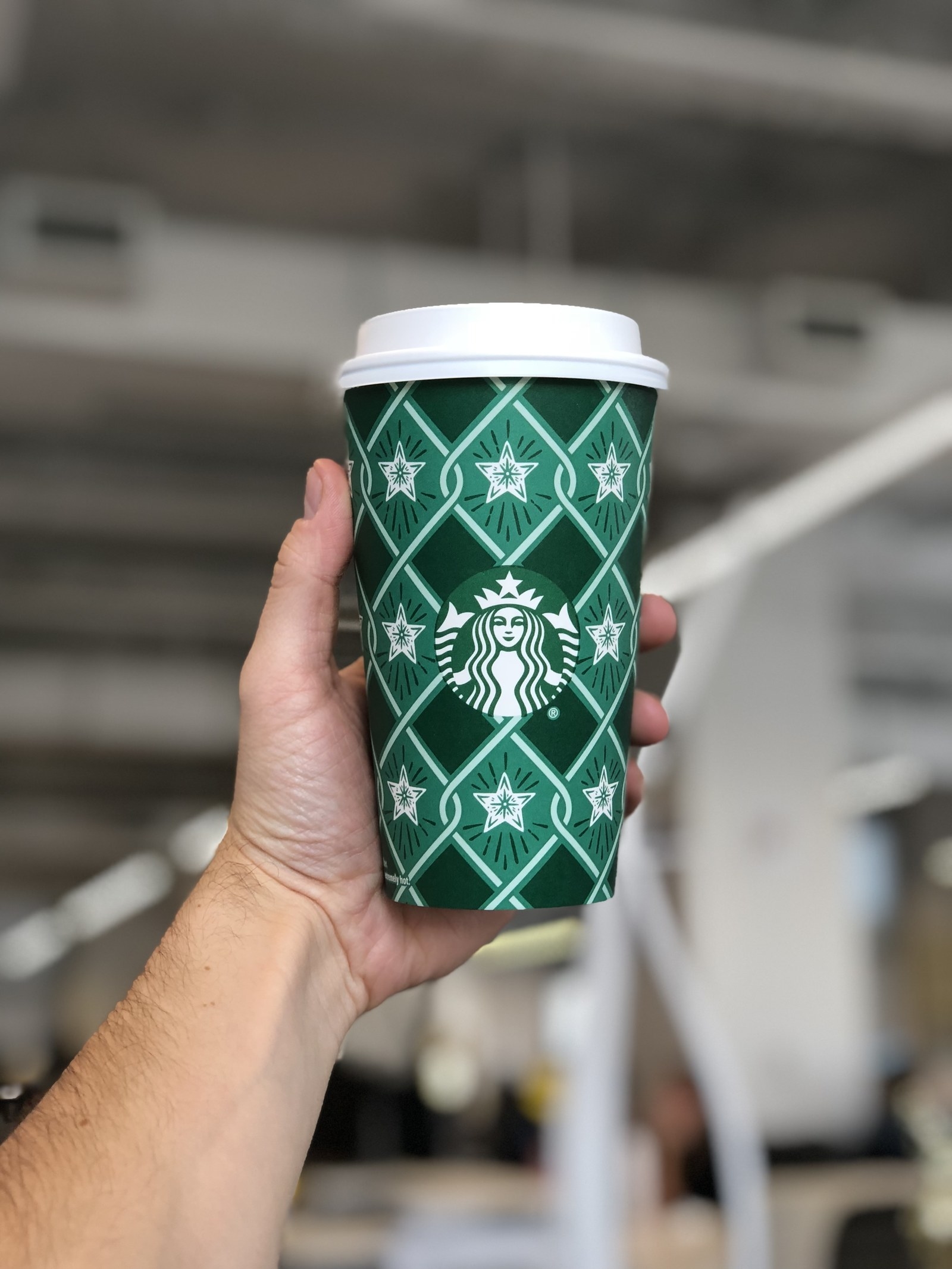 This minimal stripes moment: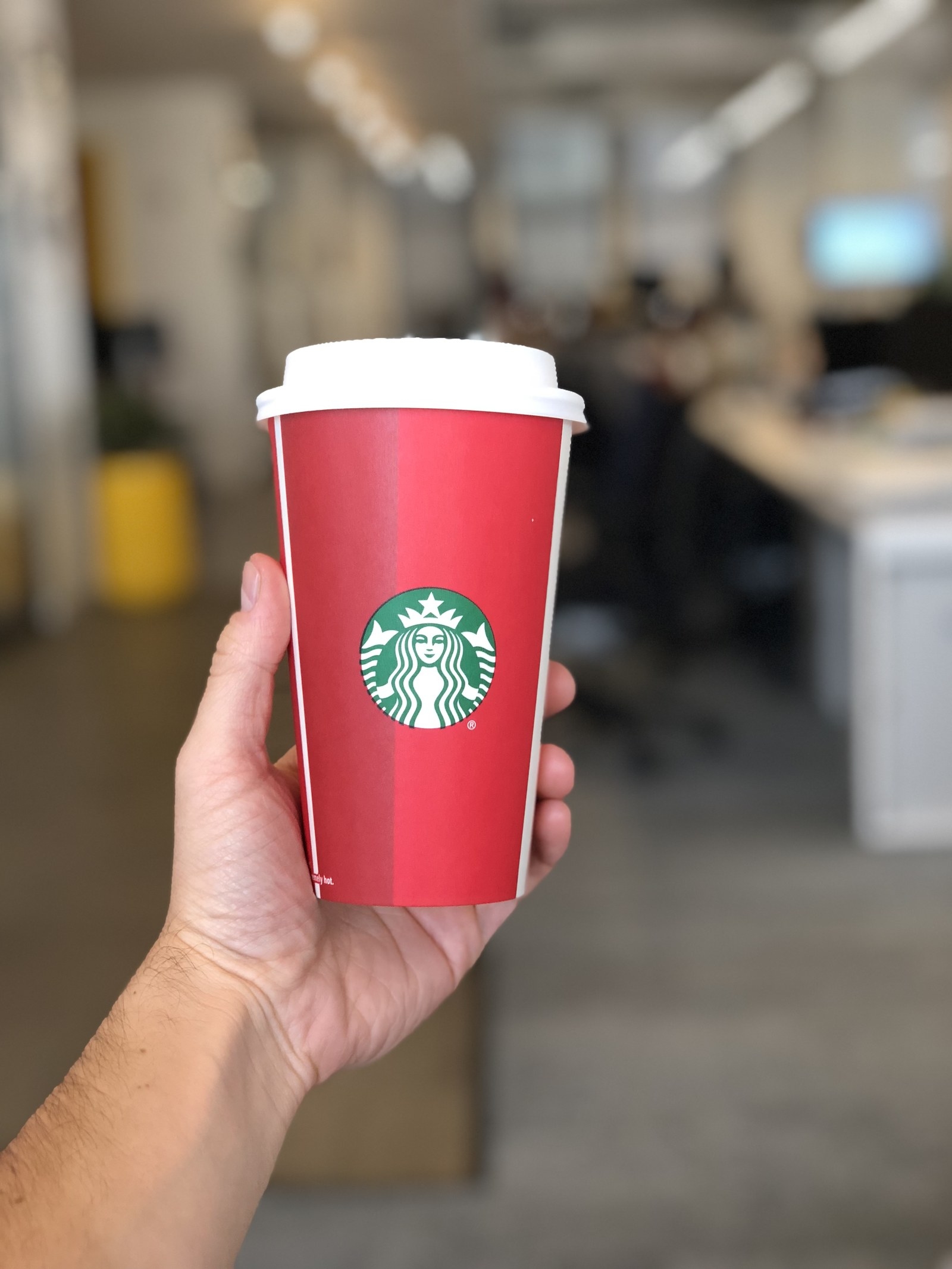 And then there's my personal favorite, with holly leaves and berries: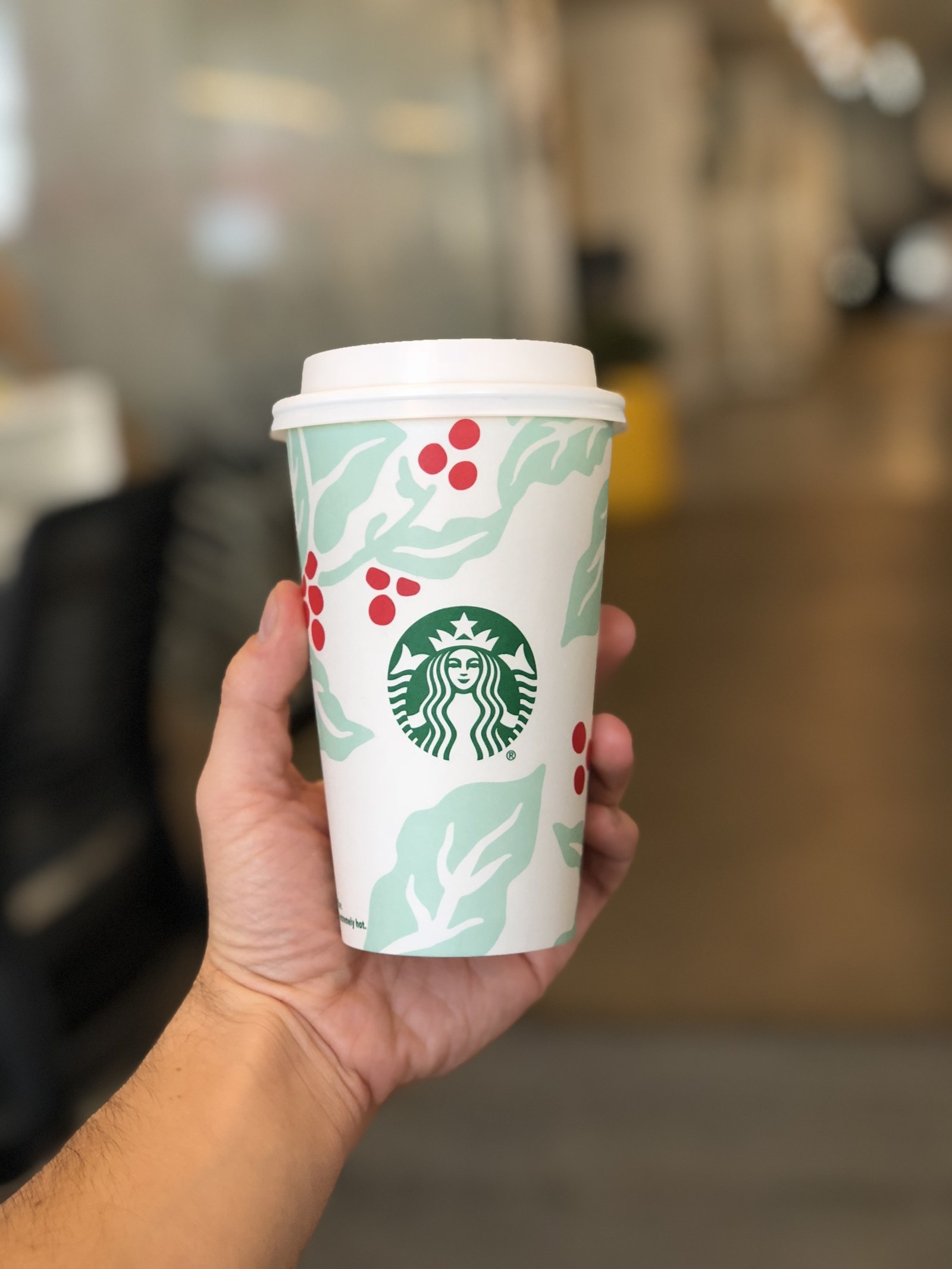 But that's not all. This year, Starbucks is also releasing a 16-ounce reusable red cup that reduces both the amount of waste you produce AND the cost of your drink.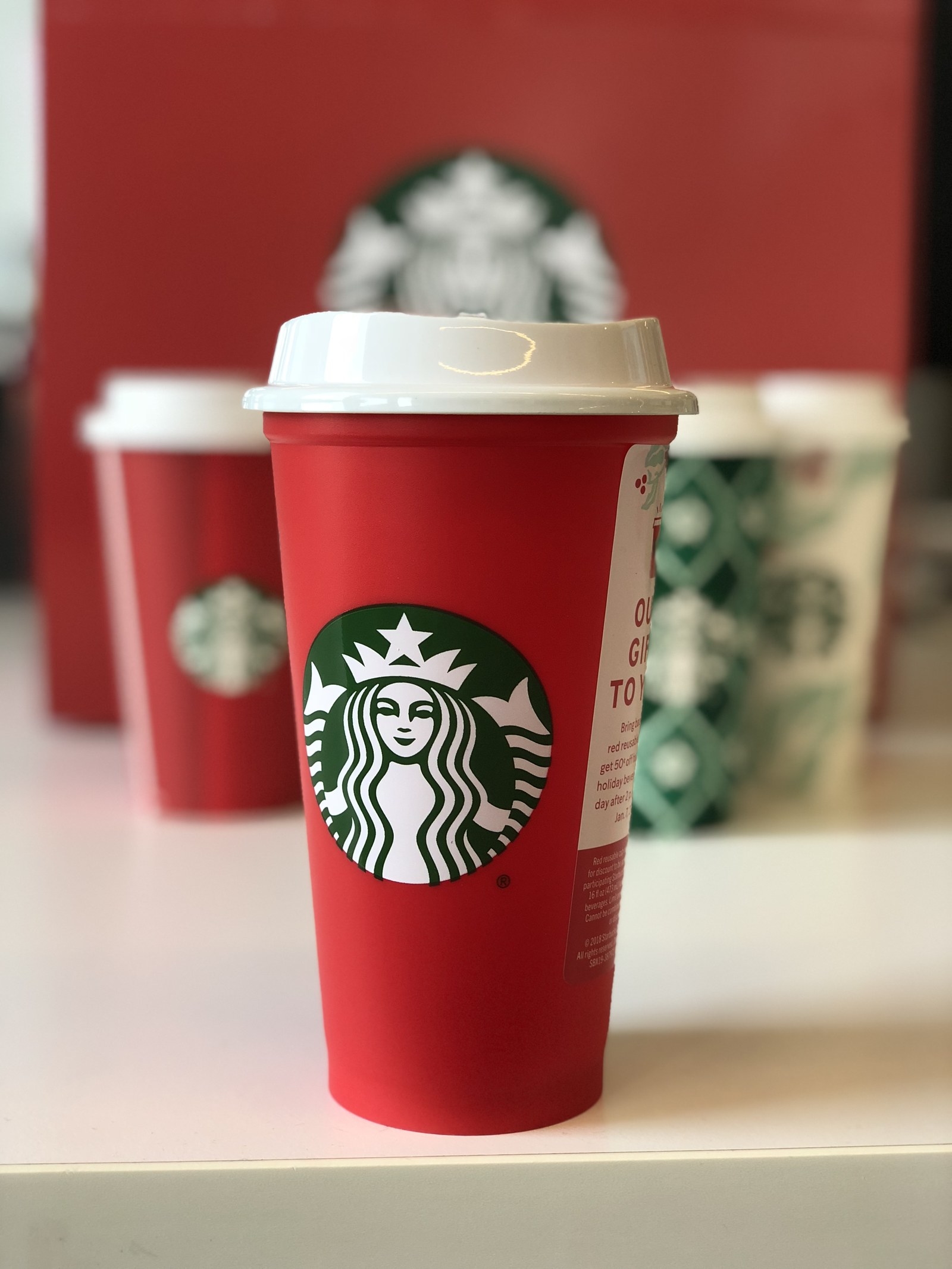 In fact, you can get a reusable red cup for free tomorrow (Friday, Nov. 2) with the purchase of a holiday drink.
What do you think of this year's designs? Let us know in the comments!