19 Things That Are 100% Southern Culture
"Southern culture is me typing 'tall' on my phone and having it autocorrect to 'y'all' automatically."
1.
Shading people, but in a socially acceptable way:
2.
Combining as many words as you can into one: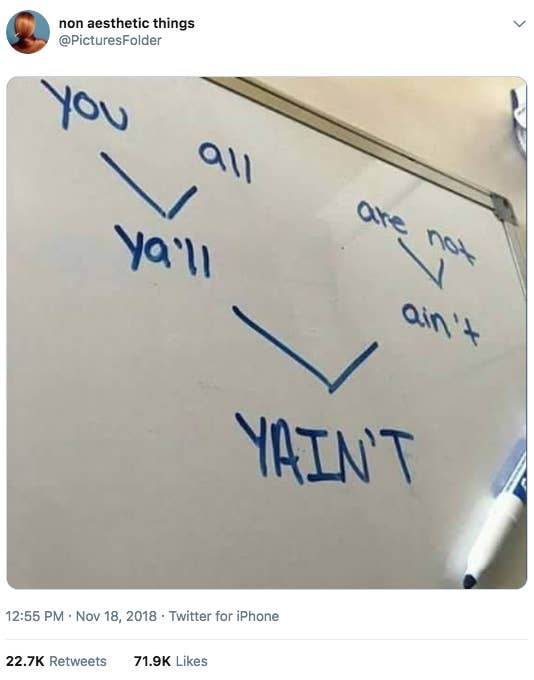 3.
Teaching autocorrect how to talk:
4.
Not being able to turn off good manners:
5.
And insisting other people have good manners too:
7.
Pronouncing things a little differ'ntly:
8.
Hanging out at Walmart while avoiding people you know:
9.
Beating the Baptists to lunch on Sundays:
11.
Stanning Dolly Parton:
12.
Sweating constantly from May to October:
14.
Having your own vocabulary — and knowing the secret meaning of words:
15.
Hearing "Amazing Grace" like allllll the time:
16.
Taking forever and a day to say bye:
17.
Basically barging into your friends' houses:
18.
Learning the true meaning of patience:
19.
And finally, this: