Meet Zachariah Smith and Olufemi Yessoufou, two freshmen at Morehouse College in Atlanta. And, yes, that's Oprah in the middle, no introduction needed.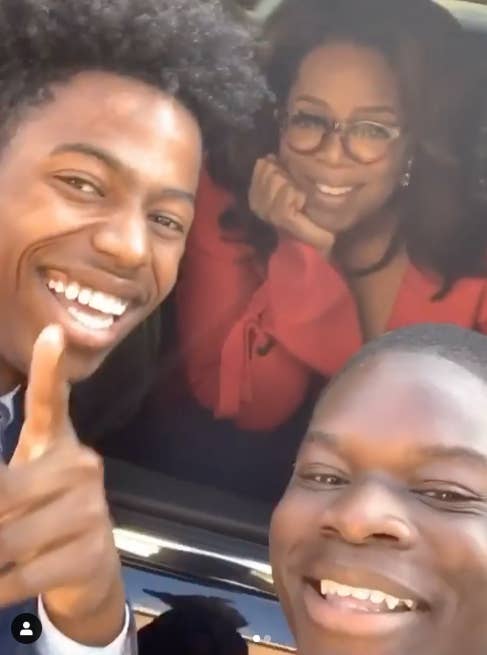 Last week, Oprah paid a visit to Morehouse, where Oprah Winfrey Scholars — recipients of a scholarship fund she established in 1989 — honored the media mogul and philanthropist. Oprah, in turn, announced an additional $13 million donation to the program.
Well, following Oprah's "fireside chat" with students, Zachariah and Olu saw her leaving and chased down her car, hoping to thank her for her philanthropy and chat with her about changes they'd like to see at the school.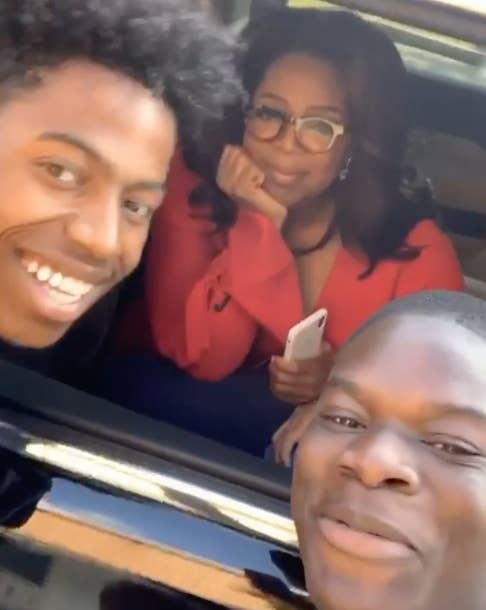 Finally catching up with her at a stoplight, they leaned in for a selfie with the Queen of All Media...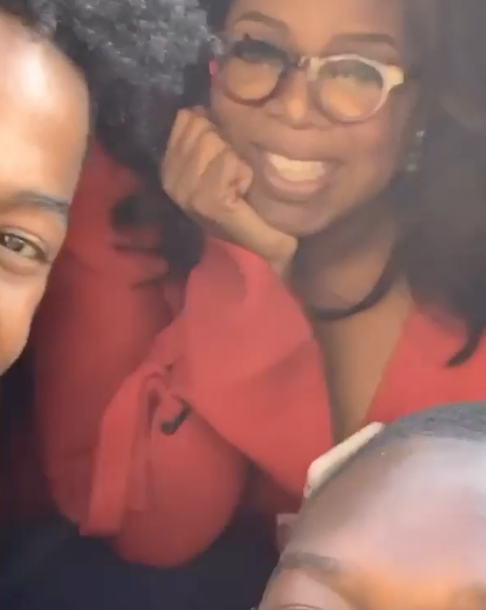 ...and — honestly, just turn up the volume and watch it for yourself:
SHE CALLED OUT OLU'S CRACKED PHONE SCREEN!!!
Later, Olu posted the video on Twitter and Instagram, and people could not get over Oprah's hilarious reaction.
"You can see the hurt set in."
Just, LOL.
For his part, Olu cherished the moment, telling BuzzFeed, "She showed us that she's one of us. That's a joke me or one of my brothers would have made to each other."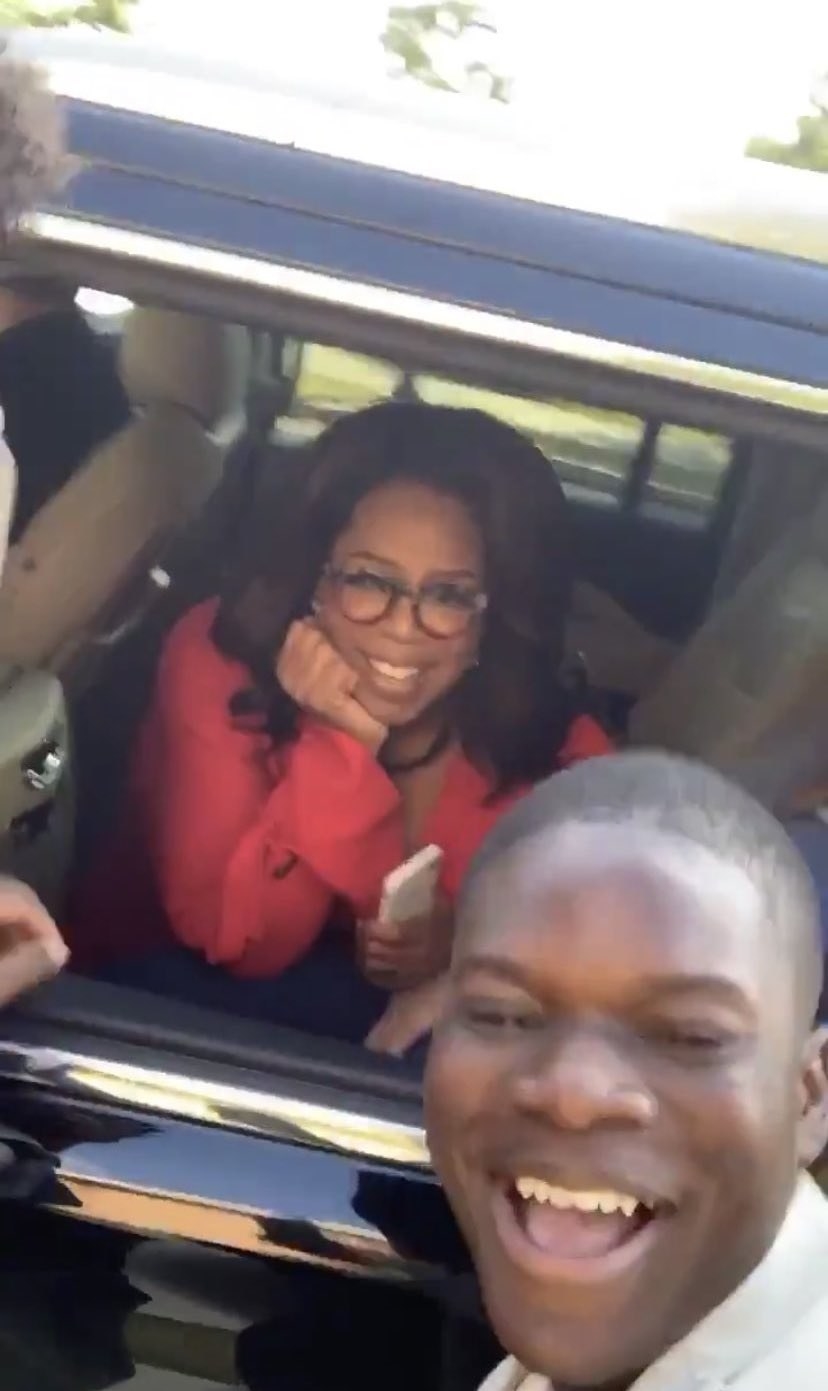 And let's face it: Oprah is the only celeb who could get away with mocking a fan's cracked phone screen — and that's also exactly why we love her.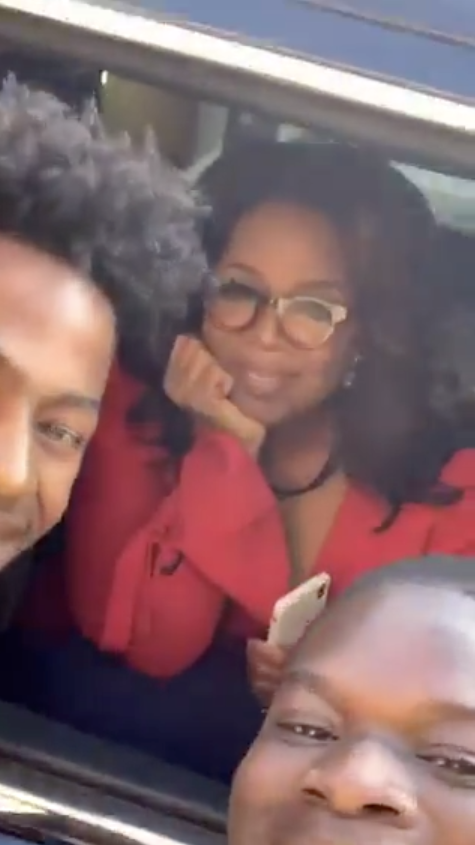 But the story doesn't end there. The day after posting the interaction online, Olu awoke to a DM from someone on Oprah's team saying that Oprah wanted to send him a new phone: "Oprah already has this phone for you, and it's my job to make sure you get it."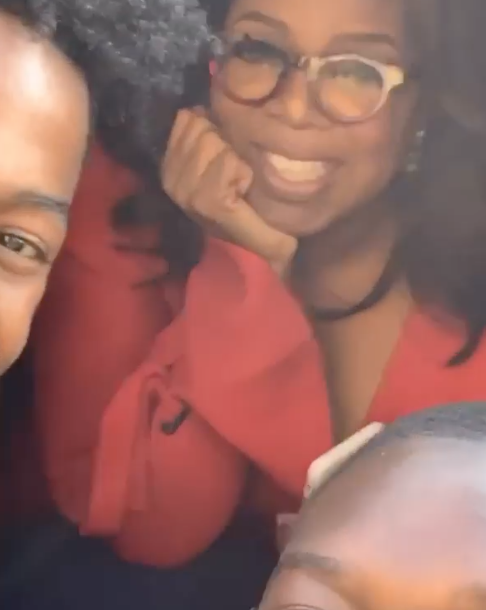 "For her to go out of her way to send me a phone was amazing," Olu told BuzzFeed. And while he's not yet an Oprah Winfrey Scholar, he's promised himself that he'll be one next semester.