1.
Smoke from hundreds of active wildfires in Canada has drifted south, blanketing more than a dozen states, including New York, where the sun rose this morning in a hazy sky behind the Empire State Building.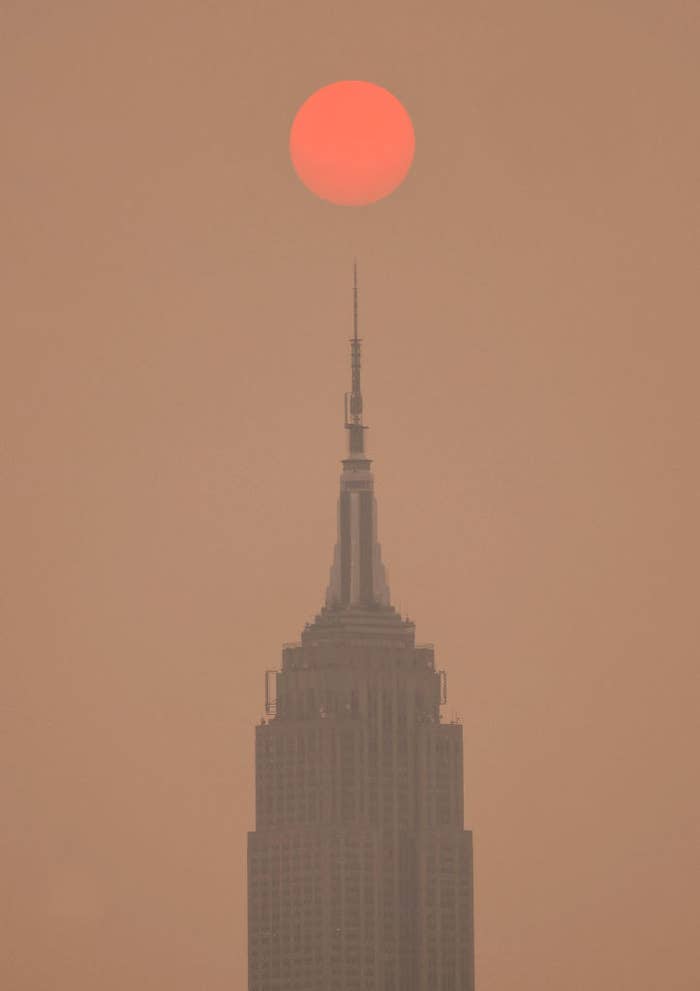 2.
For a period Tuesday evening, New York City had the poorest air quality of all the world's major cities.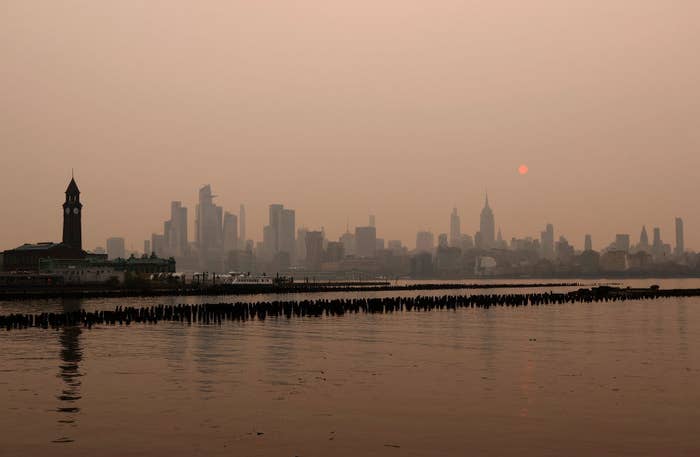 3.
The cause: drifting smoke from some 400 wildfires burning in Canada, over 200 of which are still out of control, according to the Canadian Interagency Forest Fire Center.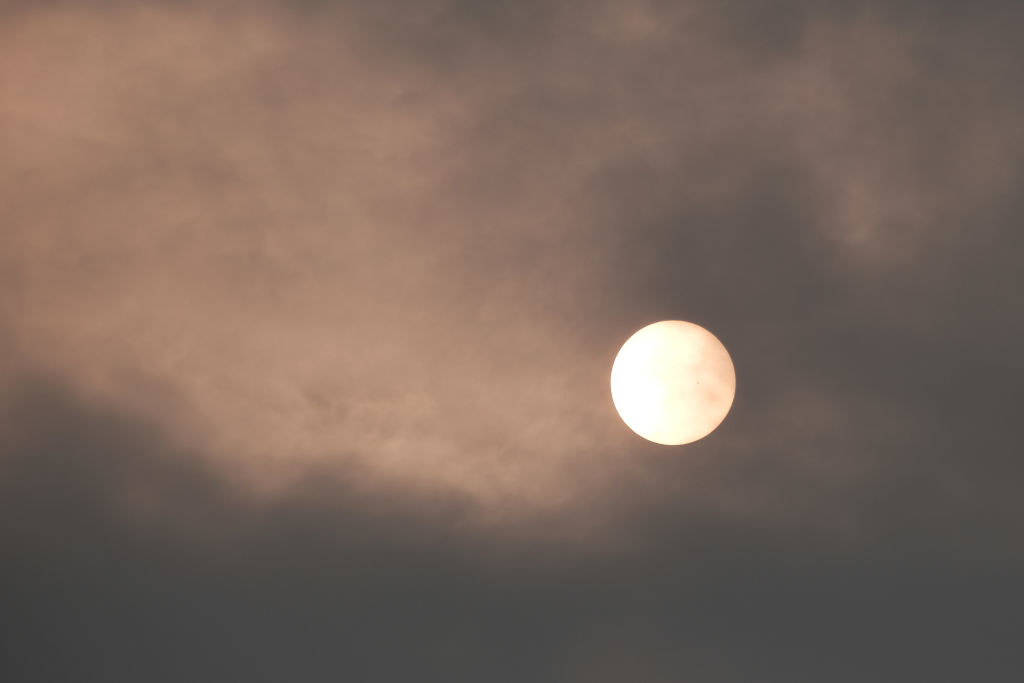 4.
The Statue of Liberty was covered in haze.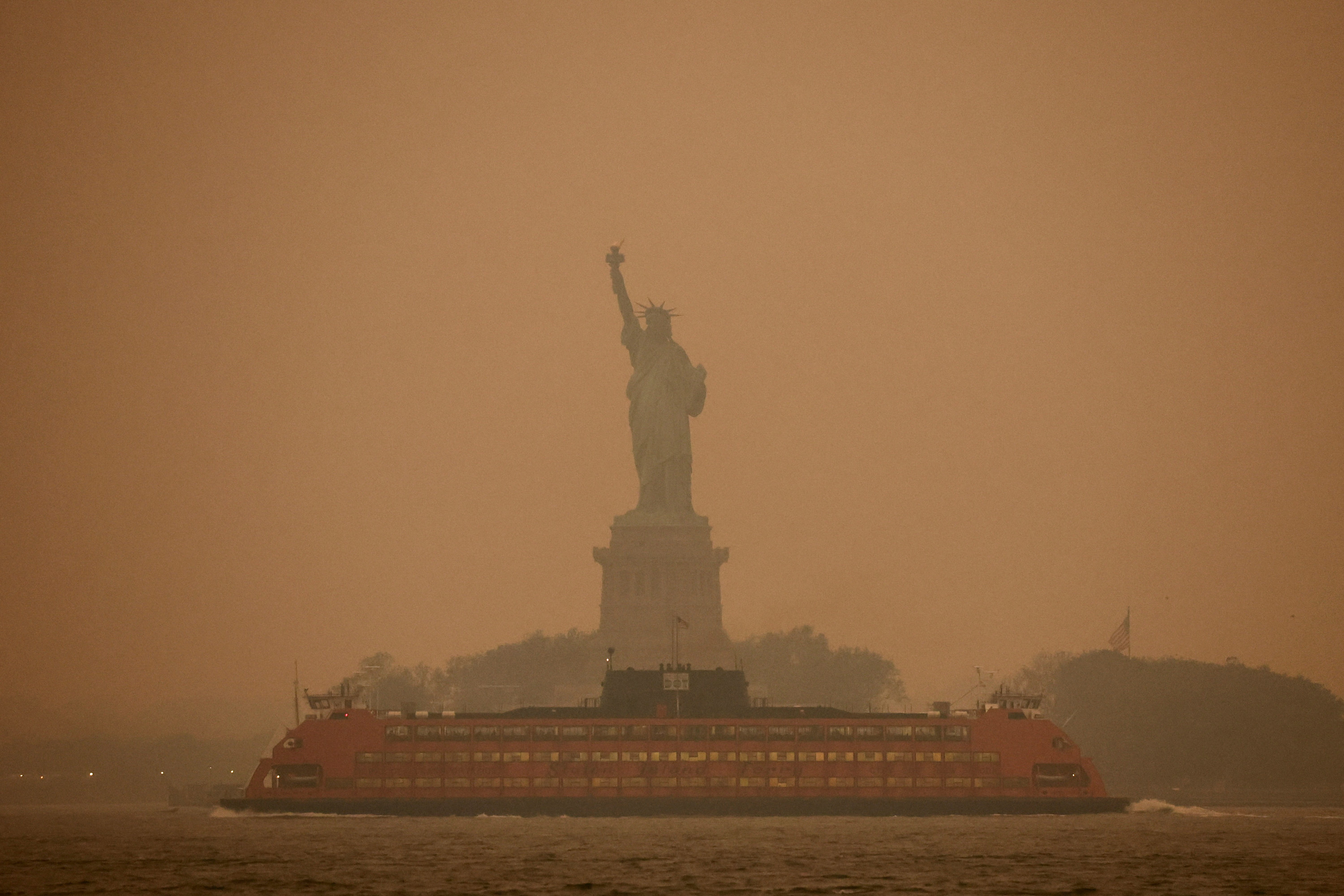 5.
The skies above Yankee Stadium on Tuesday night were hazy as well.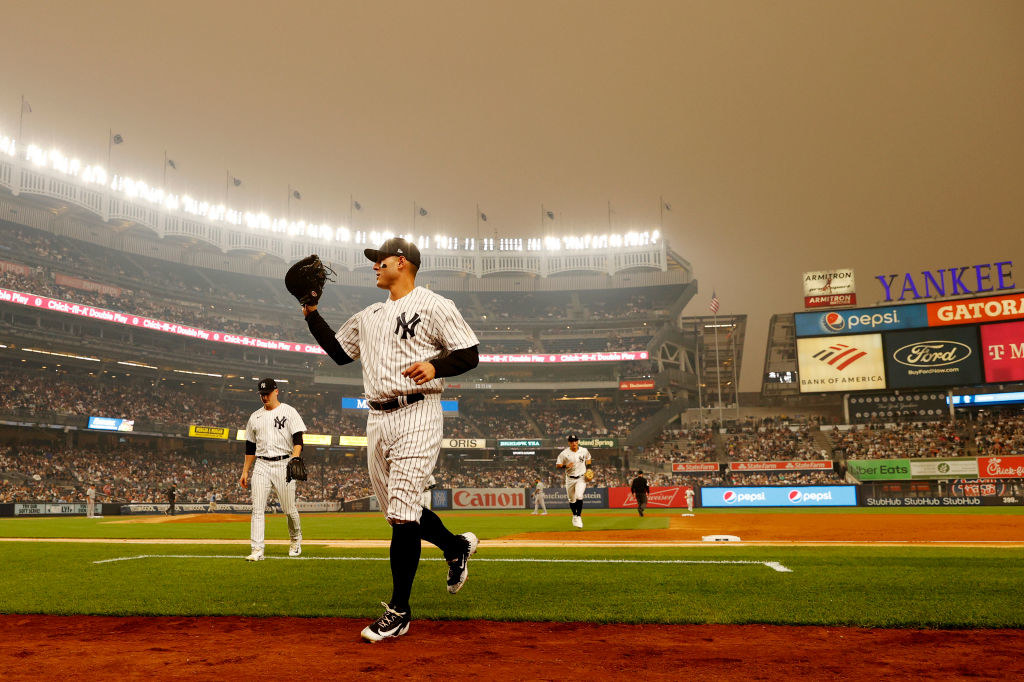 6.
Officials urged people to stay indoors to limit their exposure to wildfire smoke, which carries PM2.5. These tiny particles can evade the body's defenses, enter the bloodstream, and increase one's risk of developing lung cancer and more. Times Square, meanwhile, was packed Tuesday evening.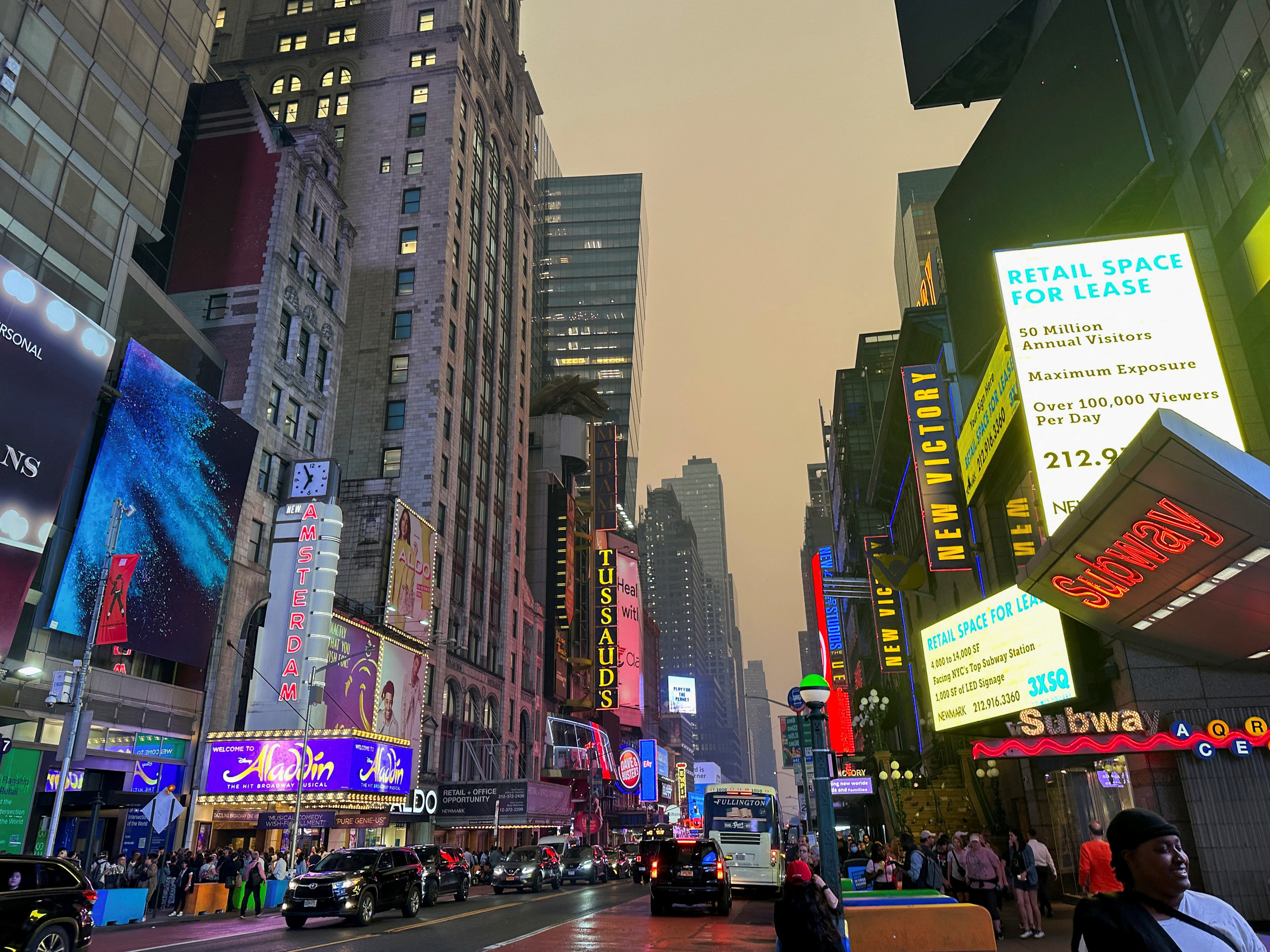 7.
This is what I saw on my walk home.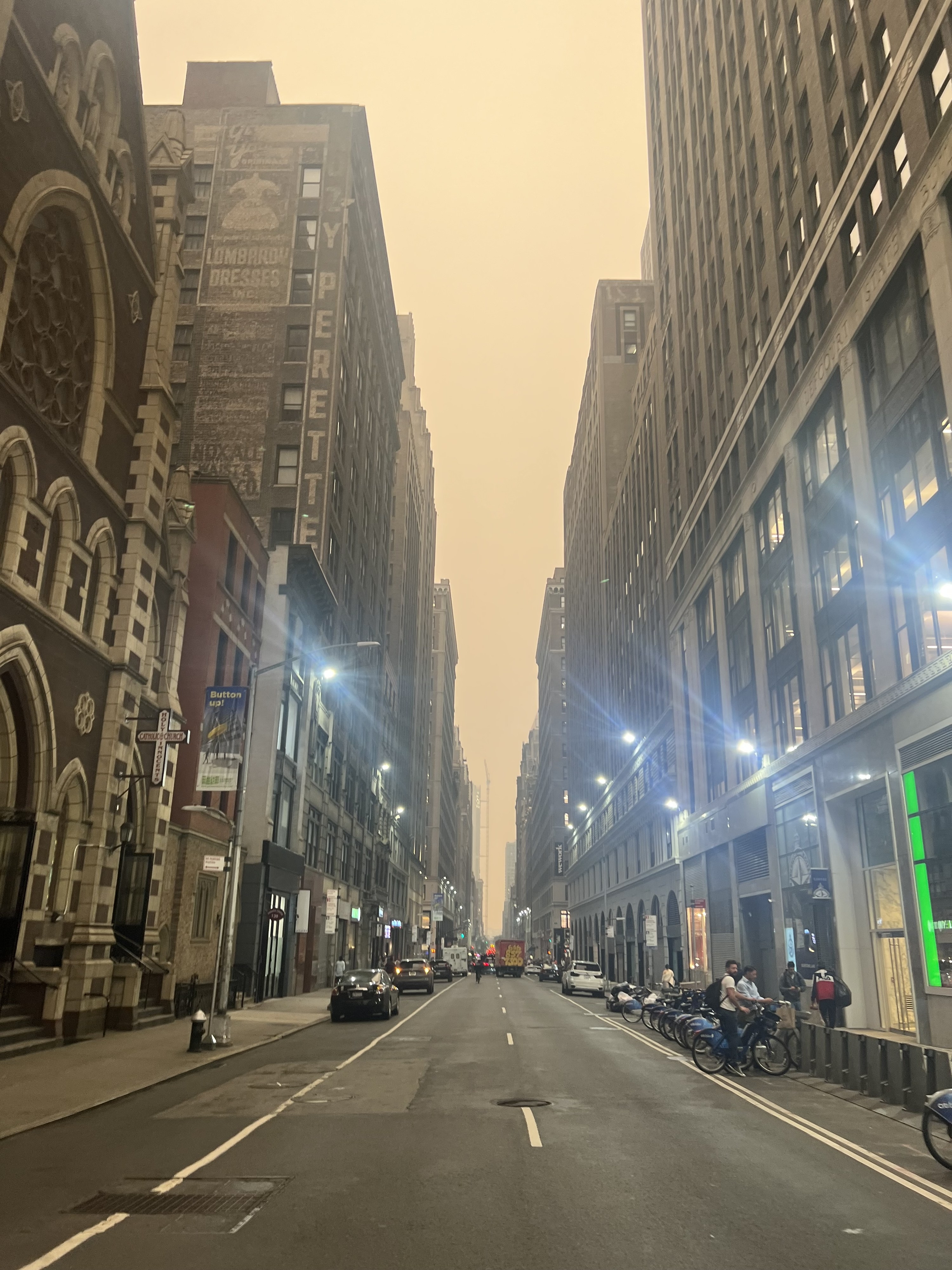 8.
And here's what a friend who lives in the Financial District usually sees out of his apartment window — versus what he saw today.
9.
Central Park was enveloped in a dense haze.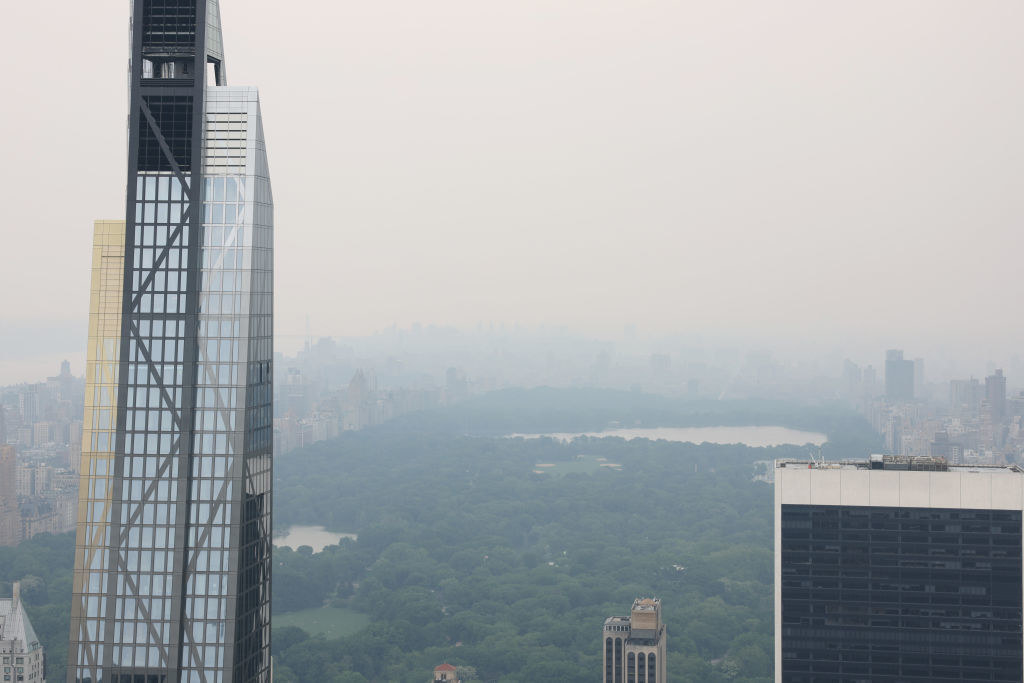 10.
Tourists, however, still sought out skyline views from atop Manhattan towers...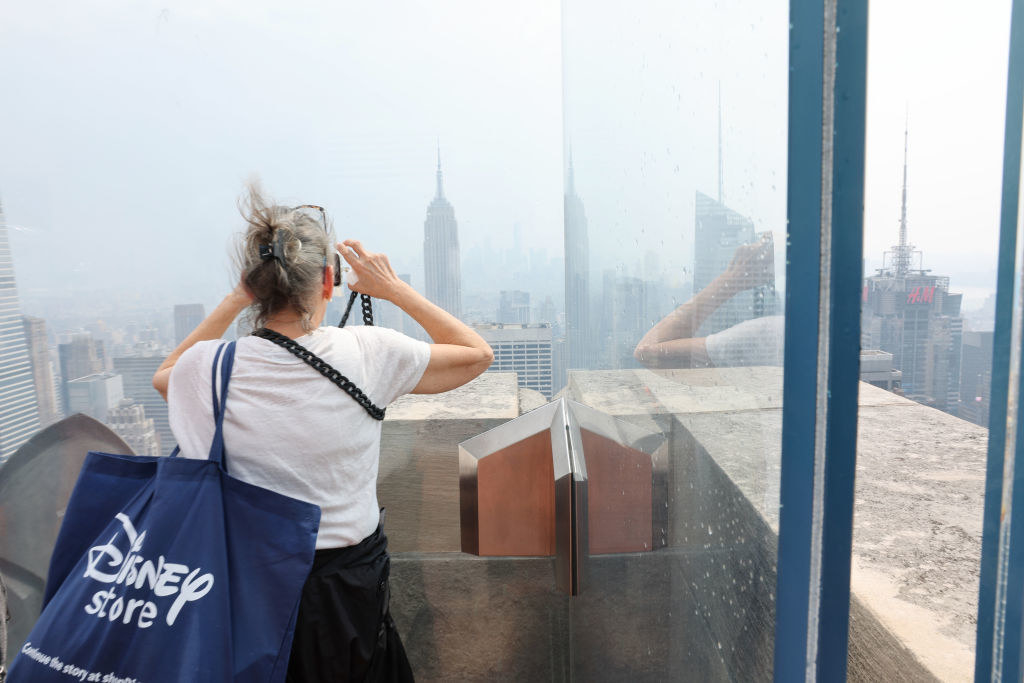 11.
...and from outer-borough waterfronts.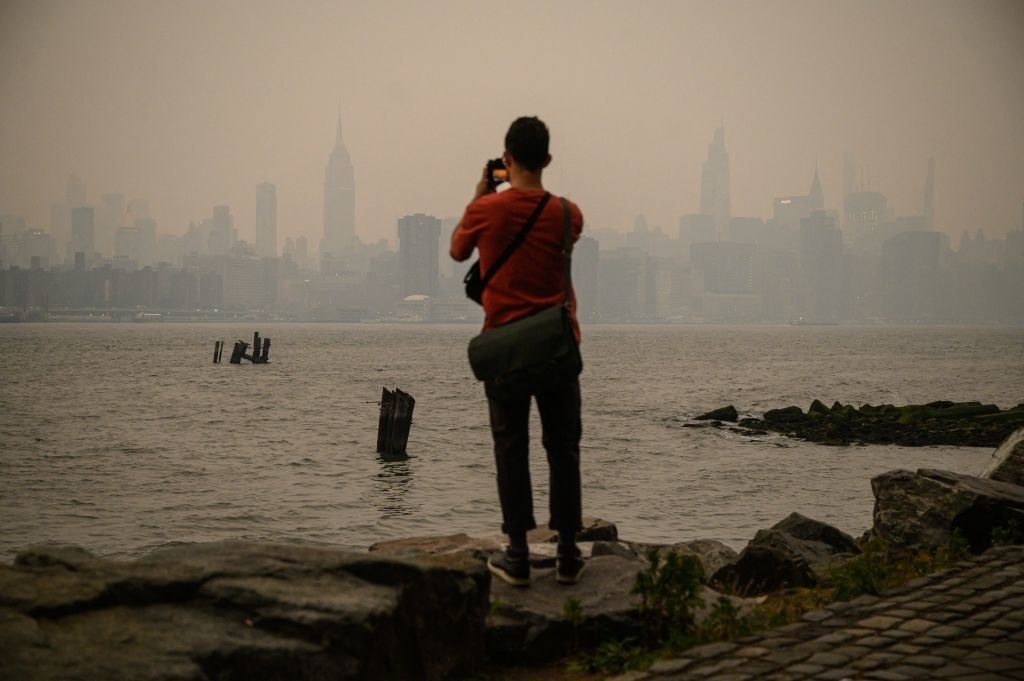 12.
According to the National Weather Service, more thick smoke could descend on the region Wednesday.