This Is How UK Media Organisations Are Getting Ready For Coronavirus
"From the end of Friday this week, all domestic and international business travel will be halted," staff at the Sun, the Times and the Sunday Times have been told.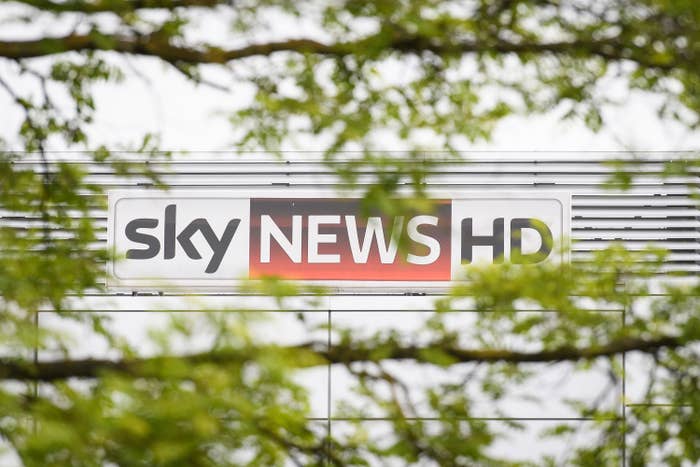 UK newsrooms are taking radical steps to combat the spread of coronavirus, such as banning business travel and requiring external visitors to declare themselves fit, according to internal emails at several media organisations seen by BuzzFeed News.
The Times, the Sunday Times and the Sun plan to ban all business travel, while the BBC will require "visitors, guests and contributors to declare themselves fit" before entering buildings.
Sky News and the Manchester Evening News are planning for some staff to work from home on Thursday.
An email sent on Tuesday to staff of News UK, the parent company of the Times, the Sunday Times and the Sun, said "from the end of Friday this week, all domestic and international business travel will be halted. This includes travel between different News UK locations."
"Exceptions will be made for editorial purposes... this policy will remain in place until further notice."
News UK is also the parent company of multiple radio stations including TalkSport and Virgin Radio. It plans to launch Times Radio, a new station, soon.
An email sent to BBC staff by managing director Bob Shennan said that as well as requiring visitors to declare themselves fit, the corporation is encouraging video conference calls rather than face-to-face meetings where possible.
Cleaning of buildings will also be ramped up.
"There are extra cleaners who have been tasked with cleaning all hard surfaces (e.g. desks, lockers) and prioritising touchpoints (e.g. lift buttons, handrails, door handles, photocopier buttons, taps)" Shennan's email said.
The BBC will also launch a "dedicated Coronavirus Support Line" for staff on Wednesday, and will launch a new system for managers to flag coronavirus cases alongside normal sick reporting procedures.
Along with the standard advice on hand washing and avoiding contact with people who are unwell, the email tells staff to "avoid close contact with live or dead farm or wild animals".
BuzzFeed News has also seen an internal email which says the entire newsroom of the Manchester Evening News will be working from home on Thursday.

Similarly, some Sky News staff will work from home on Thursday as part of contingency planning, according to an internal email sent by head of news John Ryley on Monday.
"Keeping people who don't have to be in Osterley at home could protect those people performing essential newsroom roles as the outbreak becomes more widespread." Osterley is the west London suburb where the TV station is based.
BuzzFeed News is told broadcast output will not be affected.
"The idea is the news organisation operates as it normally does albeit with some people working remotely," the internal email said.
"All the normal editorial meetings should take place, chaired by the people who would ordinarily chair them - in Osterley or from home on location."
A Sky contact centre in Cardiff was closed on Tuesday after a colleague was diagnosed with the illness.
"We're contacting anyone who has been in contact with our colleague and the centre itself will be deep cleaned before re-opening on Thursday," a Sky spokesperson said.
Every major media organisation is ramping up efforts to deal with the spread of the virus.
An ITV source told BuzzFeed News that all staff have had to configure their laptops to be able to work from home, and staff have orders to take them home every night.
The Royal Television Society Awards, a prestigious annual event on the UK media scene, will take place behind closed doors on March 17 according to Deadline.
The awards were set to take place before an audience of 2,000 people, but instead only nominees and RTS representatives will be present.