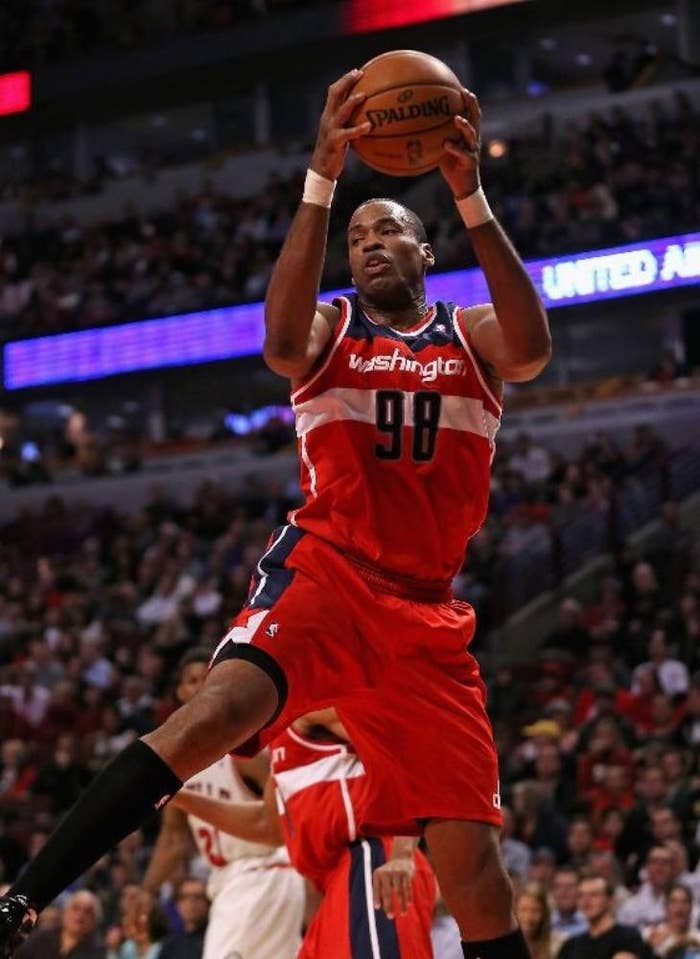 The Brooklyn Nets are reportedly thinking of signing Jason Collins to a 10-day contract, which would make the 35-year-old free-agent center the NBA's first active openly gay player.
ESPN.com reports that Collins recently went through a private workout for the Nets in Los Angeles earlier this week. Nets general manager Billy King confirmed that report Thursday.
Asked to share the feedback he received on Collins, King said: "He's in shape."
"He's one of the names on the list," King said of Collins. "We will look at anybody that's a free agent that's big that's out there. We're looking at any guys that are free agents and he's one of the guys. But we've got other guys that we'll look at."
"We're going to look to add a guy," King said, "That we feel will help us."
The Clippers also have interest in signing Collins, according to Frank Isola of the New York Daily News .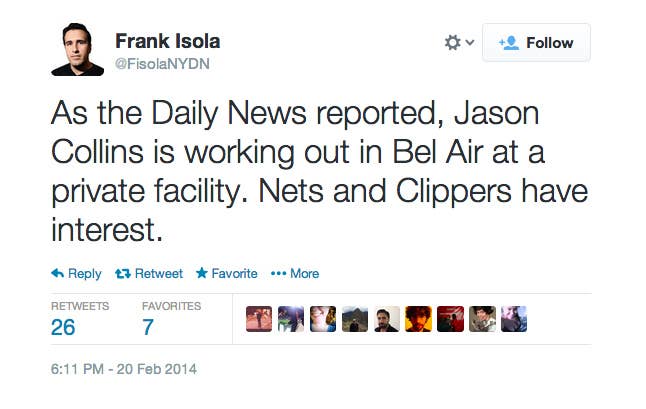 Tim Bontemps of the New York Post added a few details about Collins' chances of catching on with the Nets and Clippers: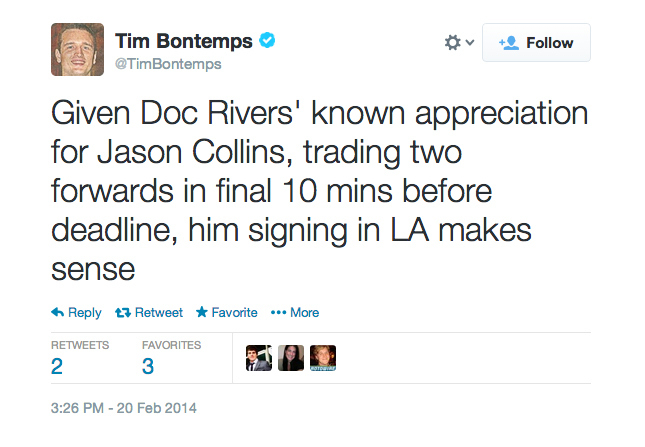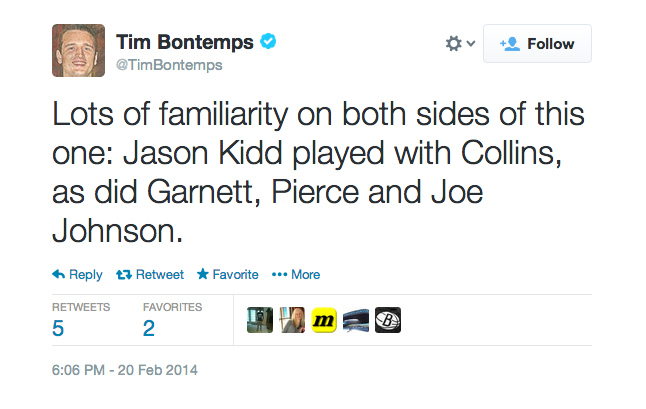 Collins made headlines last spring when he announced that he was gay, only weeks after finishing the regular season with the Washington Wizards. The 12-year veteran has said many times since then that he's in the best physical shape of his career, but still no NBA team has offered Collins a contract.
If that happens, Collins would be the first openly gay athlete in one of the four major North American sports leagues.
There's been renewed focus on that fact since University of Missouri defensive end Michael Sam, who was the SEC's co-Defensive Player of the Year, announced he was gay earlier this month. But Sam must first be drafted, make an NFL roster and play in a game this fall to break that barrier.
When Sam made his announcement on Feb. 9, Collins tweeted that he was "a great young man who has shown tremendous courage and leadership."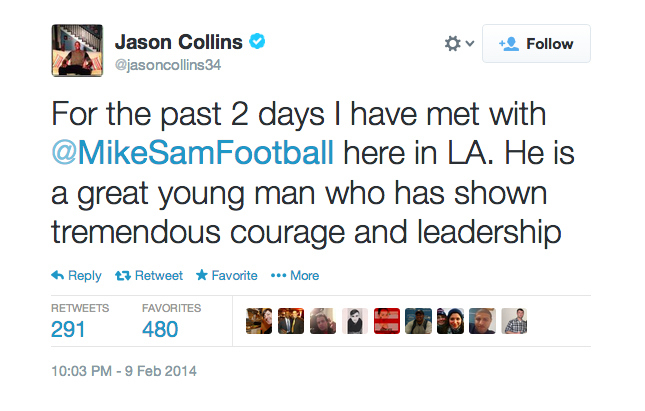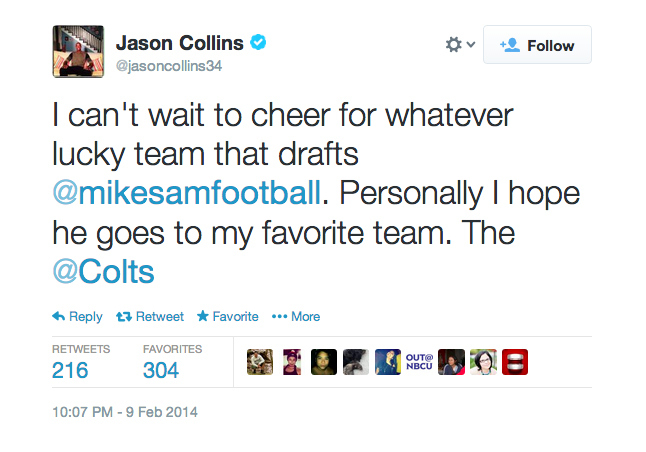 King said the potential for increased media coverage, if Collins was signed, was something accounted for in assessing the move.
"You look at it from every aspect when you add a player," King said.