Purple Moon, founded by Brenda Laurel, released two CD-ROM games in 1997: Rockett's New School and Secret Paths in the Forest.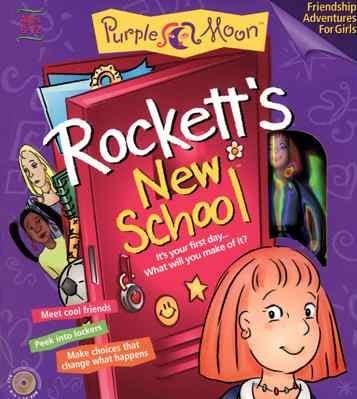 In classic CD-ROM fashion, the game took you frame-by-frame during Rockett Movado's first day.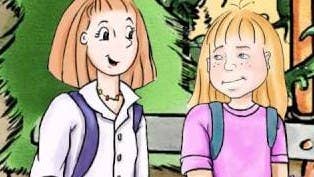 Immediately, the game's best feature was when it was time for make a crucial decision for Rockett.
Getting inside Rockett's head also tests your way of decision-making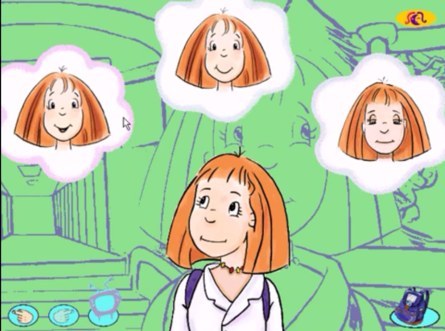 She soon gets acquainted with the who's-who of Pines' social scene.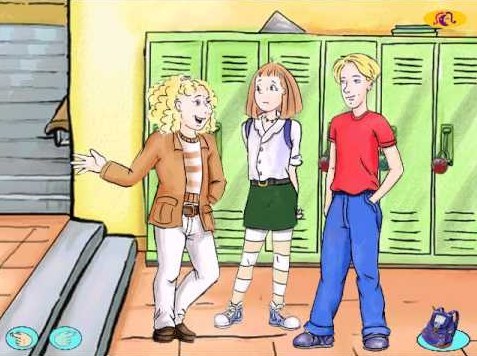 The Ones were the Plastics of Whistling Pines.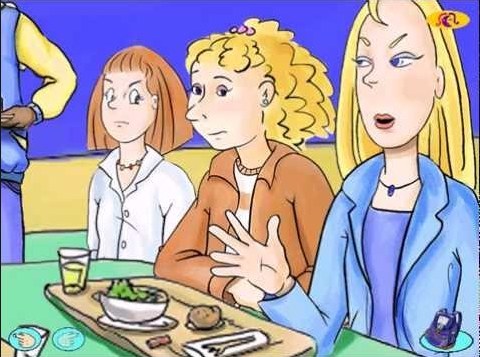 There were lots of characters at Whistling Pines Jr. High.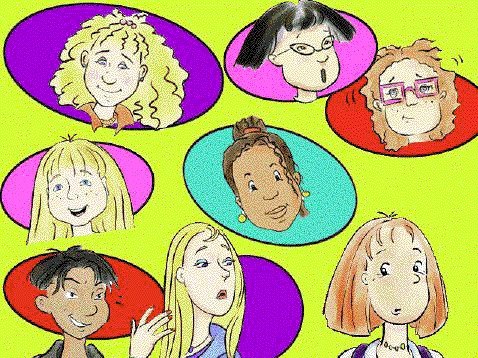 Then there's Rockett's purple backpack!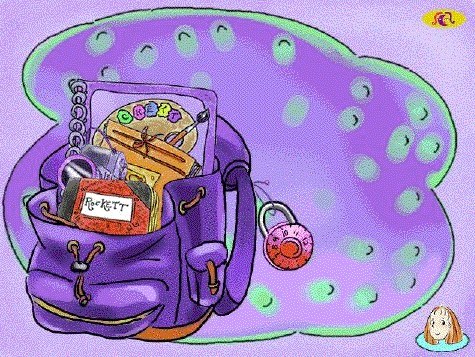 How about those times when Cady in Mean Girls ate lunch in the girl's bathroom stall?
During breaks on the game, you could also peek inside lockers and read journals.
Like how Cady connected with Tina Fey's character, the math teacher, Ms. Norbury; Mr. Rarebit takes a liking to Rockett's talent for art.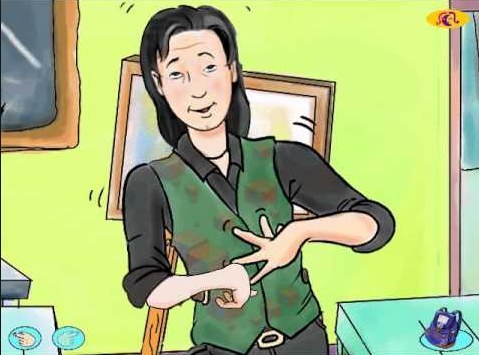 Though the adventures of Rockett continued in the following editions...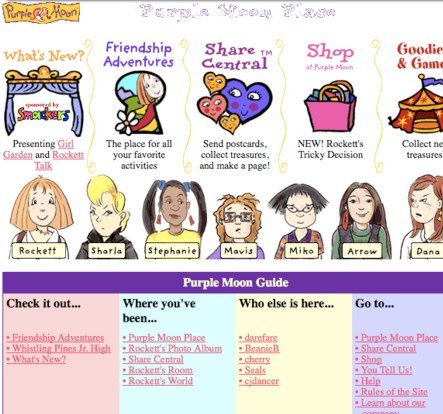 Also, Purple Moon's content was decidedly less satiric than Tina Fey's wit...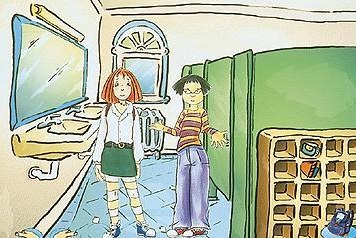 Also, it case you were wondering who the Aaron Samuels of Whistling Pines Jr. High was...