You Can Bid On A Vial Of Winston Churchill's Actual Blood
Gross.
On March 12th a small vial of Winston Churchill's blood will be put up for auction.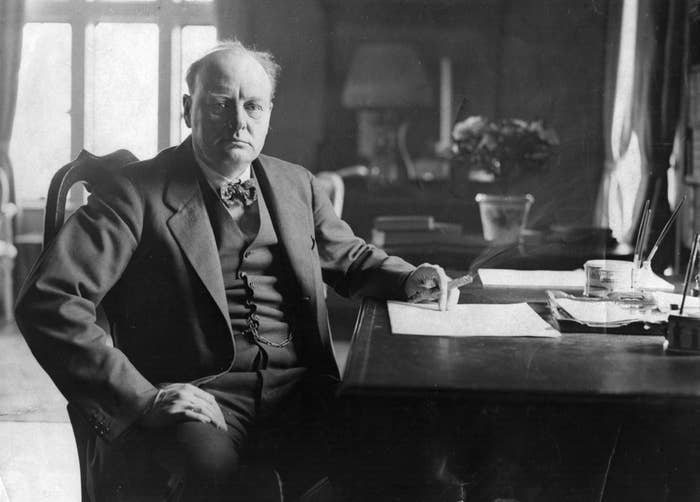 The sample of blood was collected by a student nurse called Patricia Fitzgibbon in 1962.
According to a statement by Duke's Auctioneers, which is organising the sale, Churchill was being treated for a hip injury at a hospital in Middlesex at the time. The blood should have been disposed of after he was discharged, but Fitzgibbon asked for, and received permission to keep his blood as a souvenir.
She kept it until her death, when she bequeathed it to a friend. However, as this year is the 50th anniversary of Churchill's death, the friend has chosen to sell it.
Churchill's cigars have sold for £2,000.
An auctioneer from Dukes, Timothy Medhurst said:
It is impossible to put an accurate estimate on this unique piece of history.

It is probably the first time that such a personal piece of Churchill's history has been offered on the open market. This year marks the 50-year anniversary of Churchill's death. The blood is a poignant reminder of an injury which marked the beginning of the end for Churchill and, as such, we expect there to be great interest in it. It could sell for thousands.
Oops. Something went wrong. Please try again later
Looks like we are having a problem on the server.
Would you buy a vial of someone's blood?
Yeah that's a totally normal thing to do.

No! This is gross and weird.