27 Things That You Would Only See In A Wetherspoons
"Cheers": where everybody knows your name. Spoons: where nobody knows their own.
1.
Welcome to Wetherspoon's, where seeing a man dressed as a penis isn't uncommon.
3.
And where you're totally free from judgement.
4.
You'll never tire of a Spoons.
5.
It ain't too fancy.
6.
But Wetherspoon's will welcome you, night or day.
7.
As long as you can get in, that is.
8.
It is a colourful place.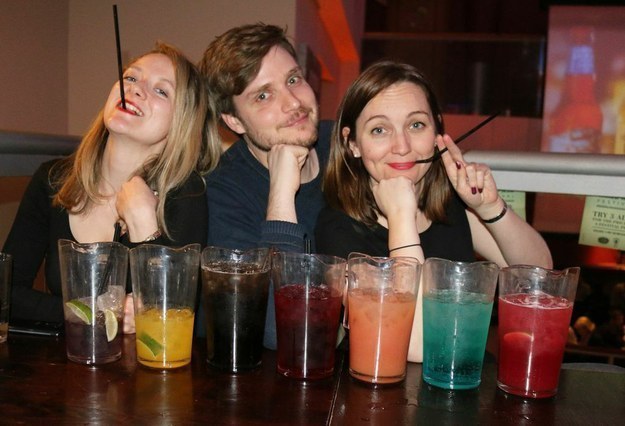 9.
Full of interesting people.
10.
Who will always get you out of a tight spot.
12.
There's so much to see at your local Spoons.
13.
So much to hear.
14.
So much to smell.
16.
It's a pub that will always put a smile on your face.
17.
Even the toilets are a destination point.
18.
Where you'll want to look your best.
19.
They don't play by the rules.
20.
But they always put the customer first.
21.
Spoons will feed you when you're hungry.
22.
And will look after your spiritual needs too.
23.
You'll want to tell the world you're there.
24.
It's a place where the great and the good mingle freely.
25.
Some of your friends might turn their noses up at it.
26.
But two things can't be denied: it'll always give you a great choice.
27.
And it is cheap as 'eck.