22 Exceptionally Awkward Football Photo Shoots
Includes David Beckham posing uncomfortably with a giant plate of fishfingers. From the amazing tumblr Awkward Football Photo Shoots
1.
Don't worry Alex Ferguson, I, Tony Blair, shall protect you from these footballs. 2.
Ajax celebrate a goal spontaneously and without direction. 3.
Zenit Saint Petersburg try to reach new fans with a popular young character who was really big a few years ago… and introduce him to Bart Simpson.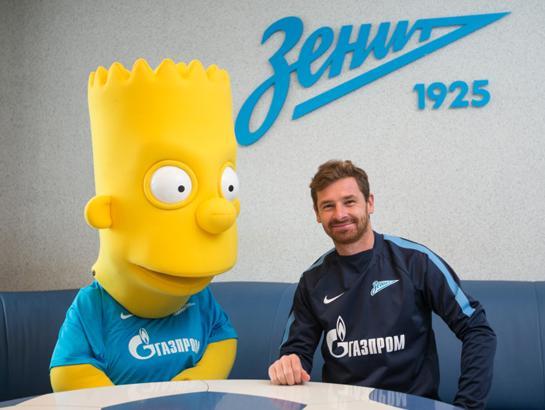 4.
Time out of management is just flying by for Harry Redknapp. 5.
Gary Lineker tries to steal a kid's crisps while defecating. 6.
Sensing his time in the England squad may be fleeting, Matt Le Tissier gets his hands on a souvenir.
7.
Craig Johnston reflects upon mortality with his boot: "Alas, poor Yorick." 8.
Can someone pass Eric Cantona the shaving foam? 9.
Frank Lebouef declares some sort of ancient war in the name of chocolate. 10.
Gary Lineker wears a hat you'll have to read twice. 11.
Pele gets carried away meeting the Arsenal team. 12.
Lothar Matthäus vaults a fence. 13.
David Beckham, face of Armani, Adidas, and... er... fish fingers. 14.
Alex Ferguson cleans up with a couple of new signings from Wimbledon. 15.
West Brom find reasons to celebrate in four different directions. 16.
Refuting claims they only follow the money, Sol Campbell and Carlton Cole sign for Harrods. 17.
"Hello, welcome to Ipswich Town FC, and who are you here to see?" 18.
Dalglish's perverse fetish is discovered. 19.
Zinedine Zidane laughs at a cake. 20.
Kevin Keegan gets caught in a complex love triangle. 21.
David Beckham forms a defensive wall with Brandi Chastain, Michelle Obama and SpongeBob Squarepants.
22.
Wayne Rooney splashes out on some new wheels.