At Thanksgiving my family serves homemade noodles, meant to be plopped on top of the mashed potatoes.
My grandma taught me that mere human beings can produce noodles from scratch.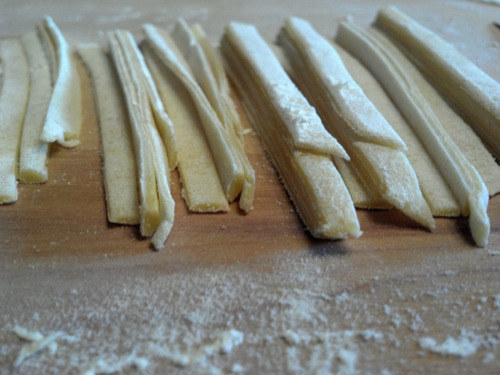 Her Better Homes and Gardens cookbook with the recipe is almost 70 years old.
You can tell because the noodle recipe uses old-timey language like "top milk."
There's something deeply satisfying about slicing noodle dough into strips.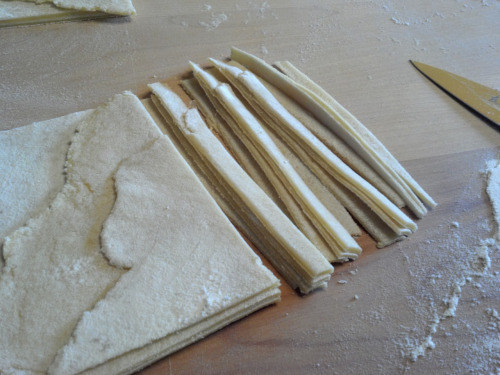 My grandma dries the noodles on newspaper. Have you ever seen anything so beautiful?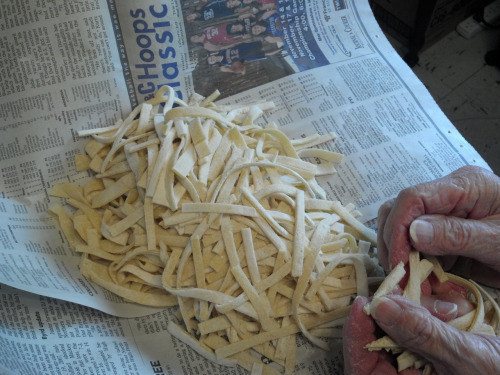 Oops. Something went wrong. Please try again later
Looks like we are having a problem on the server.
Does your family serve noodles at Thanksgiving?