If the cronut taught us anything, it's that man's twisted desire to mash up breakfast foods will never end. Meet the mufgel: a bagel and a muffin combined.
The mufgel is a creation from The Bagel Store in Williamsburg, Brooklyn, known for its rainbow bagels.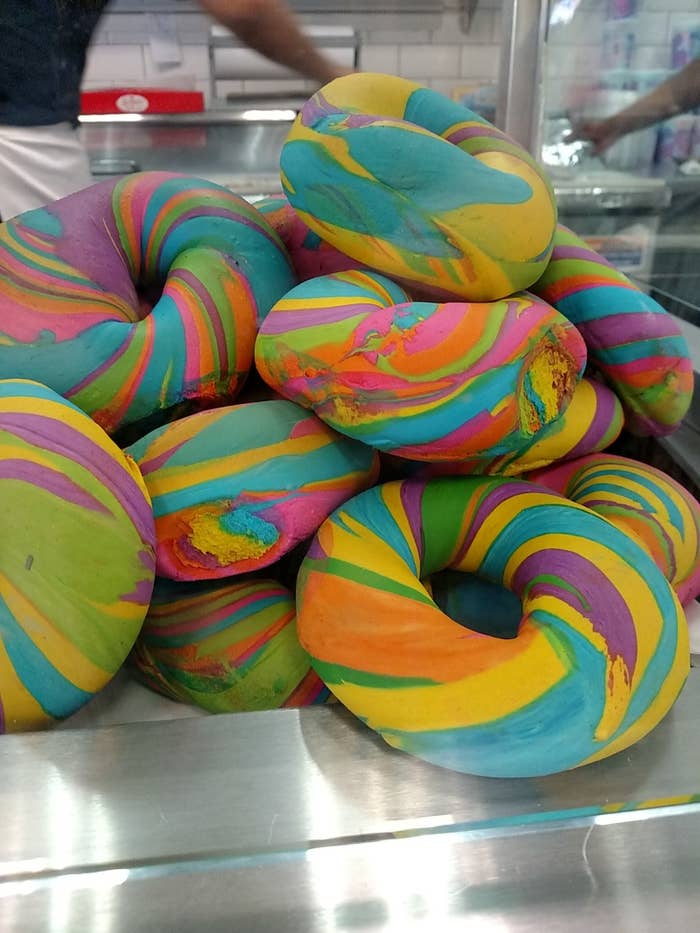 The store does a lot of food mashups — cragels (croissant-bagels), pookies (pie crust cookies), and what we've decided to call a "wunnagle."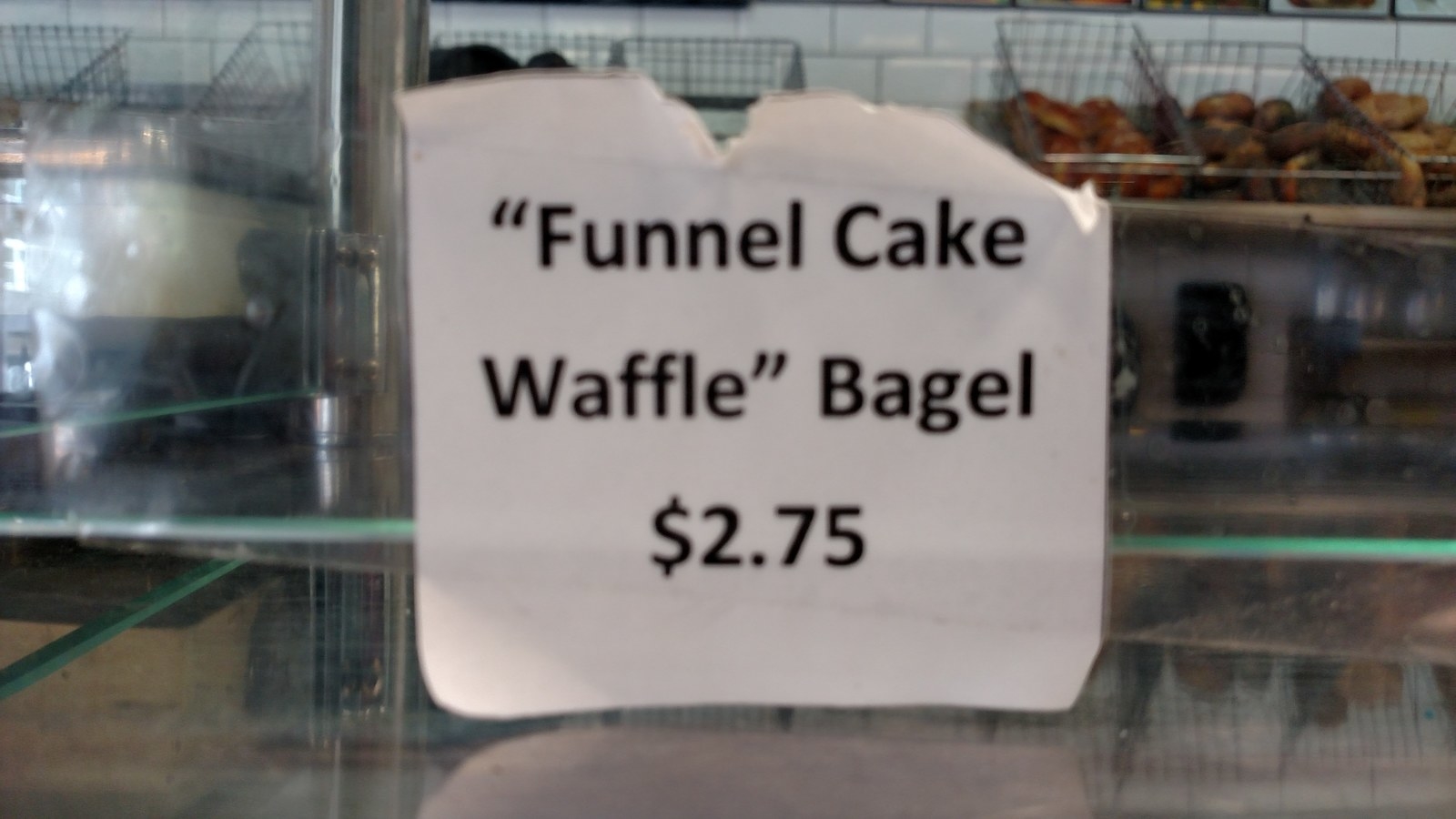 Their latest creation? The mufgel. We stopped by to try the pizza variety.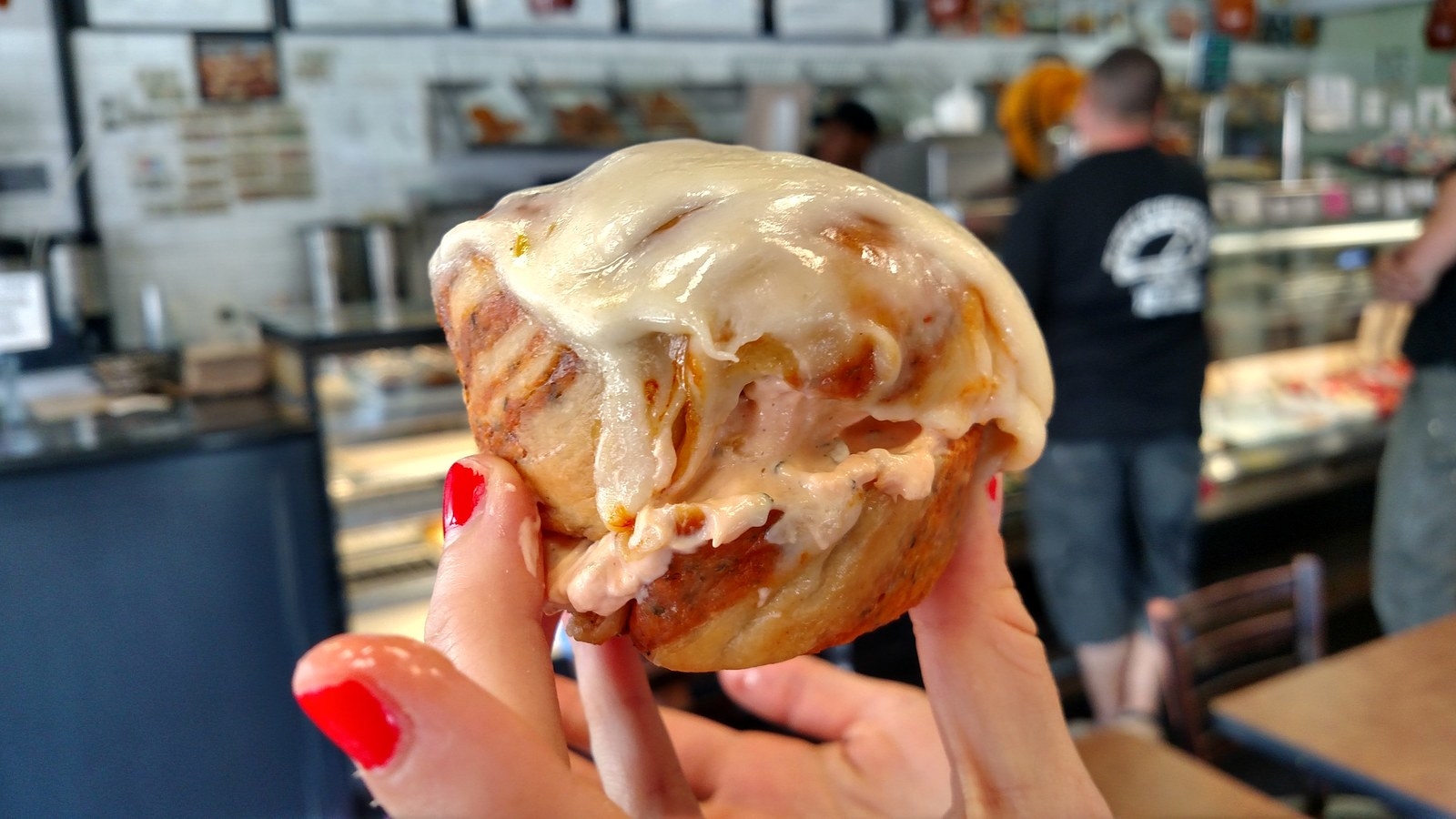 This is three different foods at once: pizza, muffin, and bagel. And she's beautiful.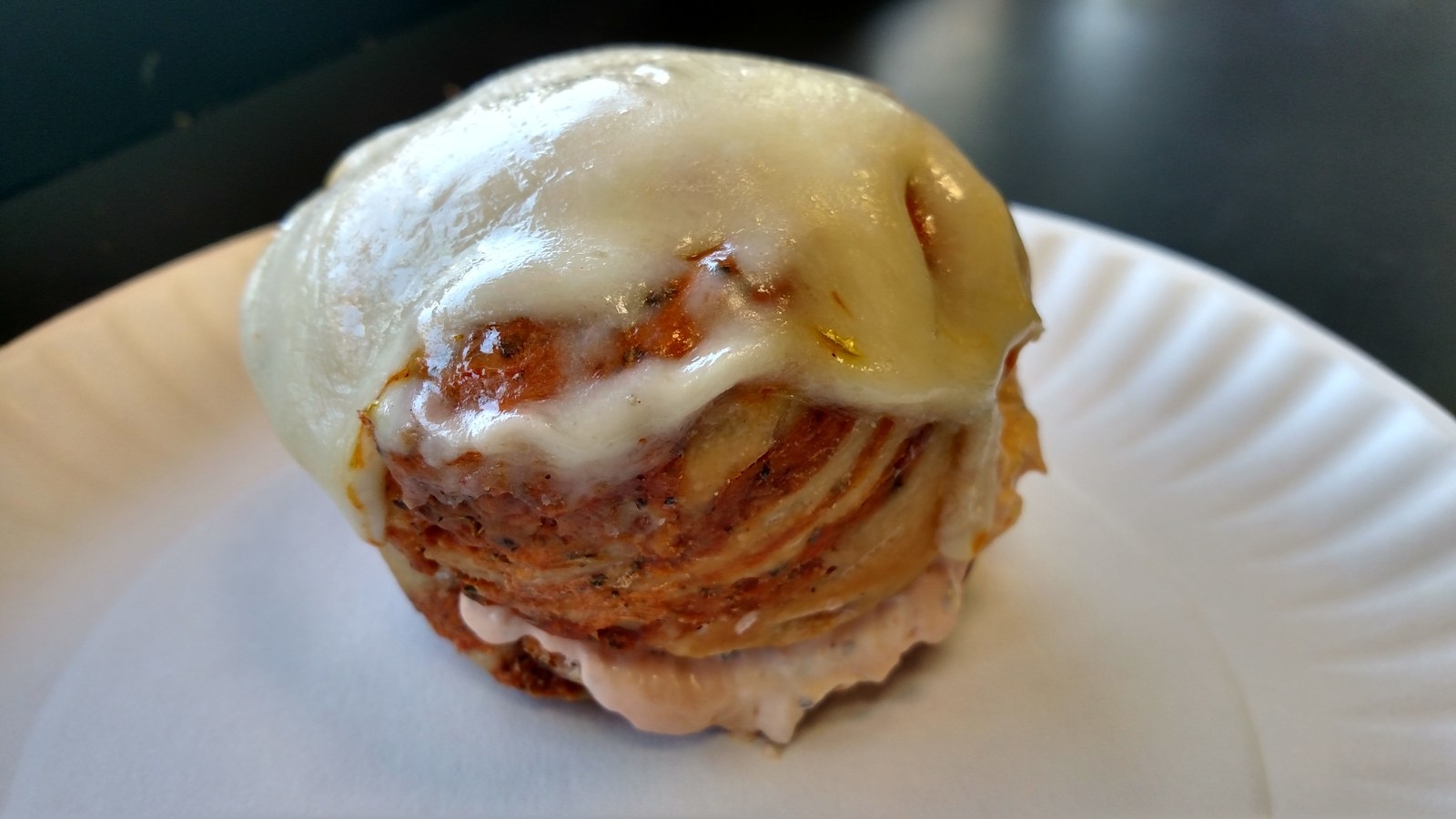 The dough is a muffin-bagel hybrid with mozzarella cheese on top. You can get any cream cheese flavor with your mufgel, but we chose sun-dried tomato for the full pizza effect.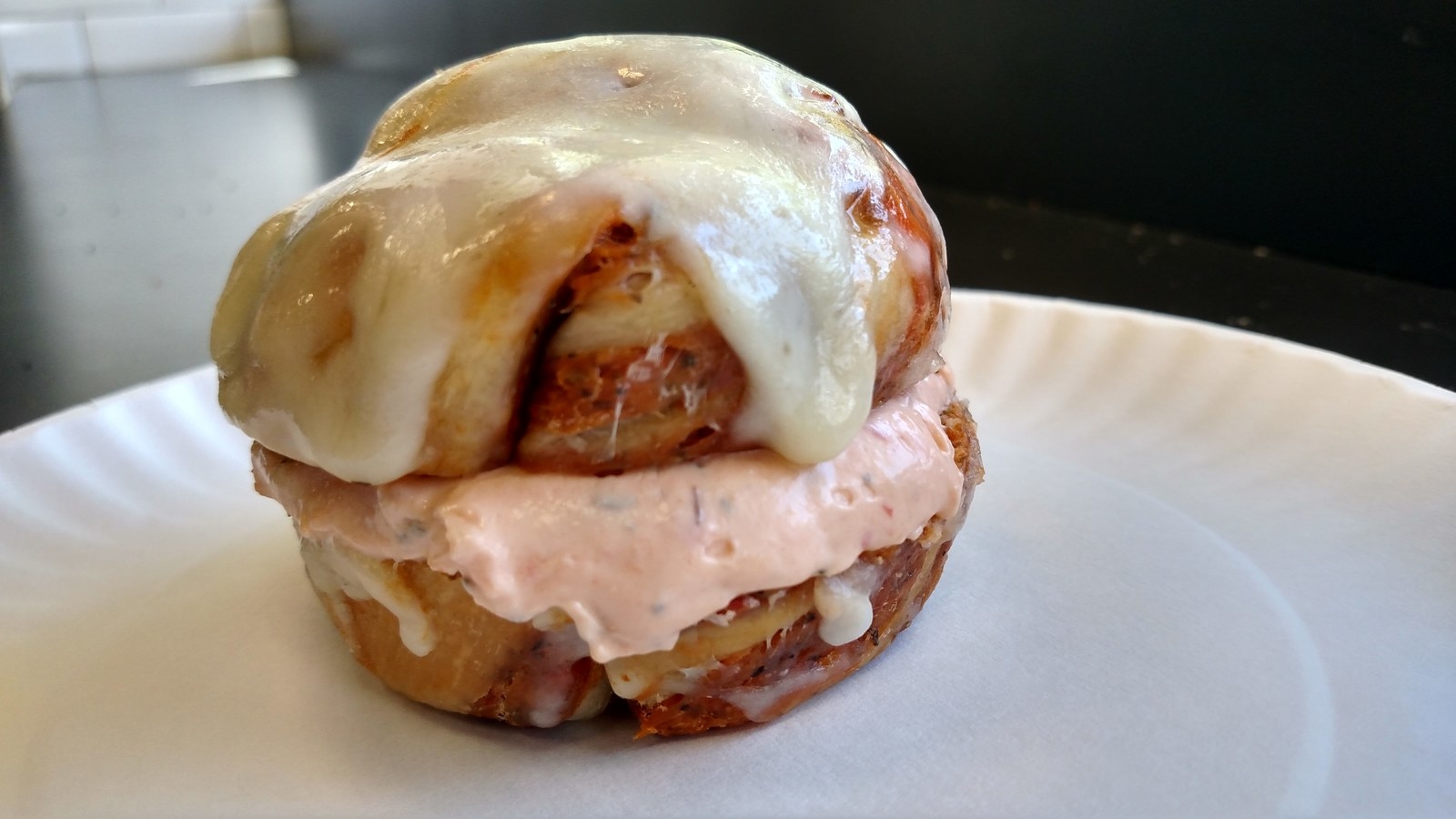 This may seem like the creation of a mad breakfast scientist drunk with power, but we tried it and, shockingly, it was good.
It smelled amazing.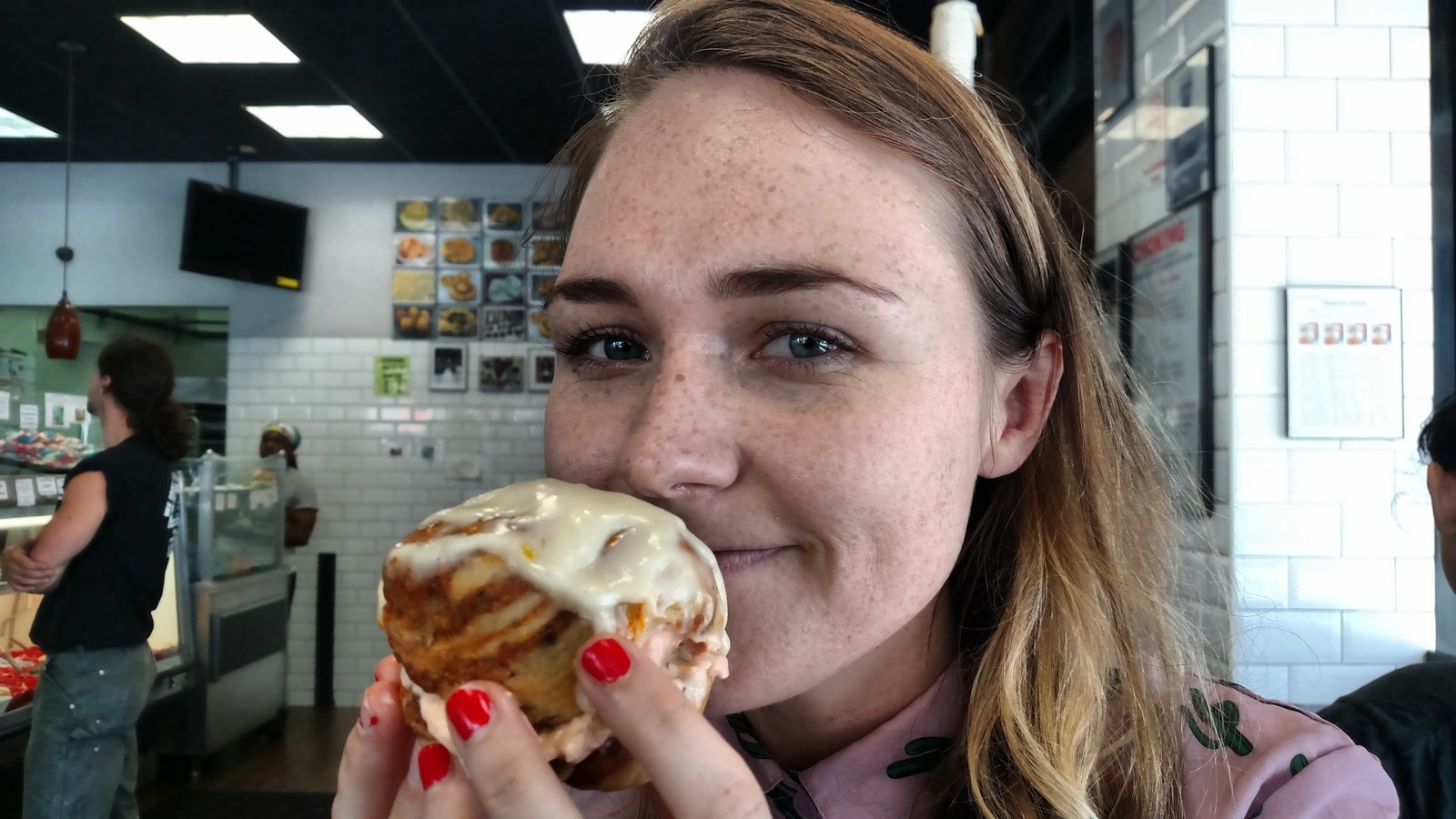 It tasted like a gentle, squishy, cheesy pizza bagel. (In a good way.)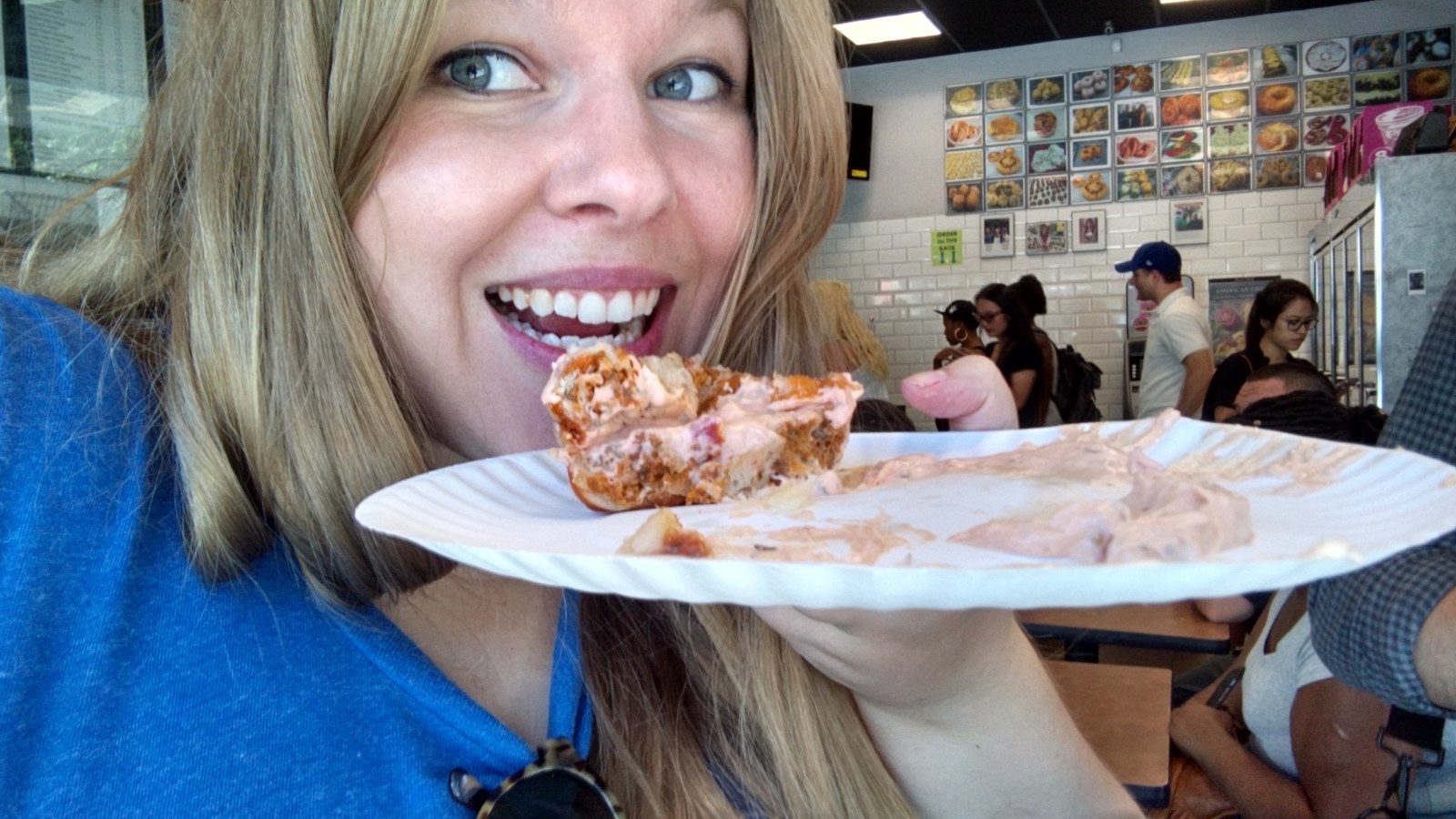 The Bagel Store also has carrot cake mufgels (below) and chocolate chip crumb mufgels.
Lesson learned: We should never have judged you, mufgel. You beautiful, delicious beast.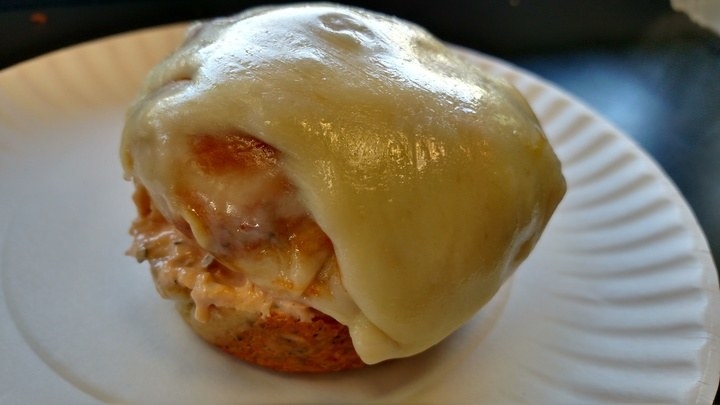 Oops. Something went wrong. Please try again later
Looks like we are having a problem on the server.
What would YOU name a muffin-bagel mashup?