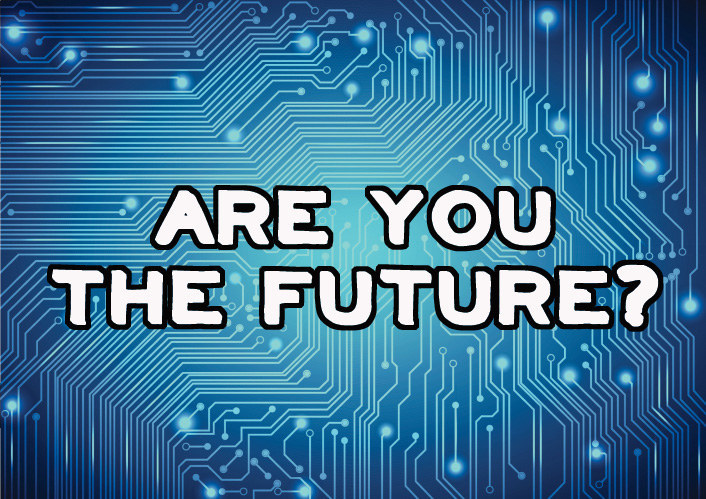 I use a smartphone all the time.

I spend most of my time online.

I am made of shiny metal.

I have a hoverboard for feet.

At least 10% of my body is lasers.

You might think you're talking to me but it's probably a hologram.

I pour milk on USB memory sticks and eat them for breakfast.

One time I punched a wormhole.

I can charge an iPhone with my teeth.

If you look into my eyes you'll see the birth and death of a million galaxies.

One time I had a baby and it had an iPad Mini for a head and two Samsung Galaxies for hands.

Somewhere on my body is a USB port.

I saw "Star Wars: The Force Awakens" and could relate to all of the plot points.

Sometimes I hear a weird beeping sound and I realize it's me making that beeping sound.

All of my friends are computer chips.

I would consider having sex with a Roomba.

Sometimes I have weird dreams and wake up to realize they've been turned into a Netflix original series.

Please don't look inside my mouth. It's full of very bright LEDs that would blind you.

I think the international space station is quaint.

One time I drank biofuel. It tasted OK.