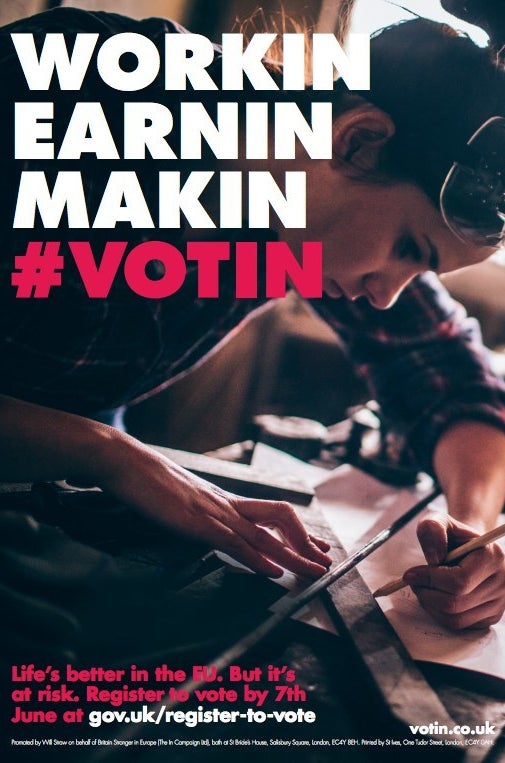 Politicians desperately want to win the votes of young people because at the moment millions of people don't bother to put their names on the electoral register or simply don't turn up on polling day. But attempts to reach those people can backfire: It's very dangerous for a politician to try to look cool because that can easily come across as patronising.

Ed Miliband, former Labour leader and pro-EU campaigner, knows this better than most, not least since he's on a campaign to get young people to register to vote before the deadline of 7 June so they can take part in next month's EU referendum.
Still, when BuzzFeed News sat down to interview Miliband about the EU referendum after a day campaigning with Jeremy Corbyn, we suggested he should try Snapchat.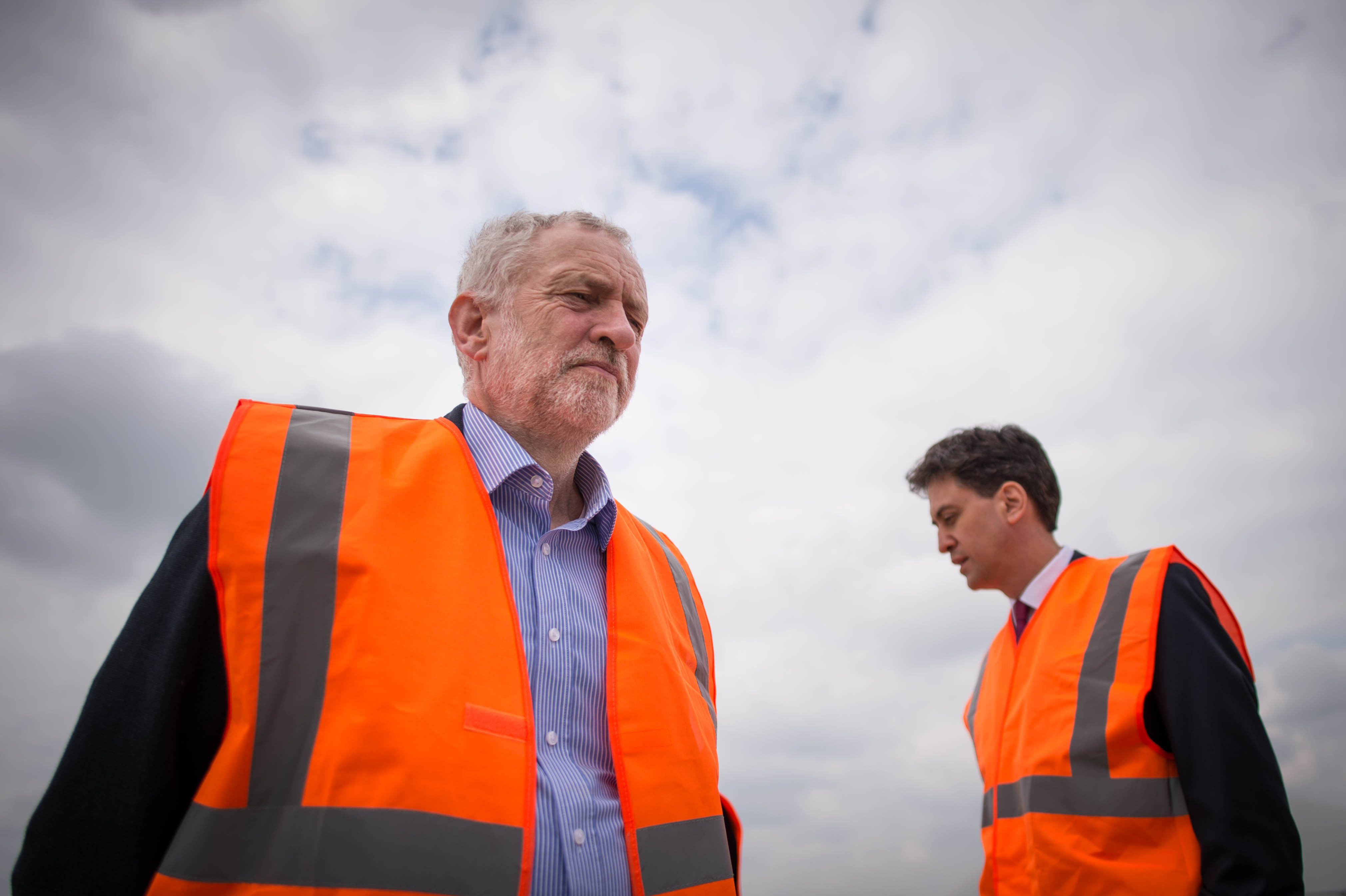 Miliband, perhaps wisely, said this was a terrible idea, since politicians trying to be cool in an attempt to impress young people invariably ends badly.

We shot back and suggested we should put this theory to the test. Miliband would try Snapchat for *exactly that reason*. In the process we would investigate exactly what can go wrong when a politician is shoehorned into trying to engage young people in politics.
Miliband, understanding how the internet works, agreed.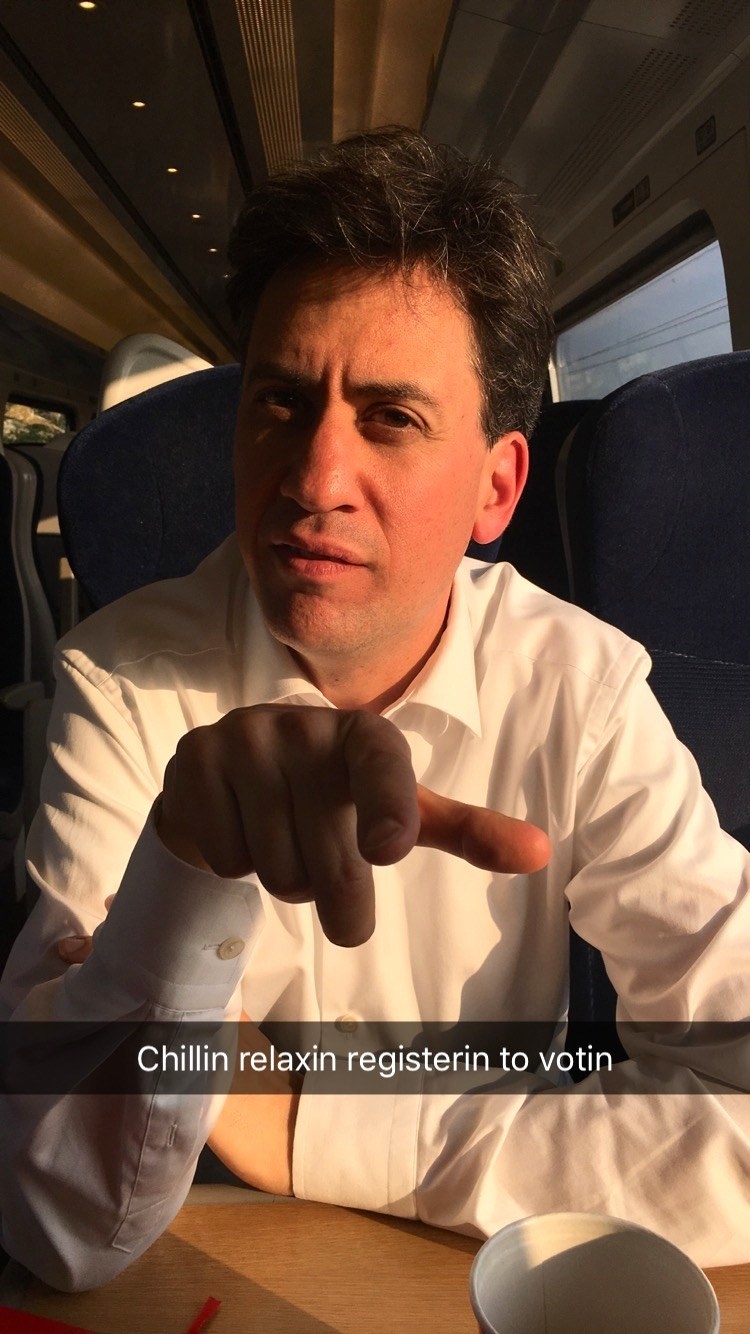 So on a train down from his Doncaster constituency – interrupted by a stream of young women asking the Labour MP for selfies – we talked about the EU referendum, and tried out Snapchat filters with some of the people in the carriage, with the former Labour leader suggesting captions for the pictures.
"The voices of young people are more important that my voice," said Miliband of his involvement in the referendum campaign.
"Young people want a positive reason to vote, not a negative reason from the other side. It shouldn't be about the future they fear the most. It's very important to have a positive opportunity to remain and to address the challenges young people face."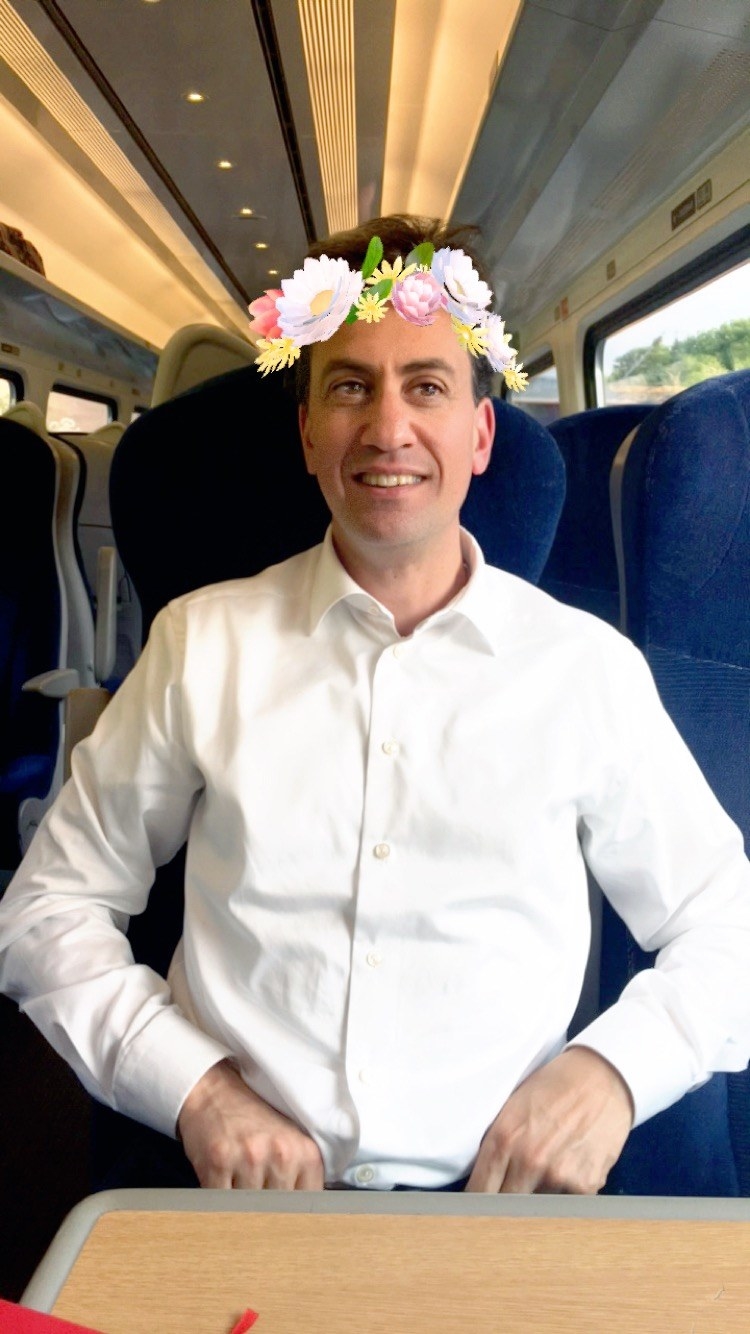 Since quitting as Labour leader last summer he's kept a relatively low profile but the EU referendum is the battle that has really forced him back into the news. And he wants "incredibly wise" young people who "don't remember a time when we couldn't work and travel elsewhere" to follow his lead and vote Remain.
"Do you want to decide your future or do you want someone else to decide you future?" Miliband said. "My experience having been a young person – once – is you want to decide your own future. The first hurdle is to get 3.5 million young people registered to vote."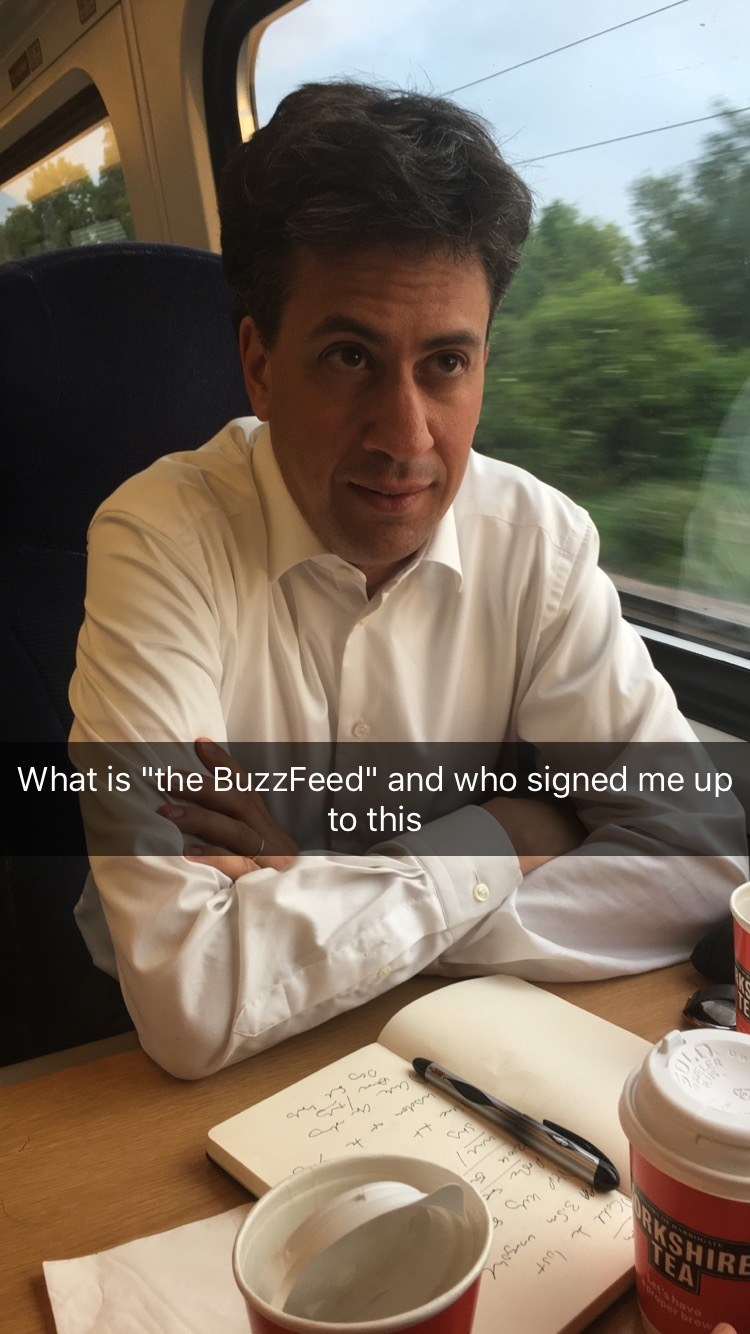 "Whatever background people are from, we want their horizons to be as wide as possible," he went on. "This is not just about Ryanair flights, it's about something bigger than that: Do you build bridges or do you build walls? Do you isolate yourself? The Leave campaign talks about reaching out to the Commonwealth but I think that's baloney."

As a result he's organising rallies and wants to convince young voters the issues that will affect them are easier to solve if the UK remains in the EU: "My fundamental reason for being for Remain, despite the problems of the EU, is the causes I care about – making companies pay their taxes, tackling inequality, tackling climate change – all of this is incredibly relevant to future generations."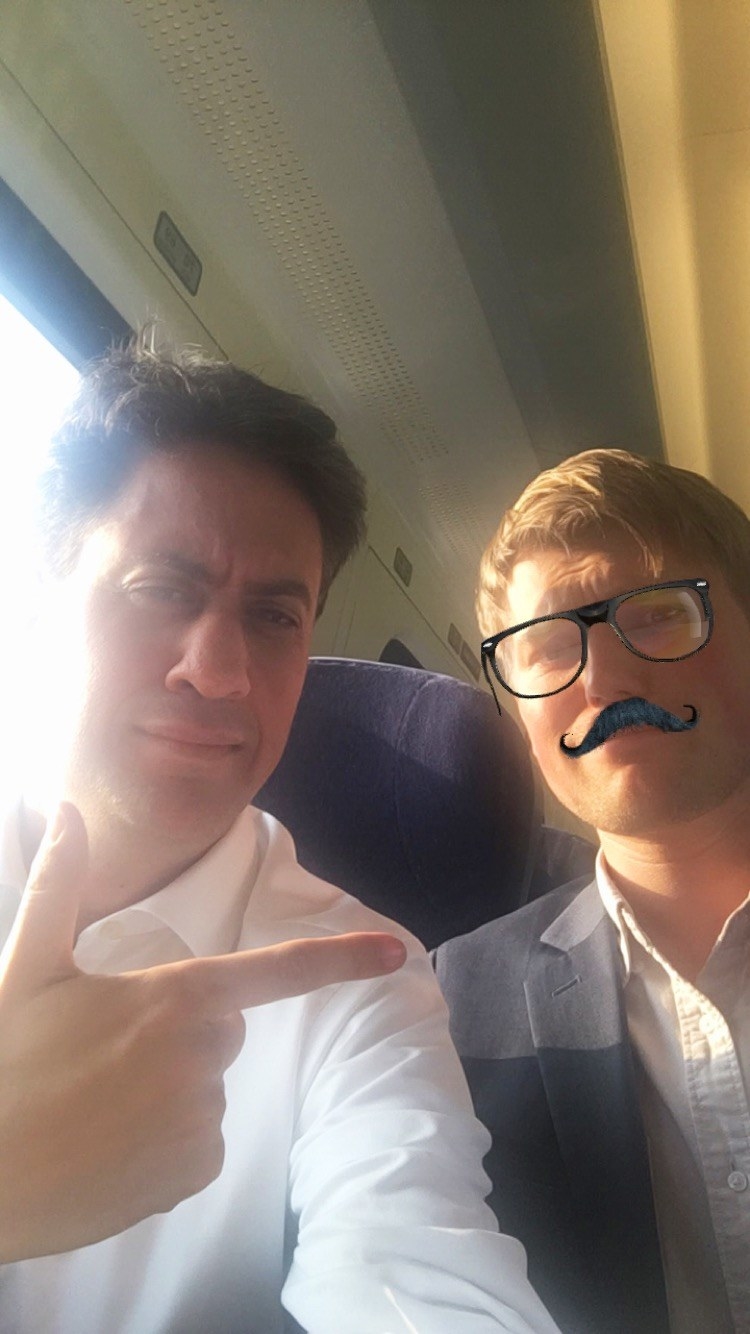 Miliband gives short shrift for the left-wing case for Brexit and says politicians such as Corbyn, who previously campaigned against the EU, have been on a political journey.
"All of the 21st century problems Labour people care about require international co-operation," he continued. "That's what's changed. In the 1980s we thought about socialism in one country but no one really thinks that these days. If we're going to create democratic society then you're going to have to work with others."

Instead, he reckons Corbyn understands how the UK really feels about the EU: "Jeremy's position – to be in favour of In but not be starry eyed about the EU – is pretty close to the centre of gravity of the British public."
Despite young people suffering from the effects of "inequality, housing, tuition fees" he's proud they're both demanding radical change and also more supportive of the EU.

"Give young people credit here: they recognise they want big good change, not bad change. It's not change for the sake of it, it's change that's actually going to improve things."

Miliband has been enthused by the rise of the youth movement backing Bernie Sanders in the US, although he'll back whoever the Democratic nominee is in the end. That said, he's not certain Donald Trump can be stopped.

"I've learned not to predict elections," he said.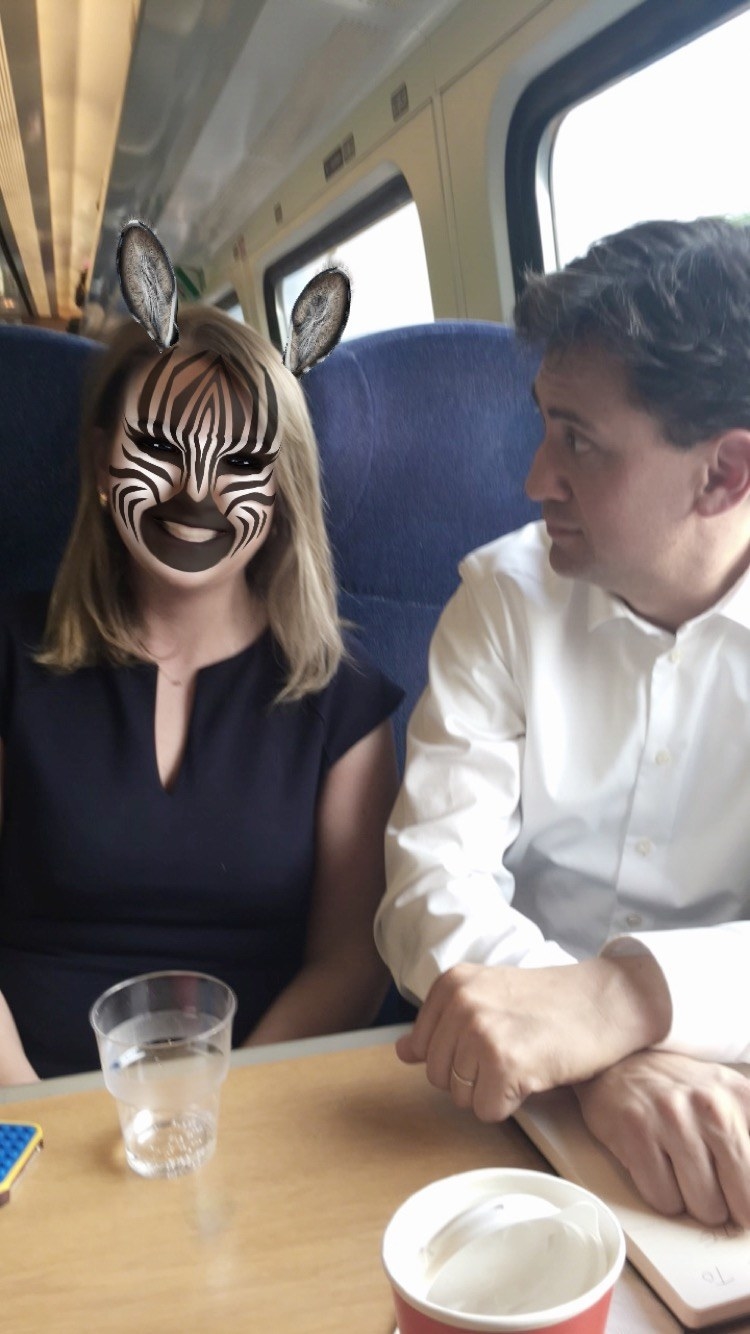 Miliband, who said he did not vote in the Labour leadership election last year, does not deny suggestions he could return to the Labour frontbench and serve under Jeremy Corbyn: "I always said I didn't like people speculating on my reshuffles so I'm not going to speculate on someone else's. My position is I'm a backbencher, I'm doing my project, Jeremy has to make his own decisions and I think he's got an excellent shadow cabinet."
As a backbencher, he's also got more time to spend on Twitter, although he cautions against spending too long reading about yourself. Now he's no longer leader, he's able to relax more but he insists he's not happier: "I'd have preferred to have won the election. I'm unhappy that there's a Tory government."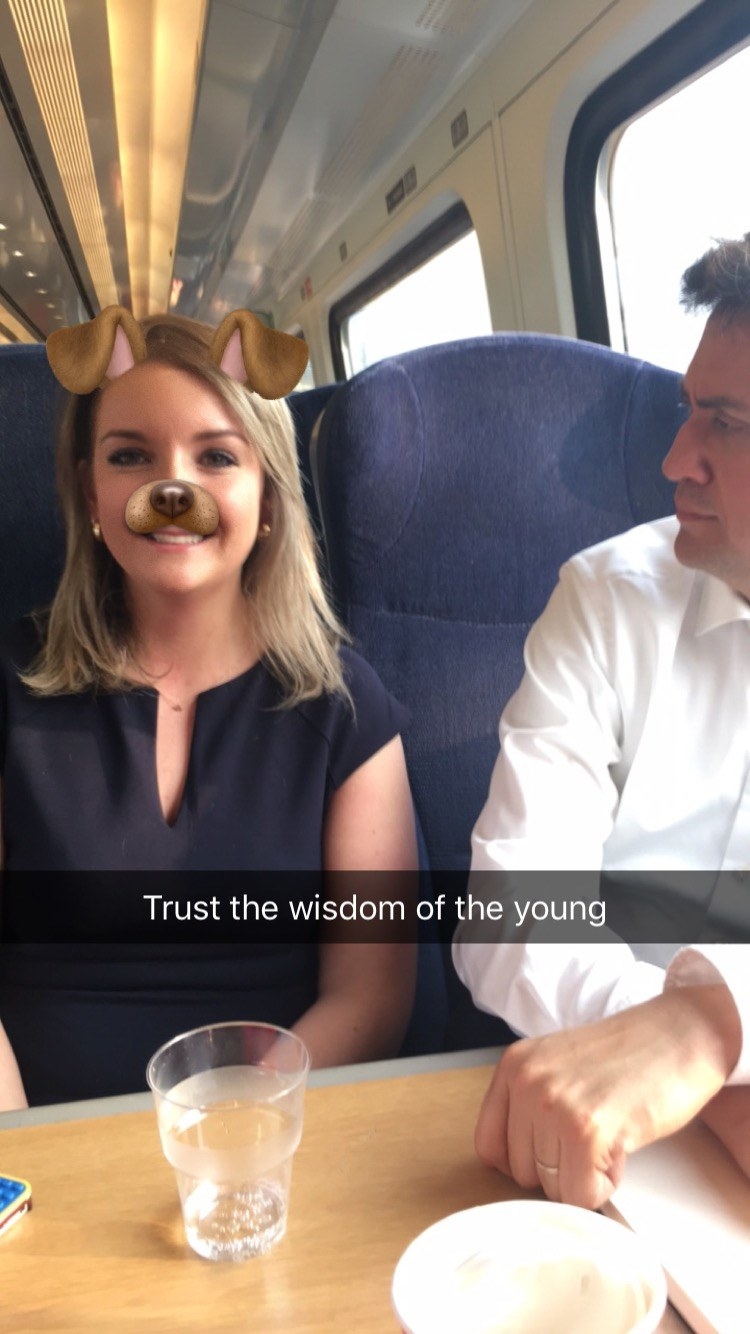 But the focus now is on getting people to register to vote, with the referendum just weeks away.

Although he's proud to have tried Snapchat, Miliband is going to stick to more traditional campaigning: "I'm another politician who's proved they have no understanding of these things – and in this referendum it's young people who need to decide, not me."