This Is The New Pro-EU "Votin" Campaign Designed To Win Over Young People
The Stronger In campaign wants you "ravin", "workin", and "earnin". And also registerin and rememberin to votin.
This is the new pro-EU campaign designed to attract young voters.
Here are the posters to accompany the advertising campaign:
They want you "makin".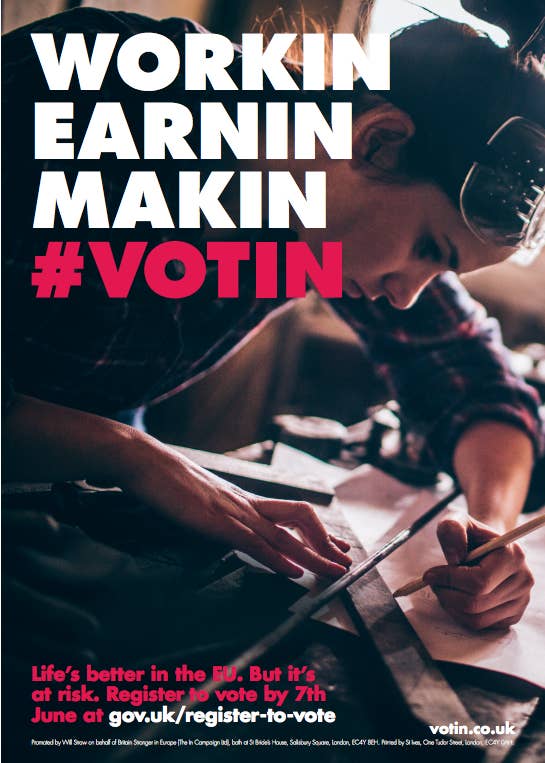 They want you "chillin".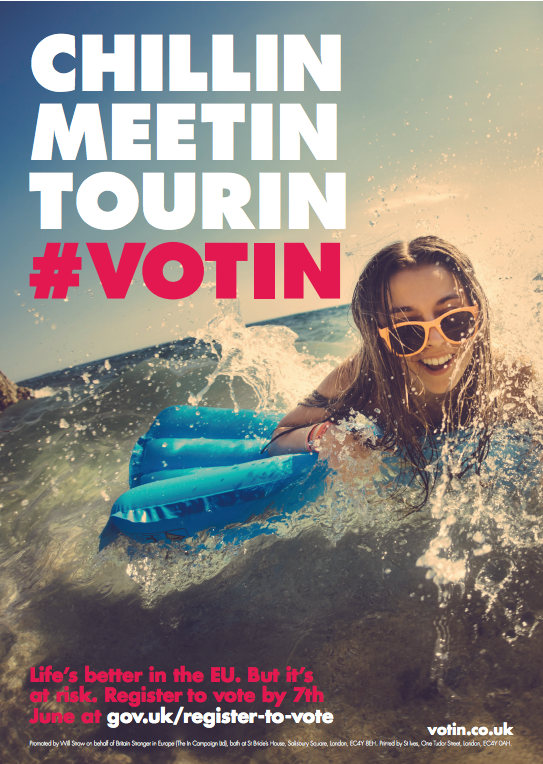 And they want you "mixin".