A pro-Brexit website run by former Vote Leave campaigners has been granted a journalistic pass, giving it unlimited access to parliament and briefings by the prime minister's spokesperson.

BrexitCentral, which describes its mission as "promoting a positive vision of Britain after Brexit", has been given access by parliamentary authorities, which allows it to nominate a journalist to be a member of the press gallery as well as the freedom to travel around parliament's secure zones.
The decision has raised eyebrows among existing political journalists and politicians due to the close links between Vote Leave and BrexitCentral, prompting questions about the site's journalistic purpose and the choice of which media outlets are allowed to report in parliament.

One pro-Remain MP branded the site "continuity Vote Leave" and suggested it is "campaigners masquerading as journalists", although the site insists it is one of several partisan outlets granted access to cover parliament and that other existing lobby journalists backed its application.
The website's editor-in-chief is Matthew Elliott, one of the most successful right-wing campaigners in recent British political history. He founded the TaxPayers' Alliance in the mid-2000s to criticise government spending, ran the successful No2AV campaign in the 2011 referendum on electoral reform, and helped to found Vote Leave before leading it to victory in the EU referendum.

BrexitCentral's day-to-day editor is Jonathan Isaby, a former Telegraph journalist and an enthusiastic Brexiter who become chief executive at the Taxpayers' Alliance in 2014 – a position previously held by Elliott – one of a number of staff moves made in the revolving door between the loose collective of Eurosceptic organisations in Westminster.
The rest of BrexitCentral's staff include many key Vote Leave campaign staff. The deputy editor is Darren Grimes, who gained fame after being given £625,000 by Vote Leave to spend on online advertising during the final weeks of the EU referendum campaign despite being a 23-year-old student with limited campaign experience.
In total, five of the site's seven staff members explicitly worked on the Vote Leave campaign, while its registered headquarters is in the same building as the campaign's was.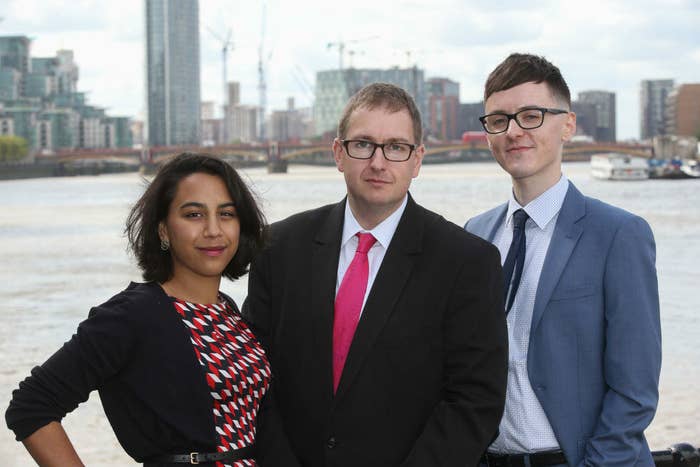 The site's coverage is unashamedly pro-Brexit. On one recent morning its top three headlines included "Any attempt to block Brexit now would shatter public faith in politics and make the country close to ungovernable", "Consider the facts about chlorinated chicken and relish the prospect of a UK-US free trade deal", and "There are many reasons to be positive about the UK's economic outlook and Brexit".

The site also produces a morning newsletter filled with pro-Brexit news and analysis, while providing a justification for its staff members to appear on broadcast media putting across a pro-Brexit case. Unusually for a journalistic outlet it prominently features a phone number for 24-hour media hotline, encouraging other outlets to book its staff for appearances – a tactic successfully pioneered by the TaxPayers' Alliance.
All major news organisations, national newspapers, and established current affairs magazines are granted a number of parliamentary passes enabling them to report on the activities at parliament. The allocation is made at the discretion of the serjeant at arms, a historical job held by an individual responsible for security in parliament. Outlets are required to make regular use of their passes and show evidence they are reporting on parliament.
Although there remains a distinction between the press gallery and the lobby, reporters who hold passes are commonly referred to as "lobby journalists" or "members of the lobby". When parliament is sitting they are given access to twice-daily briefings by the prime minister's official spokesperson, among other privileges.
In recent years online-only news outlets such as BuzzFeed News, HuffPost, and Politico have been granted access, with reporters based in the House of Commons and attending Downing Street briefings after proving they have a substantial audience and a commitment to covering parliament. Most lobby journalists remain employed by mainstream outlets, due to the cost of employing a full-time journalist and meeting the entrance requirements.
News outlets that have well-established political slants, such as ConservativeHome and Labour List, which produce content for their respective parties' grassroots, have also had passes. However, it is unusual for a new outlet with an openly partisan agenda staffed by former campaigners to gain accreditation less than a year after it was founded.
Pro-Remain MPs have raised concerns about the decision to grant access to BrexitCentral.
"It is pretty disturbing to see what is essentially continuity Vote Leave being given unfettered access to parliament," said Labour's Stephen Kinnock. "Their output amounts to little more than reheated Vote Leave press releases, and granting them a lobby pass seems to imply that any campaign group could qualify for a pass if they just set up a blog."
The MP for Aberavon said he was concerned that the site's pass holder could potentially be able to use their right to access certain parts of parliament, afforded to some political journalists, in order to influence votes.
"A lobby pass means these campaigners masquerading as journalists will have free run of the parliamentary estate: from committee rooms to cafeterias to the corridors rights outside the House of Commons chamber. This means they'll be able to stand right outside the voting lobbies, urging MPs to vote one way or another, and that is something that should trouble us all.
"They'll be able to attend ministerial and prime ministerial briefings, denying real political journalists the chance to ask questions and shaping the news we all consume, and in doing so they will be undermining honest political journalism. For parliament to grant BrexitCentral a pass effectively endorses what they do, and that demeans journalism almost as much as it does parliament."
Jonathan Isaby, editor of BrexitCentral, defended his site being granted access, despite the strong Vote Leave connections.
"I have been accredited with a lobby pass in a previous journalistic role and was pleased to be accredited again in my capacity as editor of BrexitCentral – with the support of senior members of the Commons press gallery – to enhance the site's coverage of the biggest political issue of the era," he said. "Numerous other outlets with particular editorial agendas have reporters similarly accredited by the House authorities, such as LabourList, ConservativeHome, Tribune and the Morning Star.
"The parliamentary authorities have clearly moved with the times to recognise that people don't simply get their news from printed newspapers, TV and radio these days. BuzzFeed [News] itself – three of whose journalists are accredited with lobby passes – is a shining example of the changing nature of our ever vibrant political media."