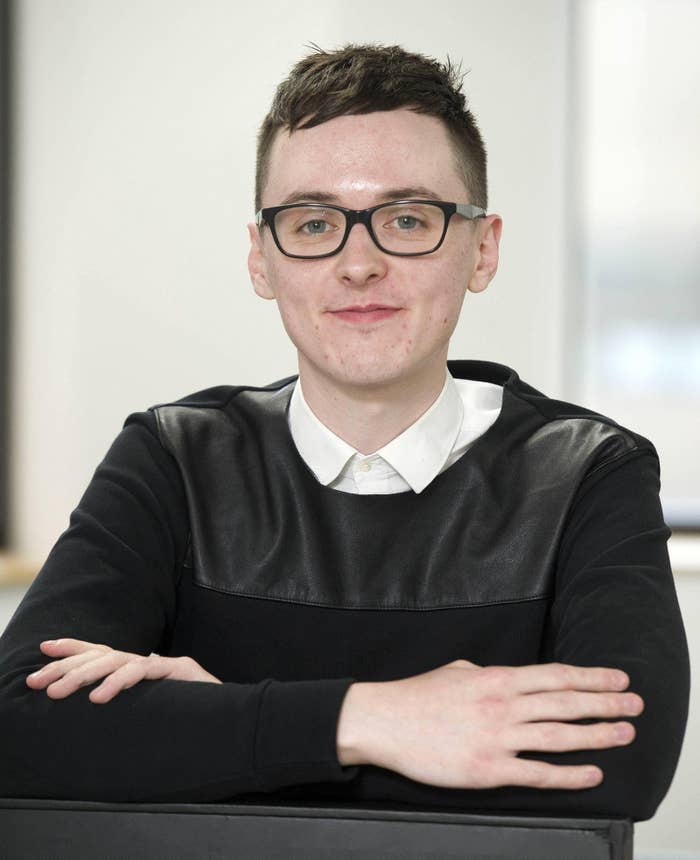 Vote Leave donated £625,000 to a 23-year-old fashion design student from Brighton in the final days of the EU referendum campaign, in a highly unusual transfer of funds revealed in Electoral Commission figures.

The official group behind the successful campaign to leave the EU transferred the cash to Darren Grimes shortly before polling day, giving a substantial proportion of its entire funding pot to the largely unknown student campaigner to spend in the final week of the campaign.
Despite having a limited track record of running well-financed political groups, this made Grimes – who has previously appeared in BBC videos criticising unpaid internships – one of the best-funded unofficial campaigners of the entire EU referendum.
Vote Leave's decision to give such a large sum of money to a parallel political campaign is very unusual in UK politics. If Grimes had coordinated with Vote Leave when agreeing how to spend the money then it could possibly have to count towards the official anti-EU campaign group's strict £7 million referendum spending limit.
A spokesperson for the Electoral Commission confirmed that while it was acceptable for one campaign to donate to another "all expenditure they spend working together would be reported under expenditure of Vote Leave".
Grimes, a former Lib Dem activist from County Durham who recently joined the Conservatives, also received £50,000 from an individual Vote Leave donor in the final 10 days of the referendum.

The timing of the donations meant they did not have to be declared until after the result was known, meaning they could not be scrutinised before the vote.
The total of £675,315.18 given to Grimes via four donations spread over eight days took him very close to the £700,000 limit any registered individual was legally allowed to spend in the campaign.
By comparison, Vote Leave raised £9.2 million from members of the public in the entire five-month regulated campaign period.
Grimes told BuzzFeed News the money went on his BeLeave project, which targeted young voters and tried to convince them of the benefits of Brexit. The project was listed as an official Vote Leave outreach group but had just over 6,000 Facebook fans and fewer than 4,000 Twitter followers.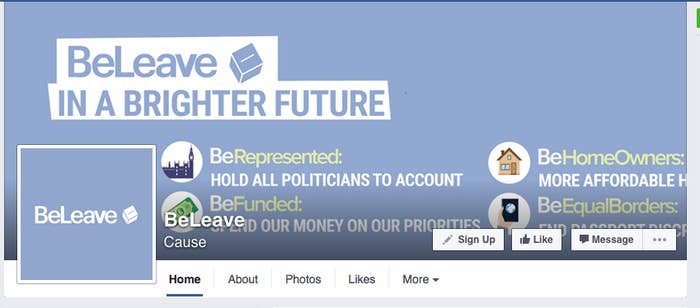 Some details of the funding arrangement were also reported in the latest edition of Private Eye. But Grimes elaborated and explained he spent the substantial sum of money on a Canadian political consultancy called AggregateIQ, who are "data and social media experts" and ran a sophisticated online political campaign on his behalf.

"AggregateIQ helped us reach as many people as possible," he told BuzzFeed News. "As a digital campaign targeted toward millennials, it was essential we reached our target audience. AggregateIQ used video advertising, Google Ads, landing pages on our website to inspire sign-ups and help us get out the vote on polling day using text messages and newsletters. "
AggregateIQ, based in British Columbia, could not be reached for comment.
Vote Leave did not immediately respond to a request for comment, in part because their phone lines have been deactivated following the completion of the campaign. However, one Vote Leave campaigner said Grimes was often seen at the Vote Leave office during the referendum.
Grimes also said Anthony Clarke, the pro-Brexit donor who gave him £50,000 – the day before Clarke gave £40,000 to the main Vote Leave campaign – had approached him directly to offer the money.
"[He was a] donor that got in contact with us, that we checked against the electoral roll to ensure was permissible – he was," said Grimes.
"We received donations in a standard legal way and have reported them according to the rules."