UKIP Billboards Are Being Vandalised All Over Britain
The Eurosceptic party's election campaign billboards have really angered their opponents. Direct action ahoy.
by
, But the posters have also proved popular with anti-UKIP protestors, who have set about defacing and tearing them down:
Newcastle.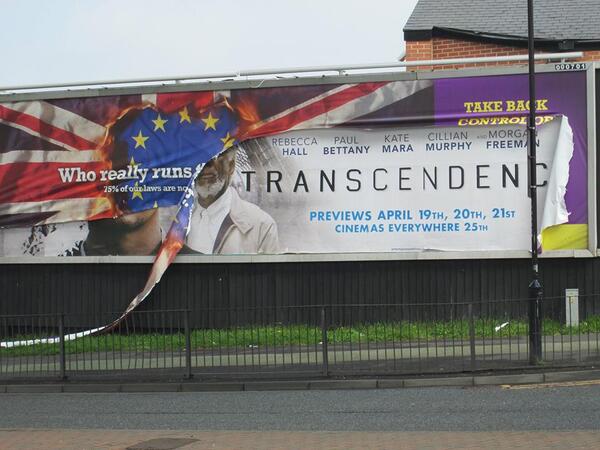 Vauxhall, London.
Gateshead. Chatham, Kent.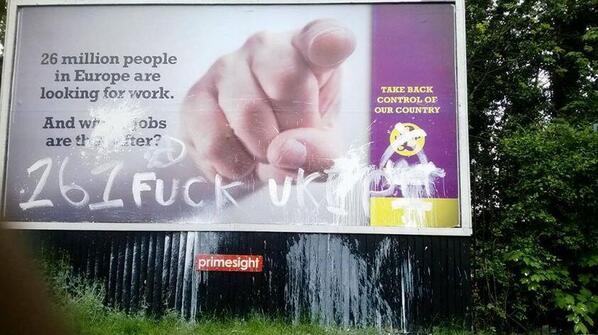 Liverpool.