This woman has been listed as a Glasgow tourist attraction on TripAdvisor and is rapidly gaining in popularity. She's already ranked as the 87th best tourist attraction in the Scottish city – above the brand-new £100m Hydro auditorium. Members of the public have rushed to submit reviews for Mary.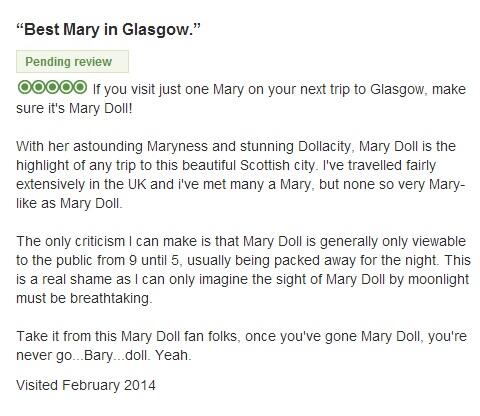 But when BuzzFeed called Mary she seemed confused as to how this had happened and said she'd only ever signed up to TripAdvisor as a reviewer.
"It's one of those typical internet blips," she said.