1.
People are posting fake pictures of alleged suspects.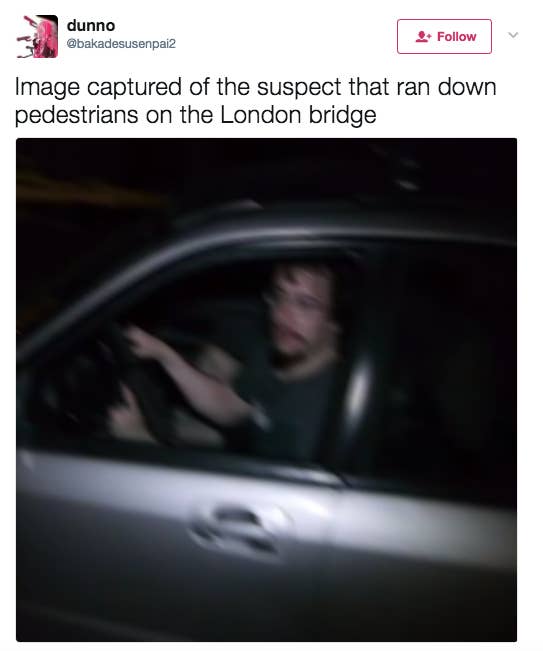 2.
People are sharing fake photos of missing people who were supposedly caught up in the attack.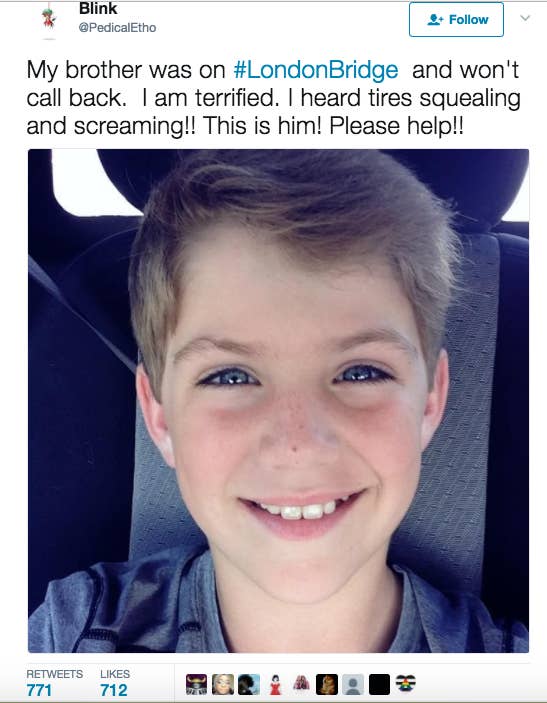 3.
The terror incidents were concentrated in one part of central London – not spread out across southeast England.
4.
A tweet along with a screenshot from Al Jazeera's Facebook live said that "moderate muslims" were laughing at the incident.
And the overall reactions on the Facebook live show a very small minority of Facebook users had chosen the laughing emoji.