Yorkshire is going to host the opening stages of the 2014 Tour de France. And is celebrating in the only way it knows. By building a giant "Eat Pies" sign.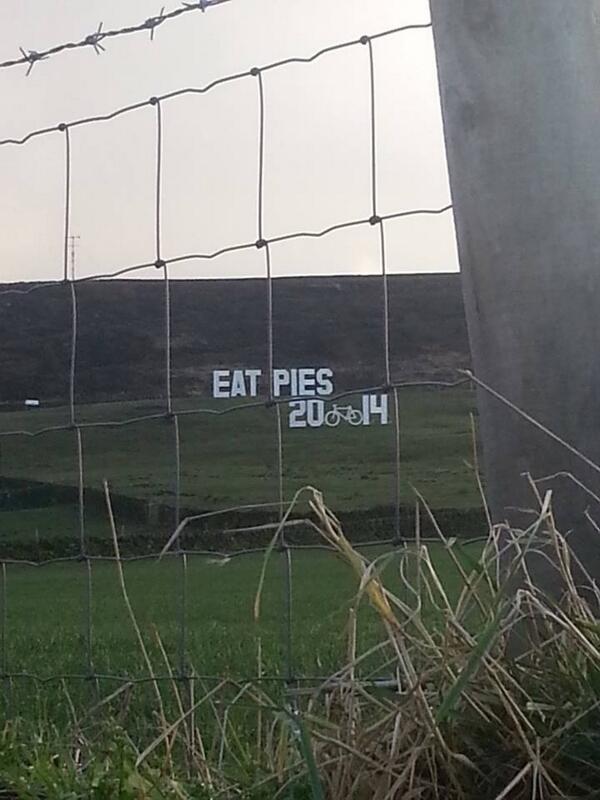 A Hollywood-style sign welcoming le Tour has stood on a hillside near Oxenhope, West Yorkshire since last year.
But the Yorkshire-friendly "Eat Pies" element is new and has baffled some local residents.