Opponents of UKIP are sending hundreds of items, including bricks, to the party's Freepost address in the hope of running up a massive postal bill for the party.
The Royal Mail service enables any member of the public to send anything to an organisation with a Freepost address, with the recipient picking up the bill.
When a similar protest hit Nottinghamshire Lib Dems the police said it was not a crime to send bricks to a Freepost address.
3.
Admittedly, some people are taking it a bit far.
4.
While others are personalising their envelopes.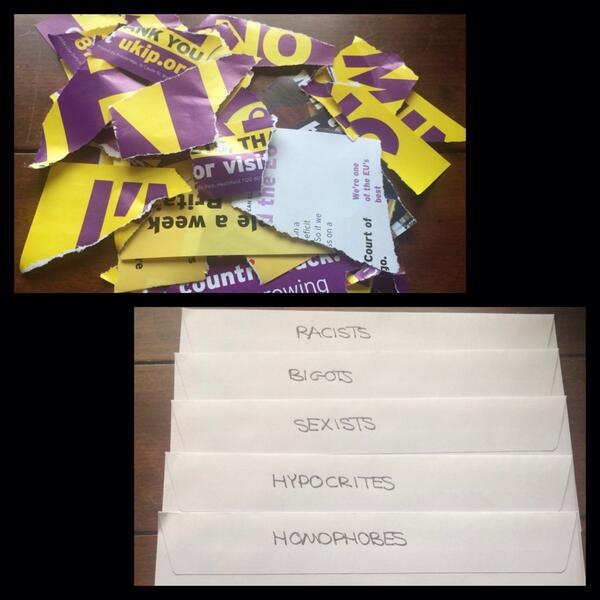 5.
And others are including some light reading in their package.
10.
Some people are using UKIP's freepost address as a way of clearing out their house.