I Keep Getting Mistaken For The Mayor Of Ottawa On Twitter
He's Jim Watson, I'm Jim Waterson, and someone on Twitter is angry about a Canadian bus stop.
My name is Jim Waterson. I'm the person on the left. I write about UK politics for BuzzFeed News. The man on the right is Jim Watson, the mayor of Ottawa, Canada's capital city.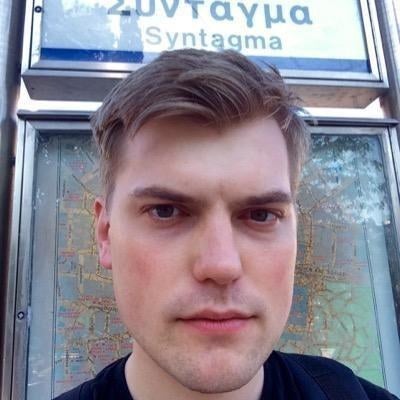 Sometimes I forward complaints to Jim Watson, in the hope he'll somehow save me from angry Ottawans.
Sadly, he's never actually responded to any of the issues raised. It's almost like he's got better things to do, such as running a major world capital.
But in the name of campaigning journalism on behalf of fat-fingered Canadian internet users everywhere, I decided to give him a call in order to sort out his constituents' complaints.
Luckily, Watson agreed to take the time to have a chat with someone who knows absolutely nothing about Ottawa or Canada.
So, Mayor Watson, what's going on with...
1. This man who got really angry at me about a bus stop.
2. Some man called "Denis Coderre" who tweeted at me about a flag, according to Google Translate.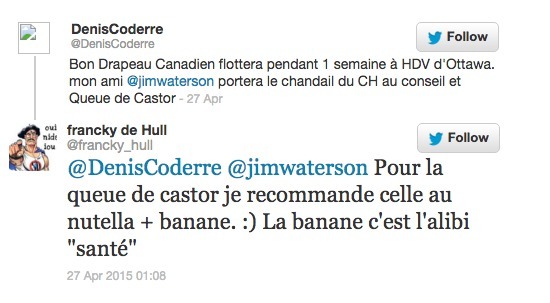 3. This man who seems to raise a serious campaigning issue about banning corporate donations in local government.
4. This total catastrophe with terrible snow covering Ottawa, prompting someone to start DM'ing me pictures in the middle of the night UK time.
Anyway, many thanks, Jim Watson. I now know more about Ottawan politics than I ever thought possible.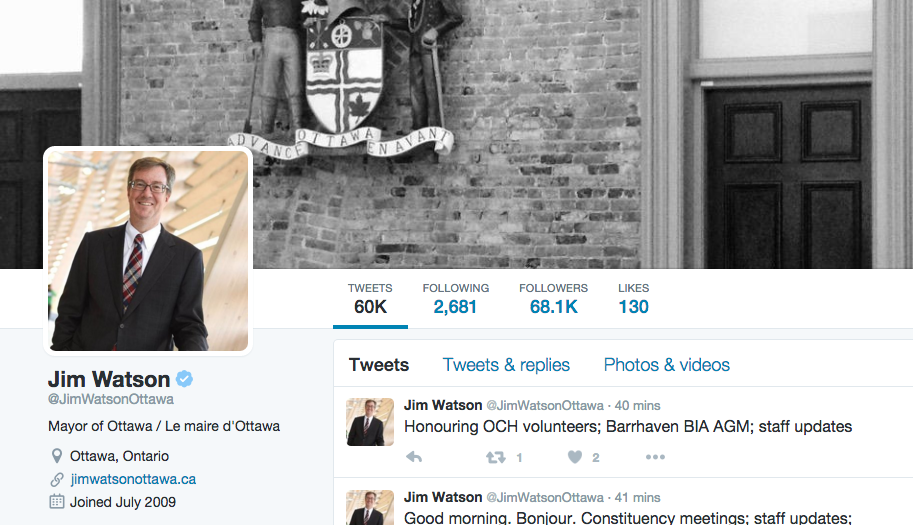 We've reached an agreement to keep sending each other misdirected tweets and he's suggested I head to Ottawa for Canada's 150th anniversary next year.
And if the tweets don't stop, then I'll just blame Canada.