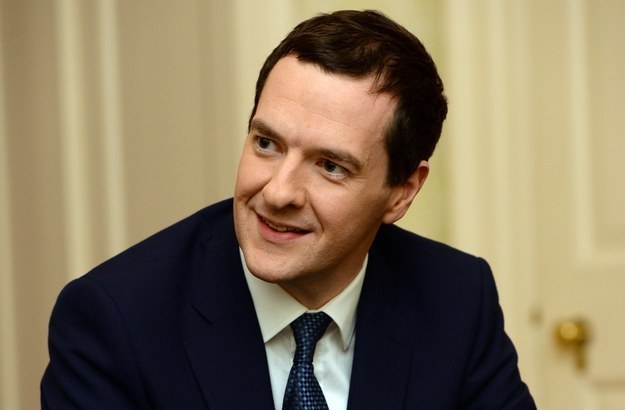 What We Know So Far
George Osborne is expected to miss his deficit reduction targets.
It's the last major political event of this government.
Roadbuilding, flood defences, and other targeted spending measures will be allocated ahead of the general election.
Updates
Osborne says he will be cutting stamp duty for 98% of people from midnight tonight.
Sales over 937k will be hit with higher taxes, so it may well be a late night for estate agents pushing through deals before the end of the day.
This is being seen as an attempt to tackle Ed Miliband's "mansion tax" policy, and is the big surprise announcement from the Autumn Statement.
A vague reference to White Van Man as Osborne turns to tax.
He says the basic rate income tax allowance will rise to £10,600 next year. "We on this side do not sneer at people who want to work hard and get on," he says.
Financial Times reporter @kadhimshubber is providing some interesting analysis of the Autumn Statement.
Osborne says student loans of up to £10k will be available to "all young people doing postgraduate degrees".
He lists a range of other education and science measures as well, like committing money to the exploration of Mars. He jokes at the expense of Labour: "We've often glanced at the red planet and wondered if there's any intelligent life there."
An interestingly specific measure has been announced: Osborne says there will be a tax break for orchestras.
If you're playing an Autumn Statement drinking game, drink up because Osborne just said "we're all in this together".
He says the richest 20% of taxpayers will pay more tax than the remaining 80%.
The Google tax announcement.
Osborne announced that multinational companies such as Google, Apple, and Amazon who "artificially" transfer profits outside the UK will have a 25% tax placed upon them.
This new tax, called the diverted profits tax, will raise £1 billion over five years, according to the chancellor.
The tax was announced at the Conservative party conference.
Osborne says he's going to target tax avoidance.
He says at least another £5bn will be brought into the Treasury by a renewed focus on on tax avoidance and evasion.
The deficit will go down.
The chancellor said that the "long-term economy plan is on course" because although the deficit is still higher than predicted, forecasted figures show that the deficit will continue to fall at a faster rate every year from 2015.
But public sector net borrowing hasn't quite gone down to £40bn, as announced in 2010.
Feeling confused?
Don't worry, so is the Sky News political editor.
Borrowing.
Osborne says borrowing is lower than expected this year, but that's because the OBR has changed its methodology. Borrowing is forecast to be £91.3 billion this year, but was originally forecast to be £97.5 billion.
He adds that by 2019–2020, there will be a surplus of £23 billion.
Employment.
Osborne claims "1,000 new jobs have been created every day the coalition government has been in power".
George Osborne has announced that UK's economic growth prediction has been upgraded to 3% in 2014.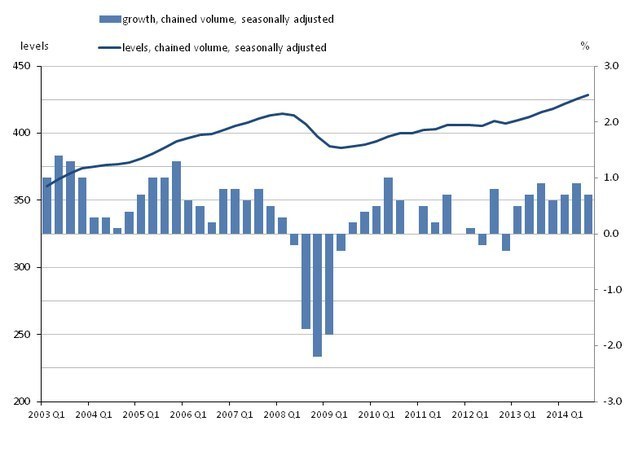 Osborne has committed to the creation of a "northern powerhouse", whatever that means...
And we're off...
Osborne's tone is positive, saying there is "higher growth, lower unemployment, and a deficit which is half of what we inherited". However, he reminds parliament that "there is much more to do".
Prime Minister's Questions isn't quite over yet, but the man of the moment is keen to get going.
A few hints
David Cameron dropped a couple of hints about the Autumn Statement during Prime Minister's Questions, raising suspicions that it might be more positive for the government than expected. He said that when Ed Miliband hears the statement, he will "will look as awkward as when he ate that bacon sandwich".
Aside from the detail, it's generally agreed that holding an Autumn Statement in December is just wrong.
---
The Autumn Statement is the last big political event of this parliament.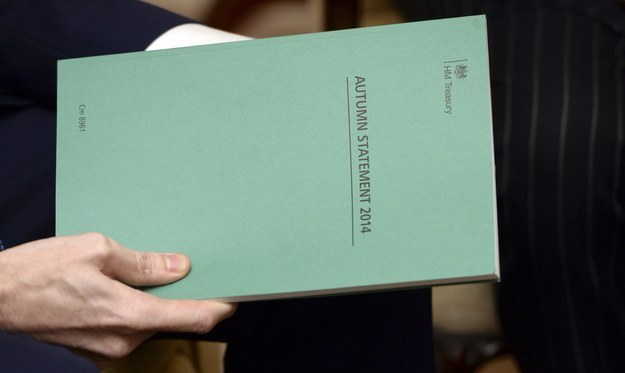 The Autumn Statement is a mini-budget delivered, confusingly, in December. It's also George Osborne's last proper chance to allocate spending before May's general election, hand out investment to key marginal constituencies, and change policy.
Essentially, after today and this speech we're all set for the general election.
We already know there's going to be £2 billion of extra money for the NHS and there is more detail on where money for roadbuilding and flood defences will be allocated. But there's speculation that Osborne is holding back one big vote-winning surprise, possibly a big cut in stamp duty (the tax on buying a house).