Nick Clegg Is Making Eyes At Ed Balls By Tweeting "Ed Balls"
The Liberal Democrat leader likes a side order of lols with his coalition planning.
The Deputy Prime Minister just tweeted "Ed Balls".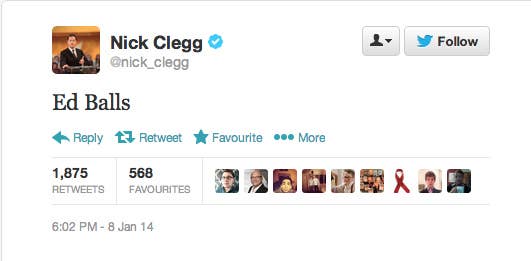 You remember – Ed Balls day? The Labour shadow chancellor who tweeted his own name by accident and became a meme?

Clegg extended the, er, Twitter olive branch of peace following an interview Ed Balls gave to the New Statesman.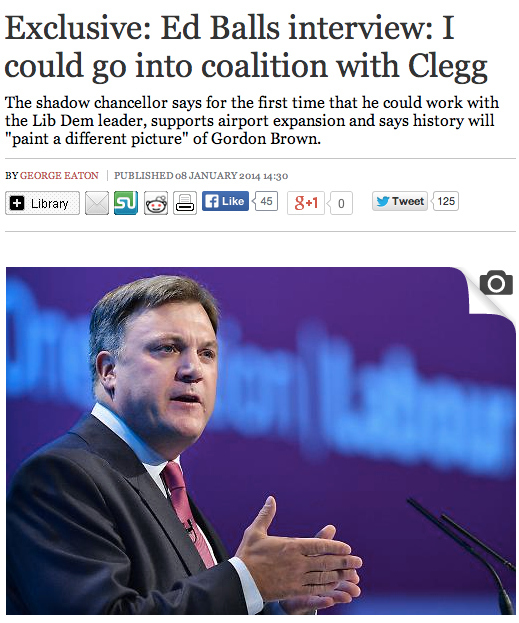 It's a little joke for Twitter after Ed Balls was nice about Nick in his interview today.
This is how coalition governments are planned in 2014.
UPDATE: This shows no signs of stopping anytime soon.