How British MPs Crawled On Hands And Knees To Escape Westminster Attack
"Suddenly, a police officer is standing right where we are, shouting, 'Get down, get down, get back!' We crawled, hands and knees, back to a safety position."
by
,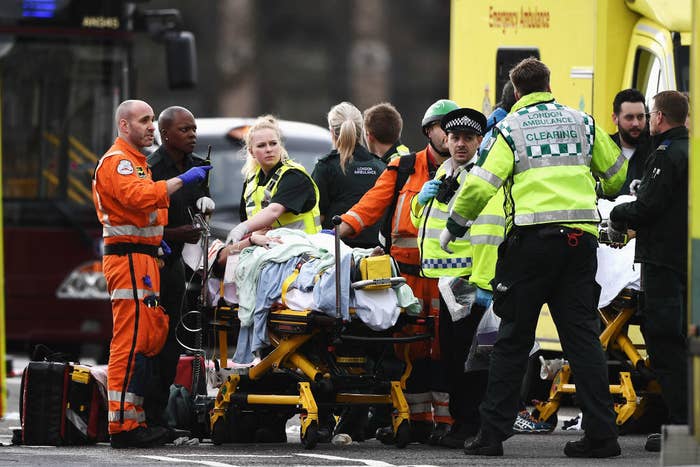 Grant Shapps was walking through from his office to a vote in the House of Commons, making small talk with a handful of fellow Conservative MPs, when he noticed something was amiss at the gates of parliament. At first he dismissed it as another protest and carried on walking.
Moments later, he was crawling on his hands and knees for safety, having just witnessed a terror attack.
"I could hear a kerfuffle going on, which is not unusual as there's often protests by the gates," the former minister told BuzzFeed News. "As I'm looking around I hear, 'BAM BAM BAM' – what sounded like four shots to me."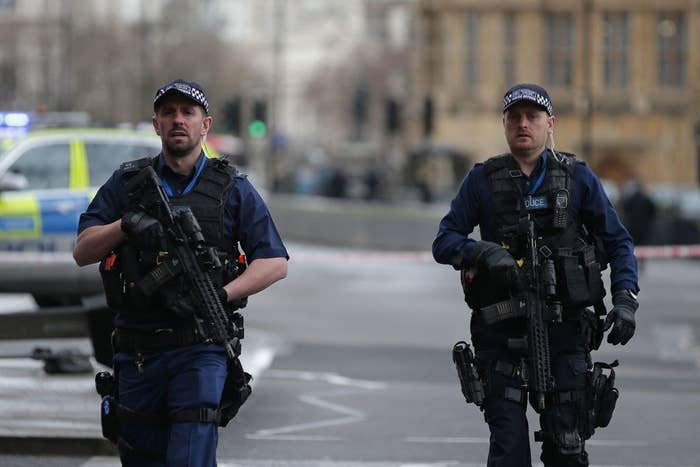 "Suddenly, a police officer is standing right where we are, shouting, 'Get down, get down, get back!' We crawled, hands and knees, back to a safety position."
The former minister was one of hundreds of MPs, parliamentary staff, and journalists who spent several hours in Westminster Abbey as police gathered statements. They began to trickle out of the abbey at around 8pm.
Shapps crawled to safety while watching armed police shoot the alleged attacker who had made it on to parliamentary territory, he said.
"Within moments they were standing there telling us to get out of the way, but in reality they were standing there themselves without knowing what else was happening. It was instantaneous," Shapps said. "I did some work when I was a minister in Mogadishu where you learn what happens when you come under attack, but I never imagined it could happen in Westminster."
As MPs were allowed to leave Westminster on Wednesday night, five hours after the attack took place, they described a chaotic scene in which initial panic gave way to admiration for the security services and their well-formulated plan for dealing with an attack.
At first there was confusion on the part of the House of Commons authorities, who were in the process of holding a vote. Shapps says that as one of the first people to witness the attack, he ran inside to reach the deputy speaker and inform him that the vote needed to be called off.
At first people attempted to direct him to the correct voting lobby before they realized what had happened.
One of those inside the chamber voting on a bill was Theresa May, the prime minister.
Andrew Bridgen MP was standing next to her in one of the voting lobbies when news of the attack broke. Within minutes, one of her security detail came up and quietly told her what was happening.
"She moved very quickly," he said.
Others took refuge elsewhere on the parliamentary estate.
Margot James, a business minister, said she was on her own in a room inside the palace when she heard police shouting outside the door. She mistakenly thought there was an assailant inside the building.
Former Labour MP Tom Levitt, who was visiting the House of Commons, said he found himself hiding with a group in the gilded 13th-century Chapel of of St Mary Undercroft, wondering whether the attack would get inside.
"People were running away from the man that they'd seen with a knife, so we took sanctuary in the crypt, 10 of us," he said.
Some of those who hid in the ancient church had witnessed the aftermath of the attack, and found themselves relying on their phones for snippets of info as to what was going on outside.
"All they saw was a man with knife and lots of people running and screaming," he said of the rest of the group. "That was enough to upset them."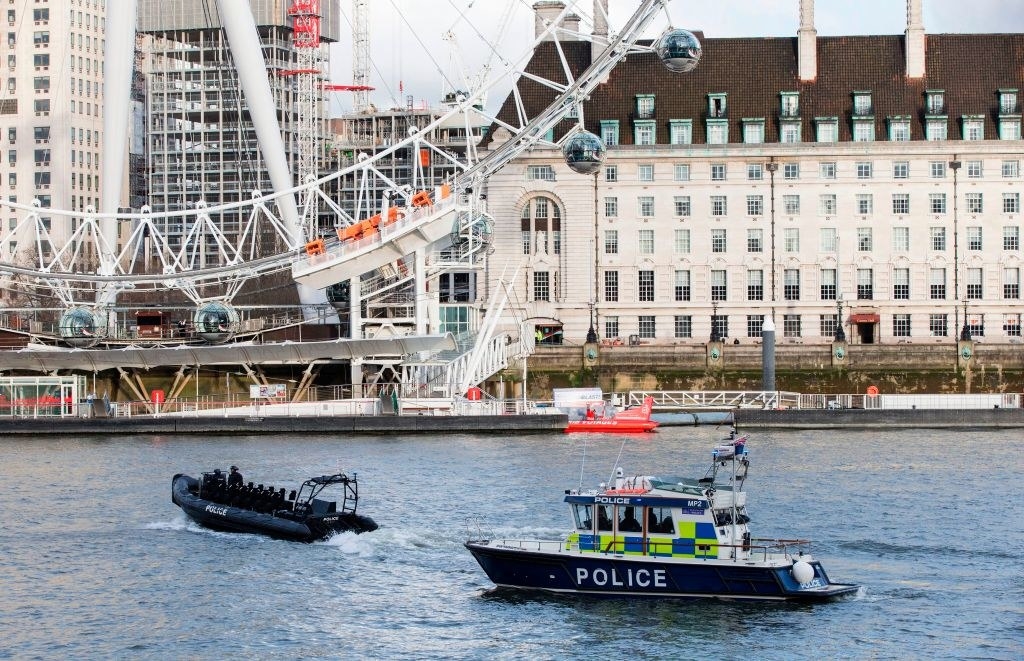 The parliamentary estate was swiftly put on lockdown, with staff told to stay in their offices and hundreds of MPs locked in the House of Commons chamber. Some walked up to the closed doors, baffled as to why they could not get in, before being ushered into nearby tea rooms or even the House of Commons library.
Stephen Timms, the Labour MP for East Ham in London, was in the library waiting to vote when he learned of the attack. Timms was stabbed at his constituency surgery in 2010. At one point during the incident, the local police liaison officer in his constituency rang to make sure he was okay.
Timms said he was reassured by the way the authorities handled the attack and that MPs around him had also remained calm. "We felt safe at all times," he said.
Eventually, most were led to Westminster Abbey, where the atmosphere was described as "calm", with police collecting witness statements.
Labour's Chris Bryant said most MPs were concerned about their own staff, from whom they had been separated all day.
But the real focus was on what had happened to the parliamentary police officers.
"We come in every day, we see them, we chat with them. We know their names and they know our names," Bryant said. "We're all worried about what's happened to them."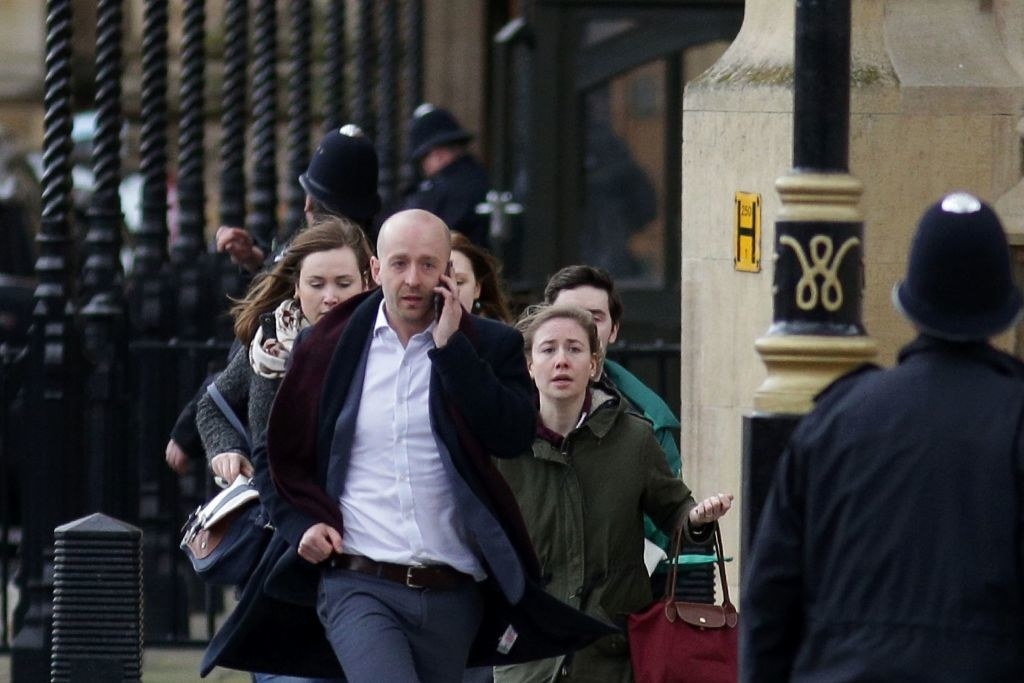 Barry Gardiner, a member of the shadow cabinet, said the security services "did the job they were there to do".
"They kept everyone calm, they kept everyone safe," he said. "The tragedy is that the police officer lost their life defending our parliament.
"Inside Westminster Abbey the atmosphere has been calm, with no one getting upset."
Bridgen said: "What's very important is that both houses will be functioning tomorrow."