Glasgow School of Art, one of Scotland's most iconic buildings, is on fire.
The fire broke out at around 12.30pm on Friday afternoon, hours before the deadline for students to submit their final work for their degree.
Flames were quickly shooting out of the windows of the building, which is Grade A listed and was completed in 1909.
The fire, which the BBC reported began when a projector exploded in the basement, quickly made its way to the top of the five storey building.
Firefighters rushed to the iconic central Glasgow in the hope of saving the building.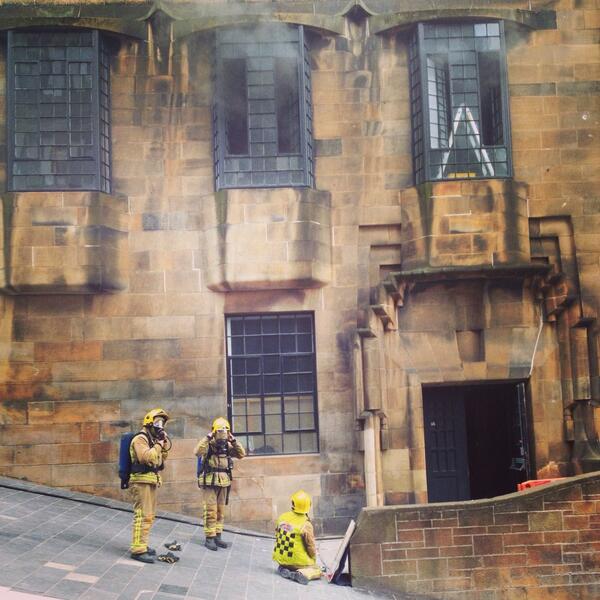 Students have been left in tears as the building goes up in flames with their work inside.
Alumni of the school include Alasdair Gray, Peter Capaldi and members of Franz Ferdinand, in addition to multiple Turner Prize winning artists.
Flames are now pouring out of the building's windows.