Andrew Adonis Gets On The Buses In The Battle To Be Mayor Of London
The former Labour cabinet minister considers emerging from the shadows and mounting an election campaign.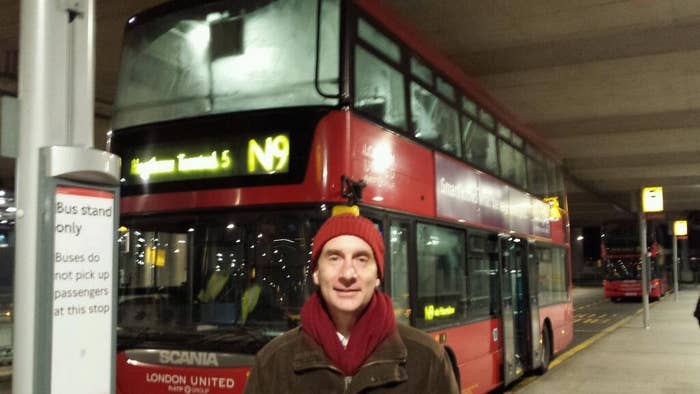 If you were slumped on a night bus heading down London's Shoreditch High Street at 2 a.m. this morning then you might have had the unusual experience of being approached by a middle-aged politician to talk about the capital's transport network.
While the passengers seemed happy enough to chat, few seemed to recognise Andrew Adonis, the former Labour cabinet minister who was on the final night of an unusual five-day fact-finding mission into the state of the capital's bus network.
Their lack of recognition could be a problem for Adonis, because he is weighing up a bid to be Mayor of London when Boris Johnson's term ends in 2016. Not that you'll get him to admit it.
"I'm really interested in getting an agenda for the next Mayor, whoever that Mayor is," the 50-year-old told BuzzFeed when pressed on the matter.
But his actions seem to be be those of someone who wants to be Mayor of London.
"They're certainly the actions of someone who wants a serious agenda for the Mayor of London," he replies. "It's too early to declare, it's still two years away. It's still too early to make decisions. But it's never too early to look at what needs to be done."
Adonis' reticence is in part because Labour is stuck in a phoney war over the Mayoralty. Neither him nor the other leading candidates for the party's nomination – Sadiq Khan, David Lammy, Theresa Jowell – have so far formally declared their interest in running for the position despite conducting round after round of interviews that would fit with such a campaign.
In short, there's a selection battle underway but there's no official contest, which suits some candidates, including Adonis, who stand a good chance of a top job in Westminster if Labour win the 2015 general election.
Still, Adonis sticks out from the other potential nominees. He's never served as an MP, his highest elected office was as a councillor in Oxford and he's not a household name. But he was responsible for some of the key policies of the New Labour years, pushing through wide-scale education reforms that broke the control of local authorities over education by introducing academy schools and bringing together the plans for High Speed 2.
"People know a lot of the things that I've done. But few of them know that I was the guy who did them," he admits "So most people have heard of High Speed 2 and a high proportion of Londoners are sending their kids to academies and go on about how radically improved the London education system is. That's quite a good place to start."
And he benefits from having one of the sharpest minds in the party: Adonis "is smart as fuck [and] makes me feel sad inside for being so dumb," one adviser to the Labour leadership told BuzzFeed.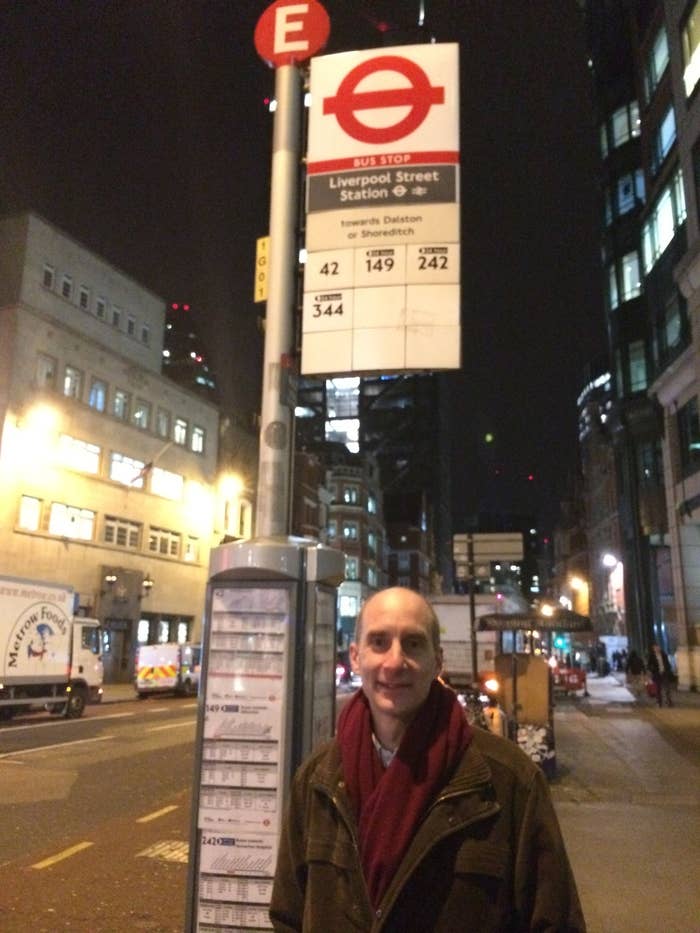 In 2005 Adonis was elevated to the peerage as Baron Adonis of Camden Town so he could jump straight into the government and set about implementing his proposed reforms.
"I wish I was in the House of Commons rather than the Lords," he insists. "I went to the Lords because of the rule that advisers have to resign when they become parliamentary candidates. I was working for Tony Blair right up until the 2005 election because I was doing the manifesto. If hadn't been for that I would have gone for a seat."
But won't some Londoners be put off by his title, even if it was mainly awarded for reasons of political expediency?
"Yes, I can't hide that. On the other hand, what people want is politicians who have something credible to say about how to make things better. I behave as if I was a politician with a constituency."
But translating this commitment into votes is quite a different thing. The bus tour is a case in point: an idiosyncratic exercise carried out with military-precision planning but not something that is likely to sway the electorate. Still, Adonis is putting in the hours and wants to come up with genuine solutions – it's hard to imagine Boris Johnson spending his weekday evenings checking out conditions on the N8 to Leytonstone.
Adonis instead seems likely to pitch himself as the infrastructure man, the sensible planner who will put in the hard work that will enable the capital to grow: "The big thing that needs to be done is to make London fit for 10 million people. We've got a population explosion going on with 100,000 extra Londoners a year."
"Boris has been a great salesman for London and he was brilliant with the Olympics. But he hasn't been the man with the plan to allow this city to cope with growth. Apart from implementing part of the legacy of Ken [Livingstone] many of the steps have backwards not forwards. He's cancelled a lot of the infrastructure that would have London able to deal with larger numbers."
"Less London will not mean more Liverpool and Newcastle, it'll mean more Shanghai and San Francisco. We need to nurture it and see it has the resources it needs to expand in a viable way."
And then he's off to see what life is like for workers on the early shift at Heathrow by taking a bus from Trafalgar Square to the airport.