The sketch began aboard a Titanic-esque ocean liner that was sinking.
Larry David played a wealthy passenger on the ship who did not believe in "women and children first."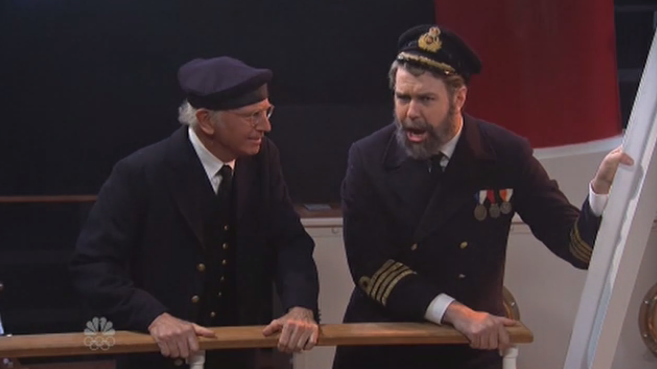 Just as David's character is pulling rank and pointing out how, thanks to his money, his life is more valuable, "Bernie Sanders Witski" showed up and said, "I'm am so sick of the 1% getting this preferential treatment."
"Sounds like socialism to me," David said. But Witski corrected him, saying there's a "yuuuuge" difference.
Finally, Witski mentioned his name, but says "we're going to change it when we get to America so it doesn't sound quite so Jewish." To which David replied, "Yeah, that'll trick 'em."
The sketch ultimately ended with the ship crashing into Liberty Island and everyone safely making it to America.