It started out innocently enough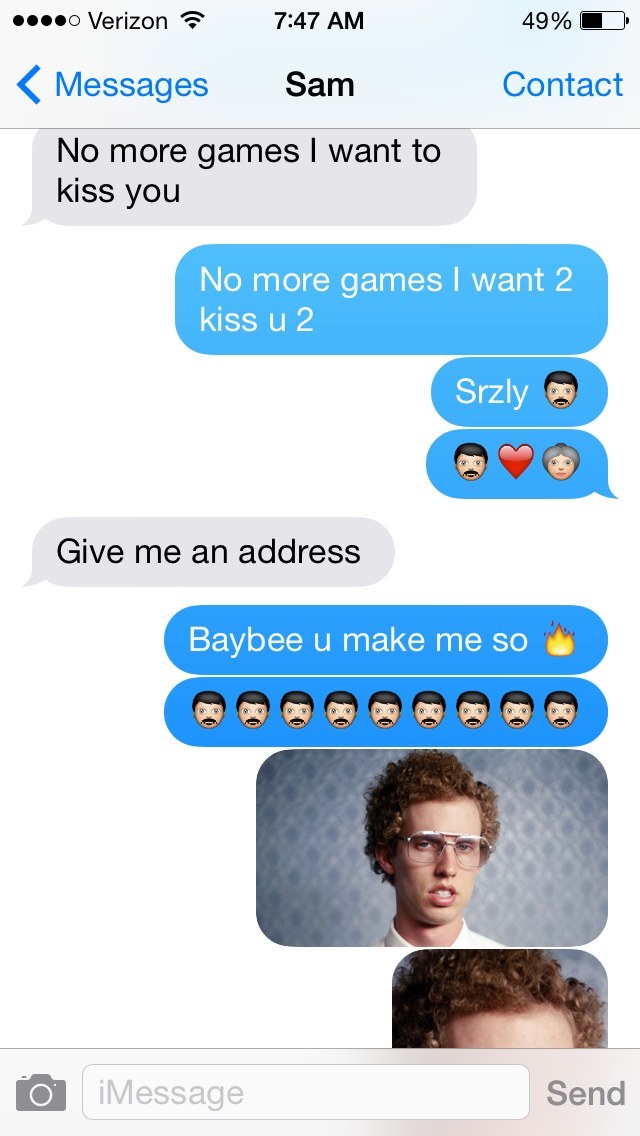 But then things start to get heated
Family is brought into the mix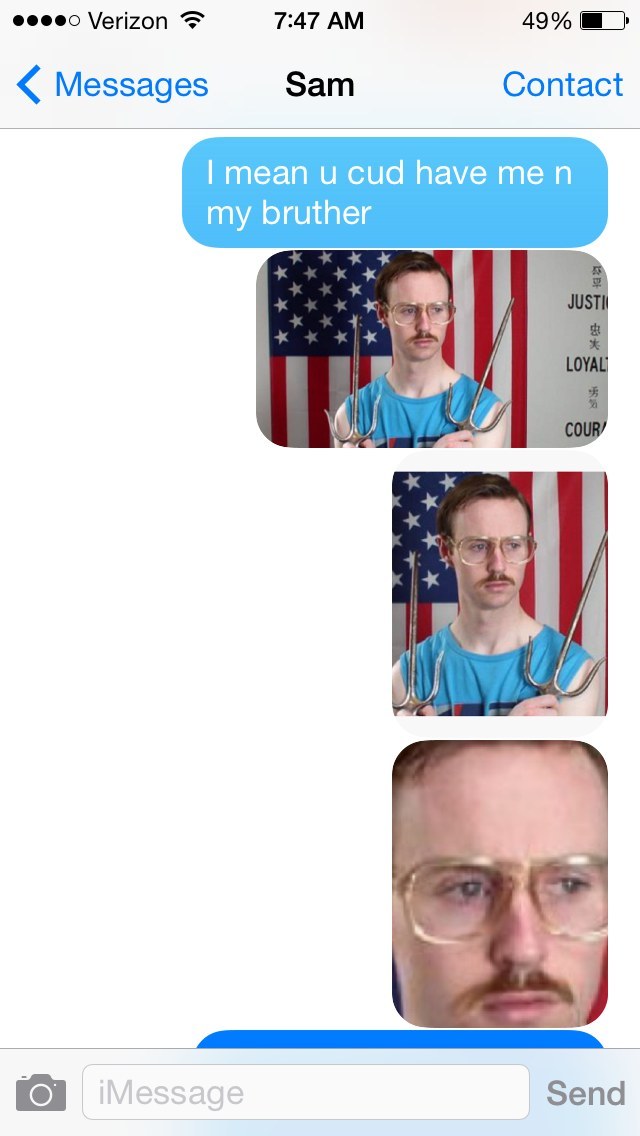 Including the creepiest of creepy uncles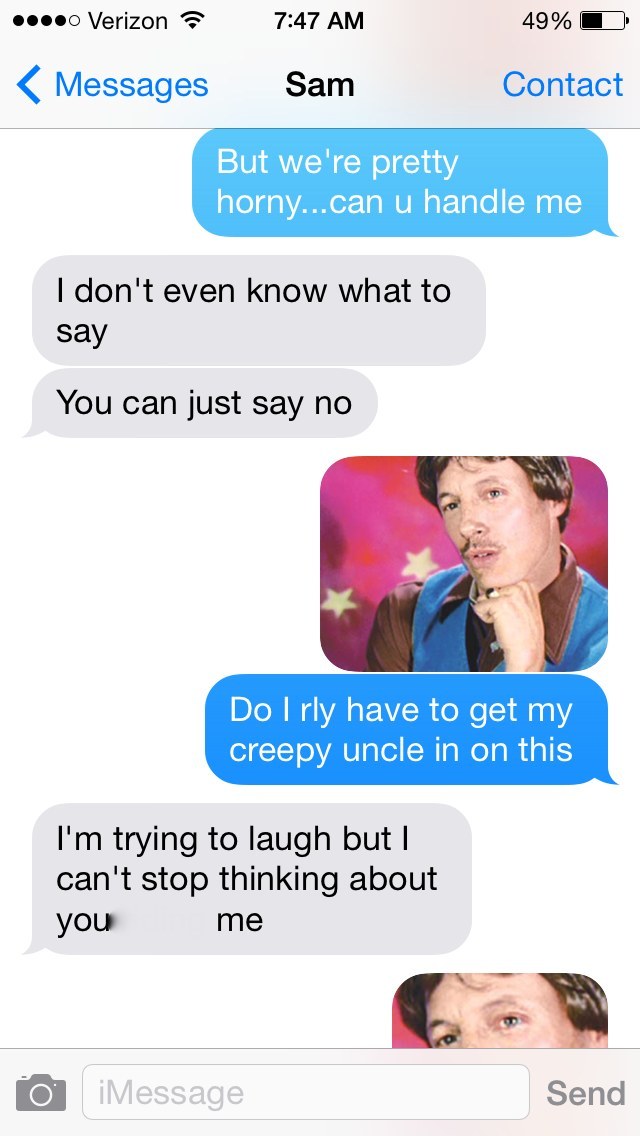 He's somehow still responding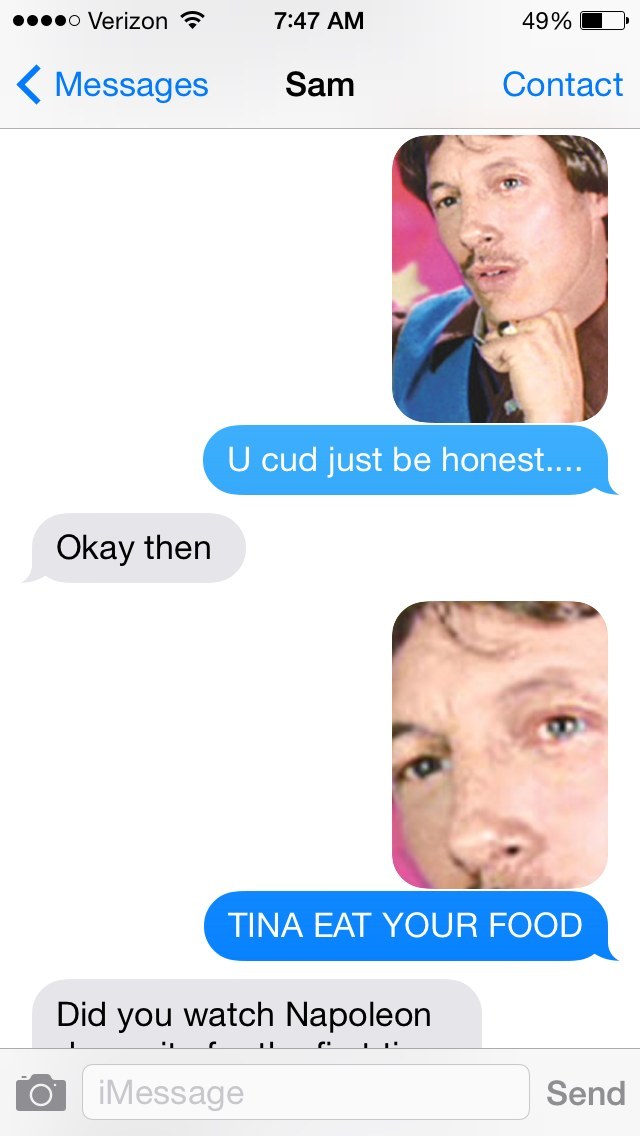 Tensions slowly rise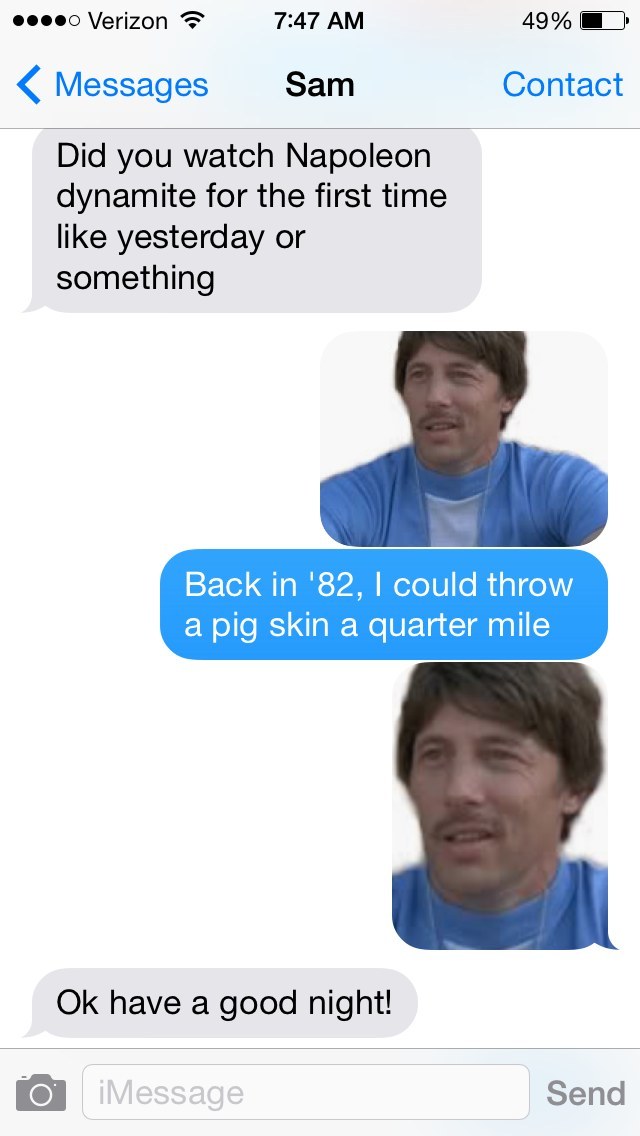 By this point, I was really enjoying the Napoleon Dynamite refresher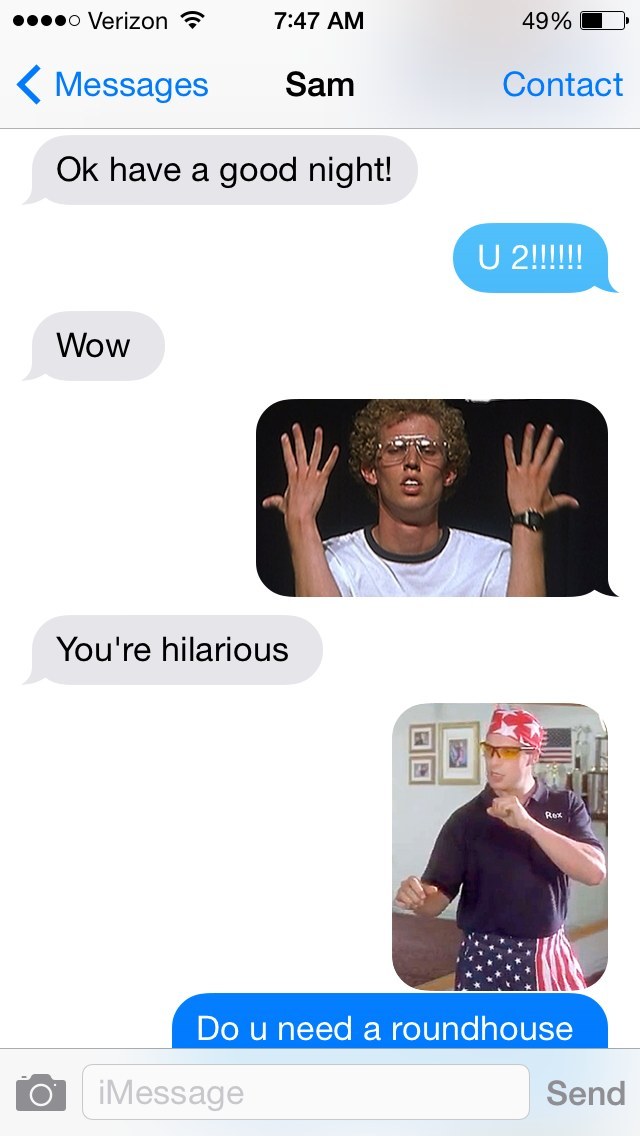 Much to the angst of my unlucky suitor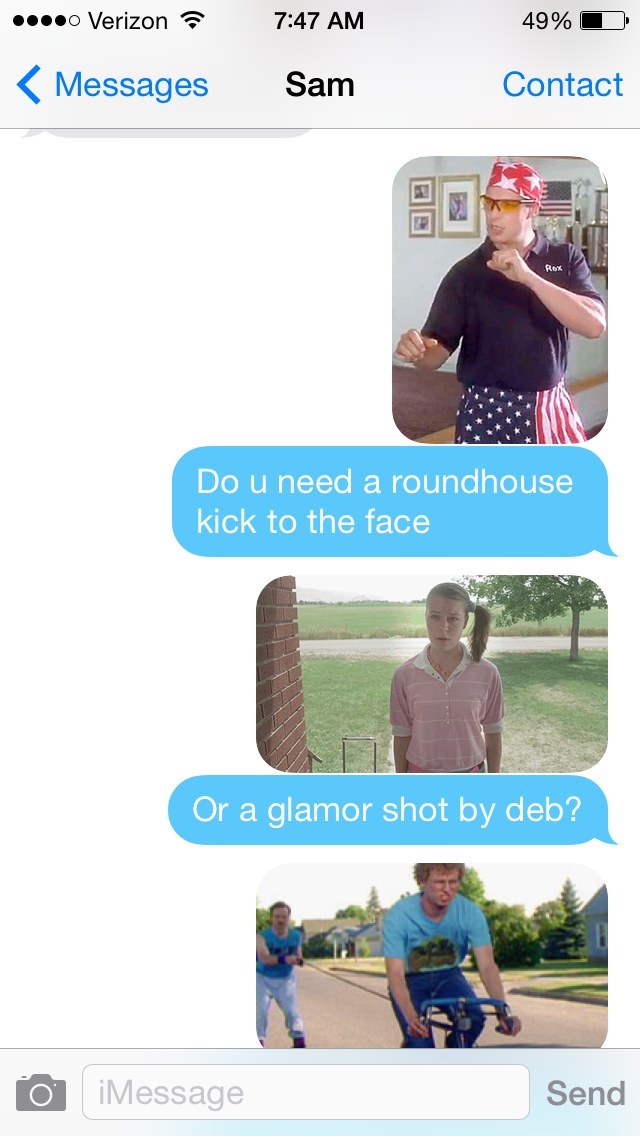 Then the threats begin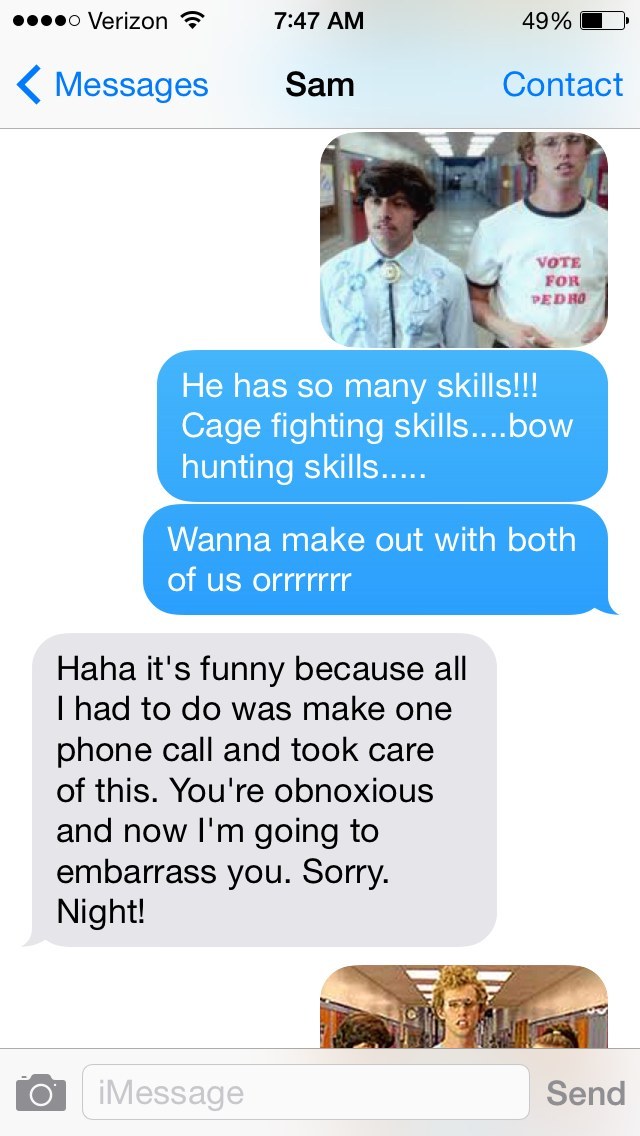 He whips out a Mean Girls-esque threat next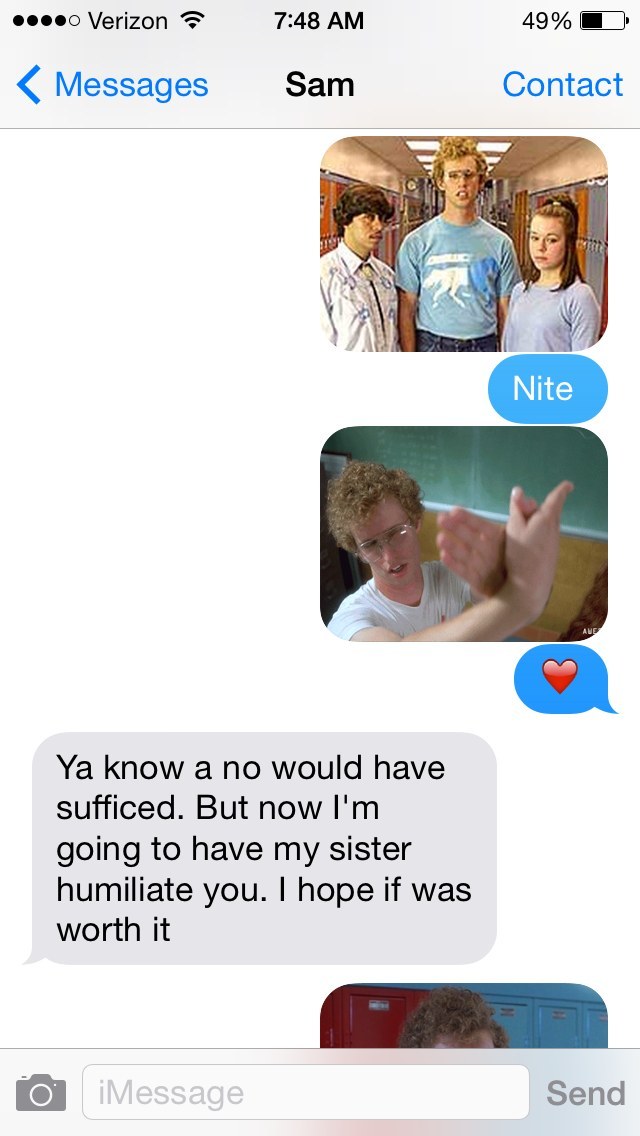 So I counter with two final classics...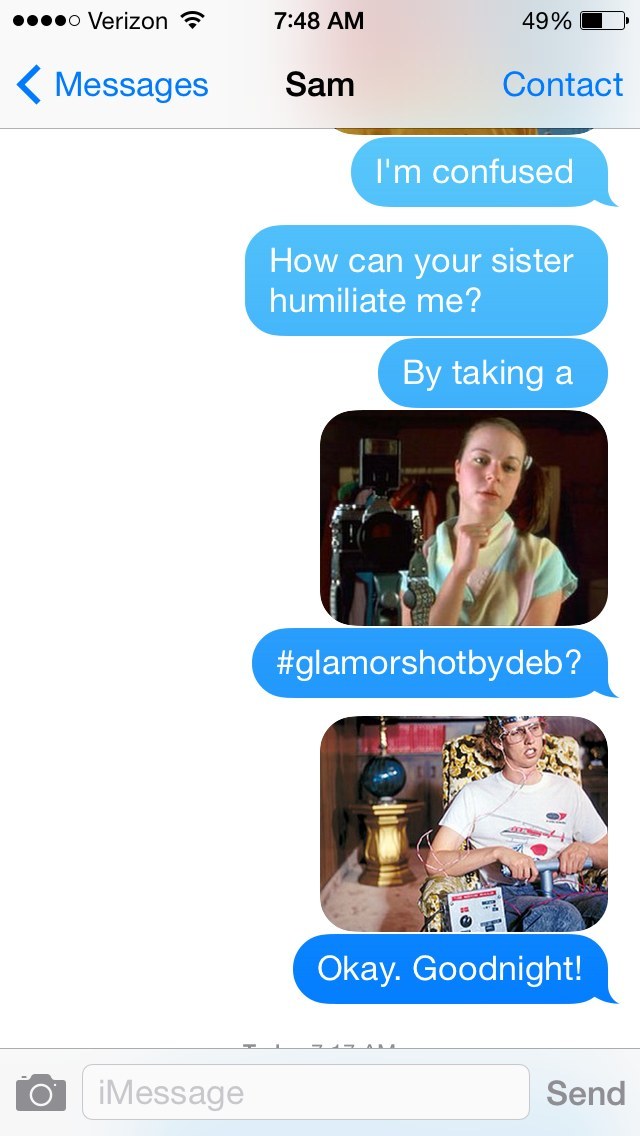 I awoke to a furious, cursing voicemail from my scorned suitor and decided it was time to finish this off and unleash my righteous disbelief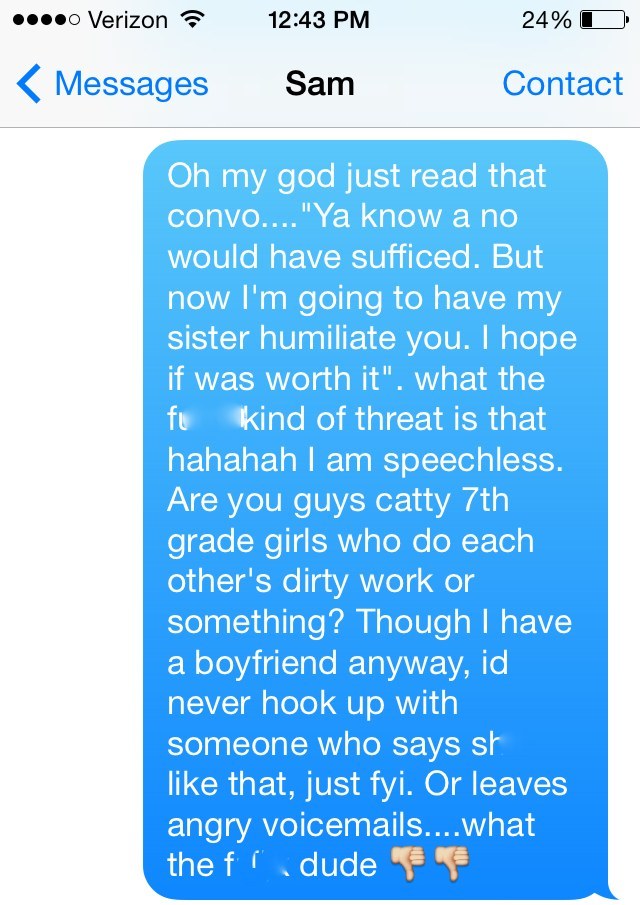 And Sam showed his true colors....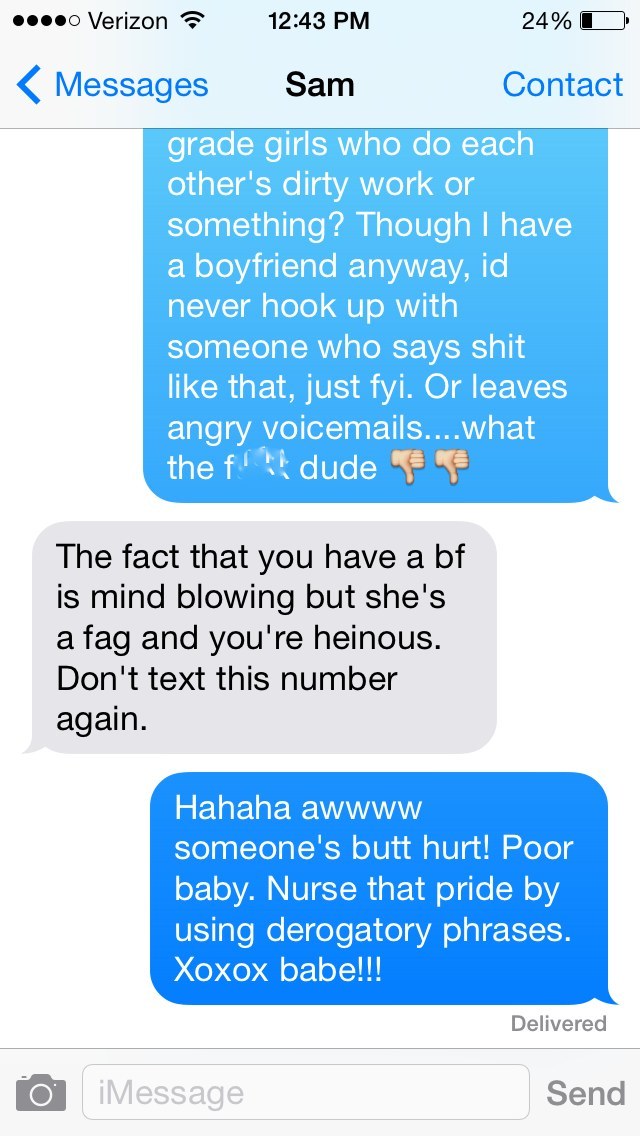 This post was created by a member of BuzzFeed Community, where anyone can post awesome lists and creations.
Learn more
or
post your buzz!