Plumper Pout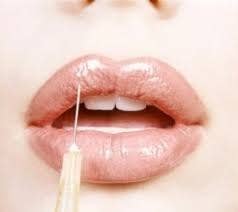 The millennials of this generation are by far the most "photogenic" era of individuals to ever exist- and why wouldn't they be, they have access to top notch editing tools to make every post perfect right there on their cell phones!
#Instafame right? What agency represents you-Instagram?
–But all jokes aside, this is the current status for millennials to get an edge on the competition in all facets of life. Hence, why their view on plastic surgery and cosmetic treatments, whether invasive or non-invasive, are so different from those of the past.
Major Media Influence
Angela, a fellow millennial and up and coming model, recently underwent lip injection enhancements, but this wasn't the first time. According to Angela, the first time she sought out a board-certified surgeon for her lips, she didn't get the experience or desired results she anticipated. "My experience was bad. I was referred by a friend who had awesome lips and went to this particular doctor," Angela said. "There was poor communication. The treatment felt rushed by the physician, there were no instructions for the recovery process or what to expect, and it was painful!" Angela even gave lip injections a second chance, but unfortunately, that resulted in a reaction to the injectable.
Before & Afters #Lips
Wondering Why Angela Continued Her Search?
For Generation Y, social media is a part of everyday culture, not just for fun and games, but for building brands- which attributed to part of Angela's motives. Of course, millennials feel pressure to keep up with their own filters. Instagram and other social platforms are constantly challenging reality in our efforts to gain "likes", followers or potentially get noticed by the "right" people. Major social media influencers like Kylie Jenner are heavily contributing to the "lip revolution" and cosmetic evolution that is currently trending amongst these maturing millennials. Angela is one of countless individuals who understands the value of her appearance and how her social media klout score may benefit for other aspects of her life.
Angelina Jolie, Marilyn Monroe, Eva Mendez, and Jennifer Garner all have one thing in common – they are most famous for their perfect lips. In some cases, it's their iconic pouts that made it possible for them to achieve the fame, fortune, and success that they have had.
Millennial Lips
Social Millennials
As millennials continue on their quest for achieving perfection, the right surgeon is what separates great work from a "botched" job!
It wasn't until Angela was introduced to Dr. Gordon Kaplan, a board-certified specialty surgeon, that she finally felt comfortable. Dr. Kaplan specializes in Breast Reconstruction, Head & Neck Reconstruction, Hand Surgery, and Aesthetic Surgery. "Dr. Kaplan was extremely thorough with educating me and his technique. He even made me look at myself in the mirror and question my motives and expectations for my desired appearance," said Angela.
Lip augmentation can be done in a variety of different ways, including collagen injections, surgical alterations, and solid lip implants. Thanks to the wide variety of different options, women and men who want a better pair of lips have a number of different ways to improve their visage. Some procedures are minimally invasive and semi-permanent. Others are permanent, and done under general anesthesia. Since there is such a wide variety of different treatments, it's often best for patients to know what they want before they go through with their lip augmentation plans.
As Angela evolves through her social media platforms, it is imperative she approaches her treatments cautiously.