Kristin and Zachary got married in April and wanted to include all the things they loved in their ceremony.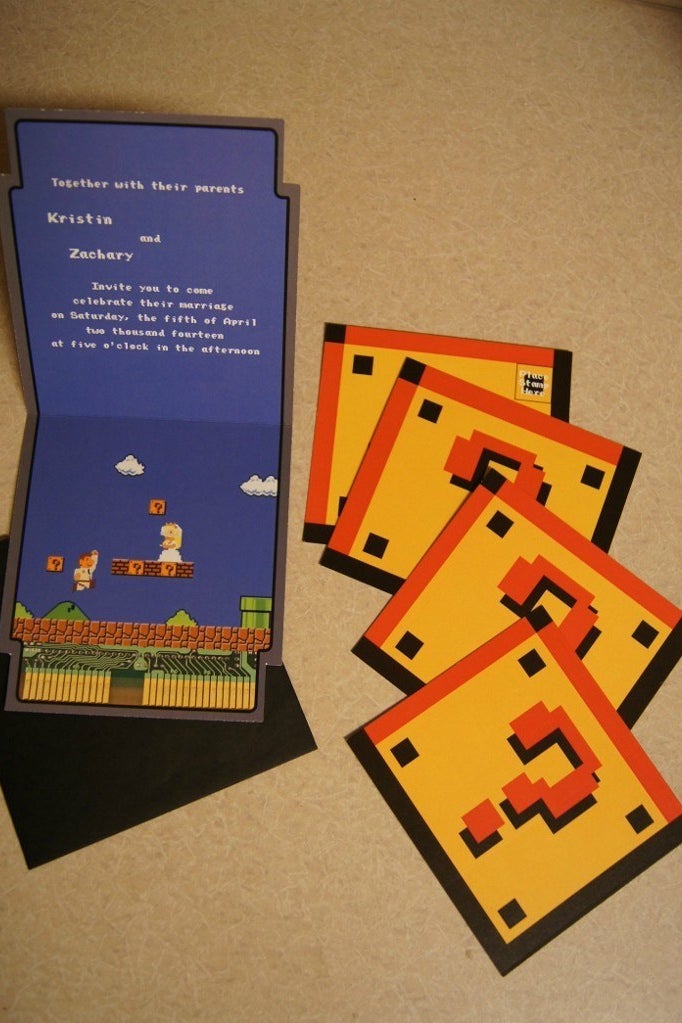 And that means a lot of awesome geek-ery.
The bride's shoes were Mass Effect-themed and the groom's were Doctor Who.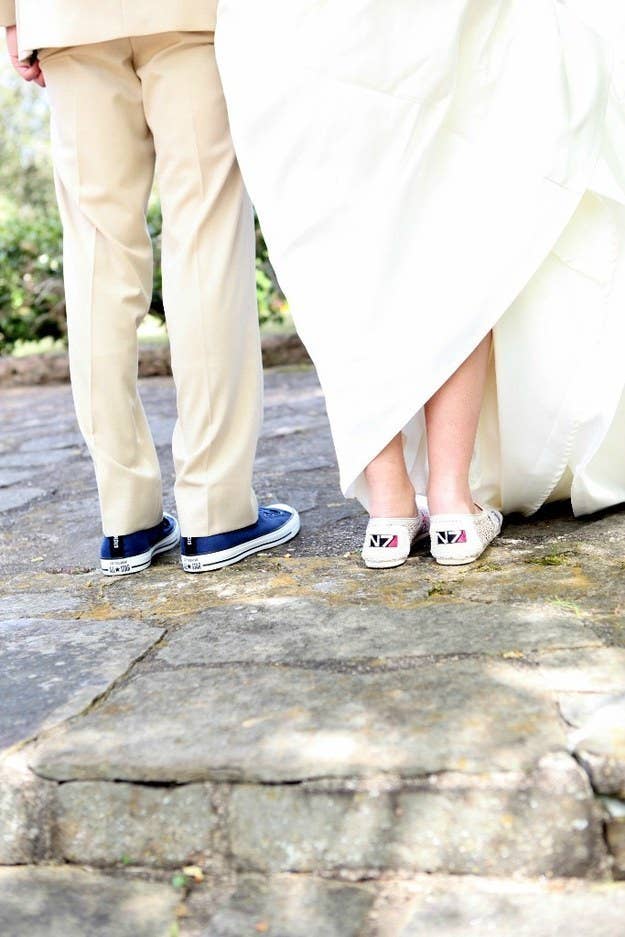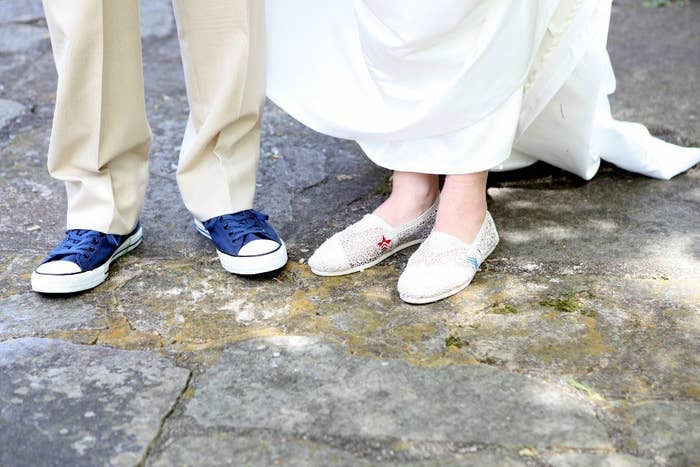 There was a Star Wars guest book.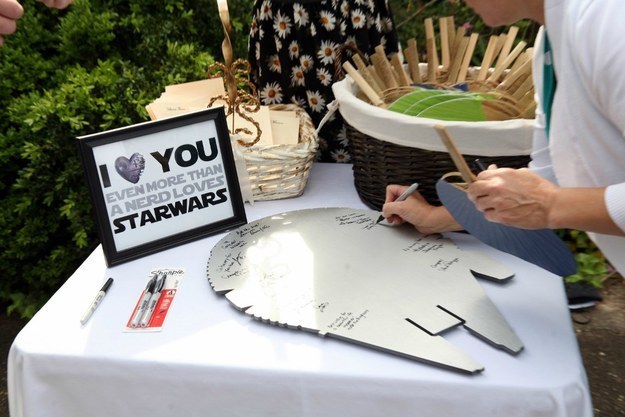 And they invited a ninja.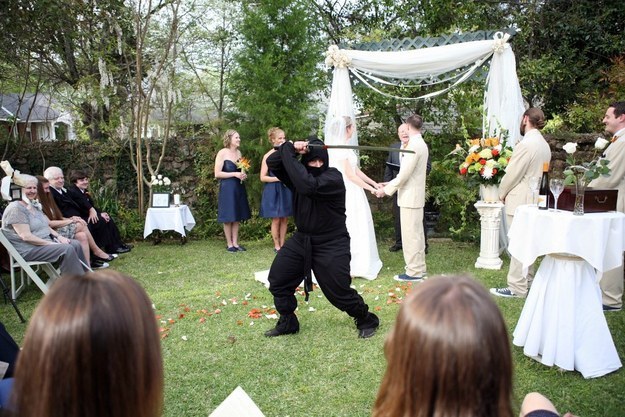 Which also made an appearance as their cake topper.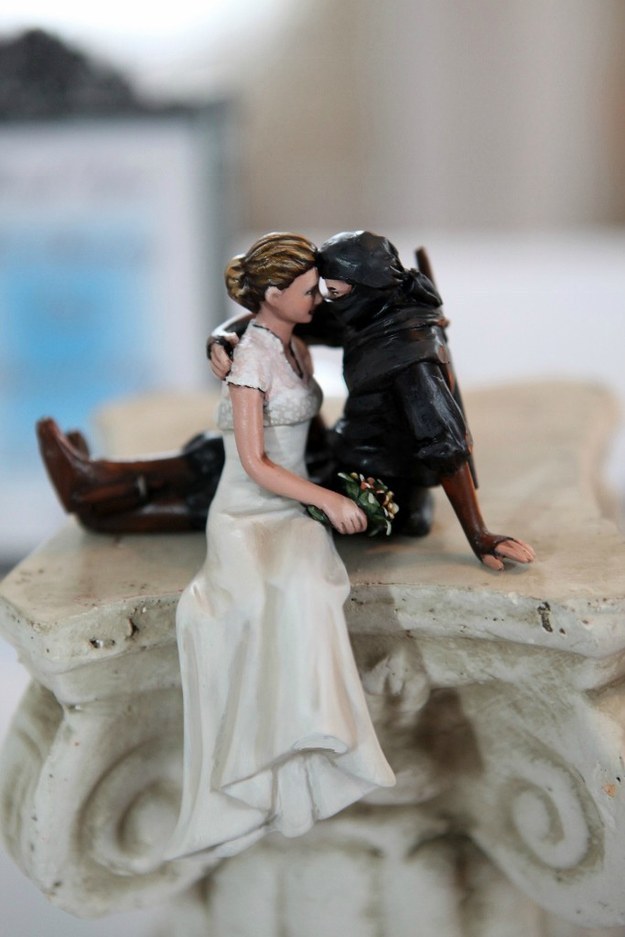 There was a Lego groom's cake.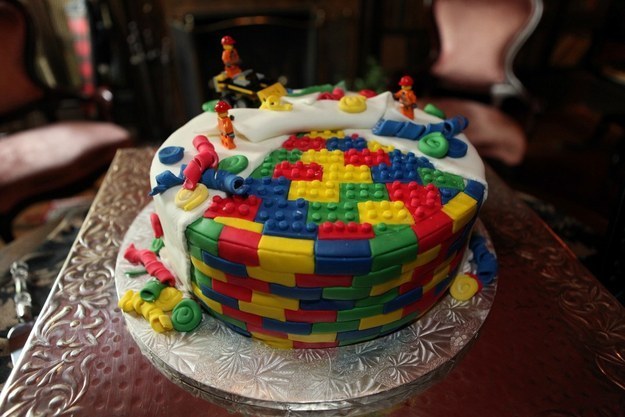 And a Time Lord seal on the wine ceremony box.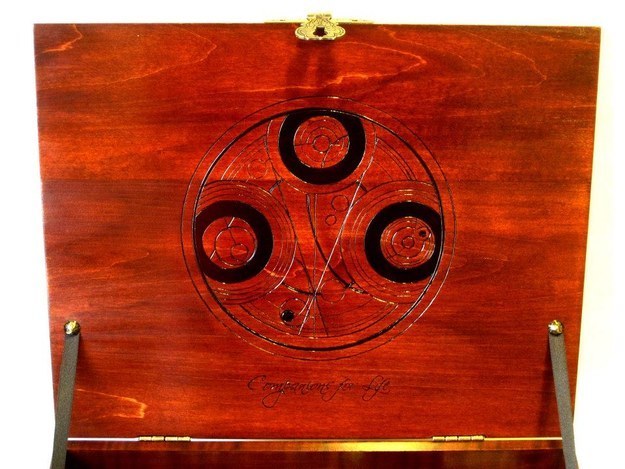 Cards went into this Tardis box.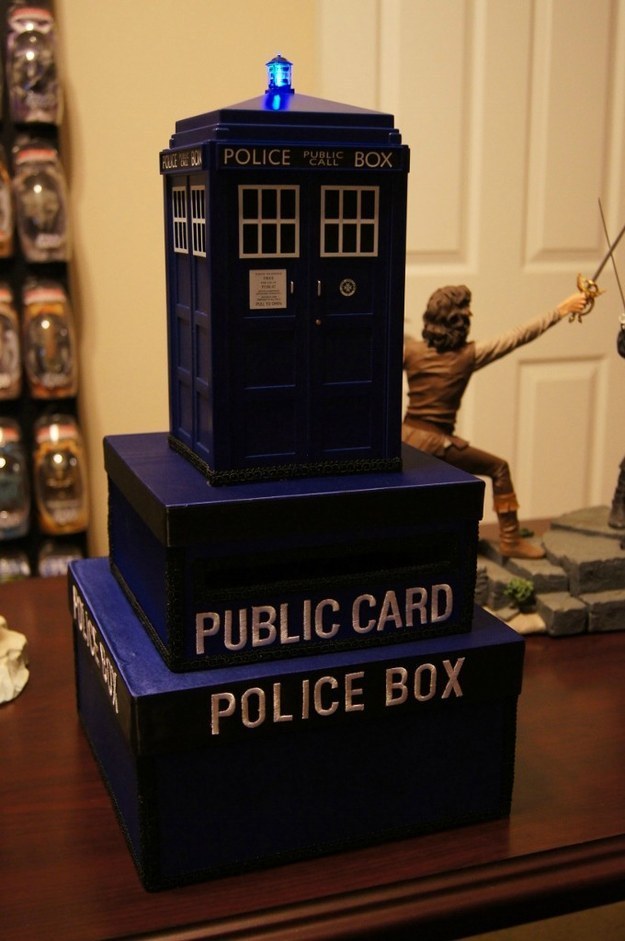 There was even a tribute to the Princess Bride.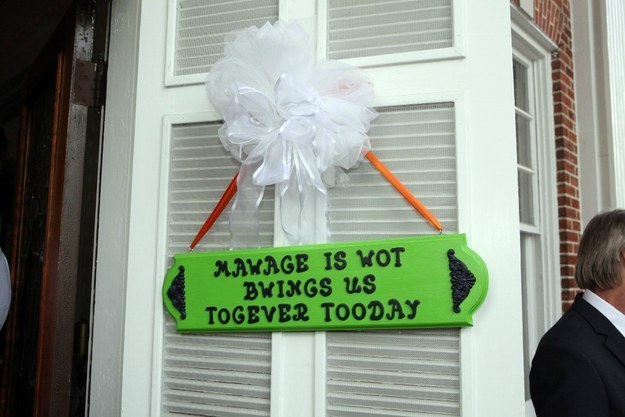 Butterbeer was the signature drink.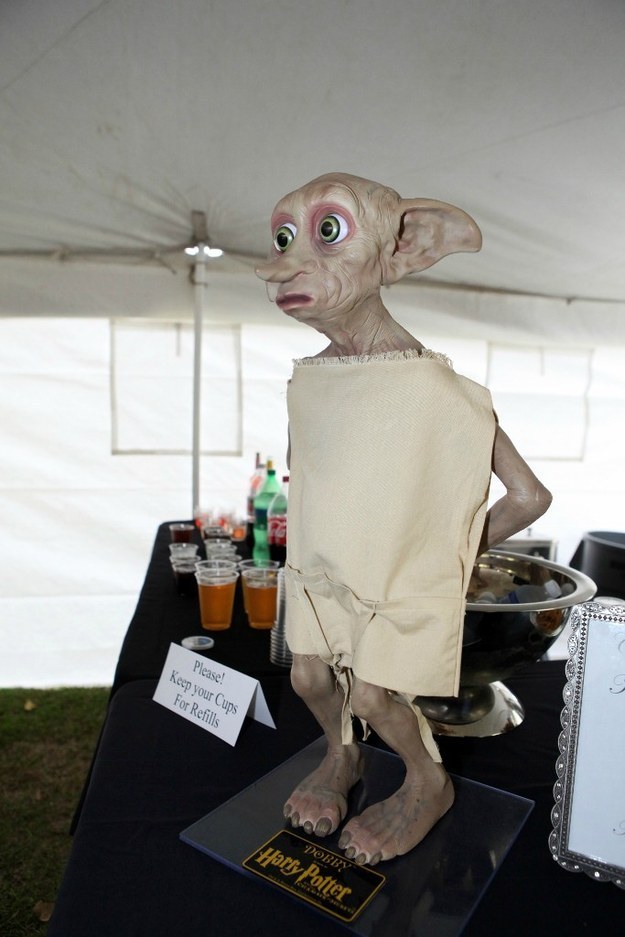 And Yoda was master of ceremonies.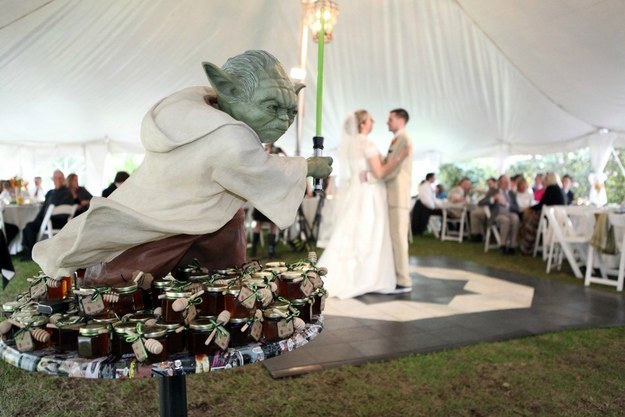 The favors of local honey even had a punny card.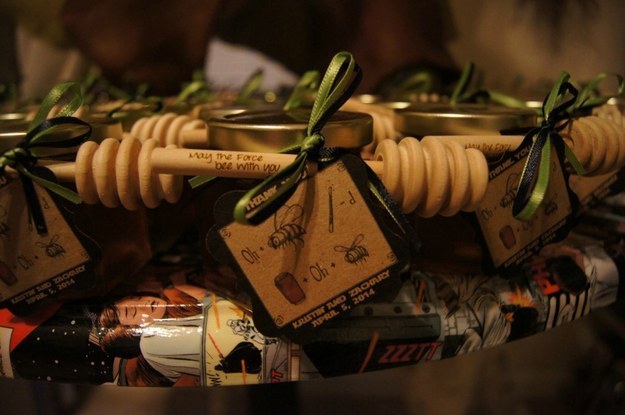 The tables had lego models of Goomba, Question Box, Luigi, and more.
And, of course, the getaway car: Star Wars Rebellion.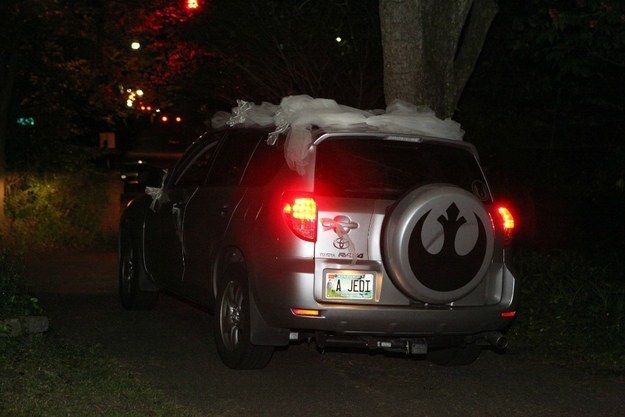 Congratulations, nerds!