First, let's look at some screenshots:
And OMG so much cream.
Who gave her a whisk saber?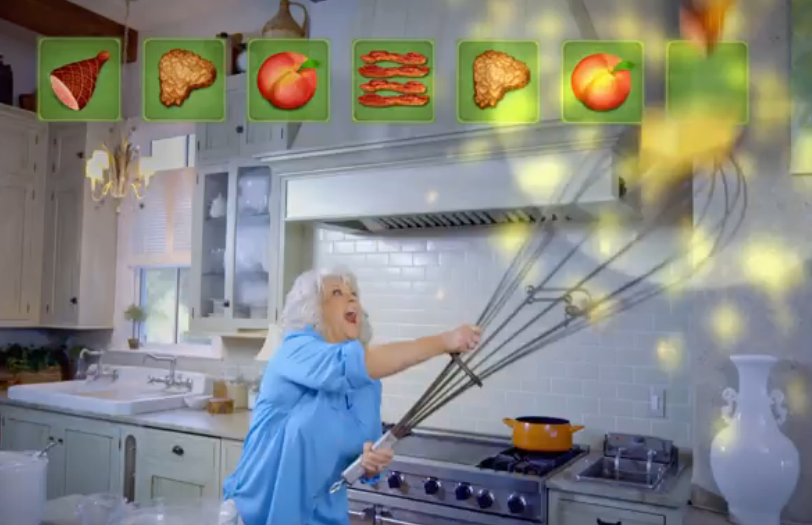 The eyes. So piercing. So large.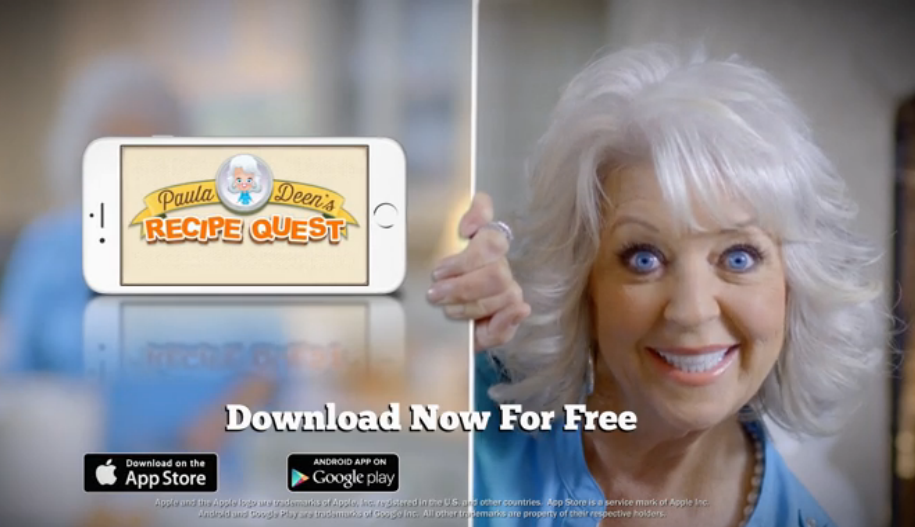 Now, let's look at Paula in motion:
When you whip an egg it turns into a ham??
Then she gets up on the damn table with a HUGE rolling pin.
And for a terrifying second, Paula interrupts a reflection of another Paula.
iTunes is unfortunately down, so we still don't know what the game is actually about. So for now, all we have is this haunting avatar: