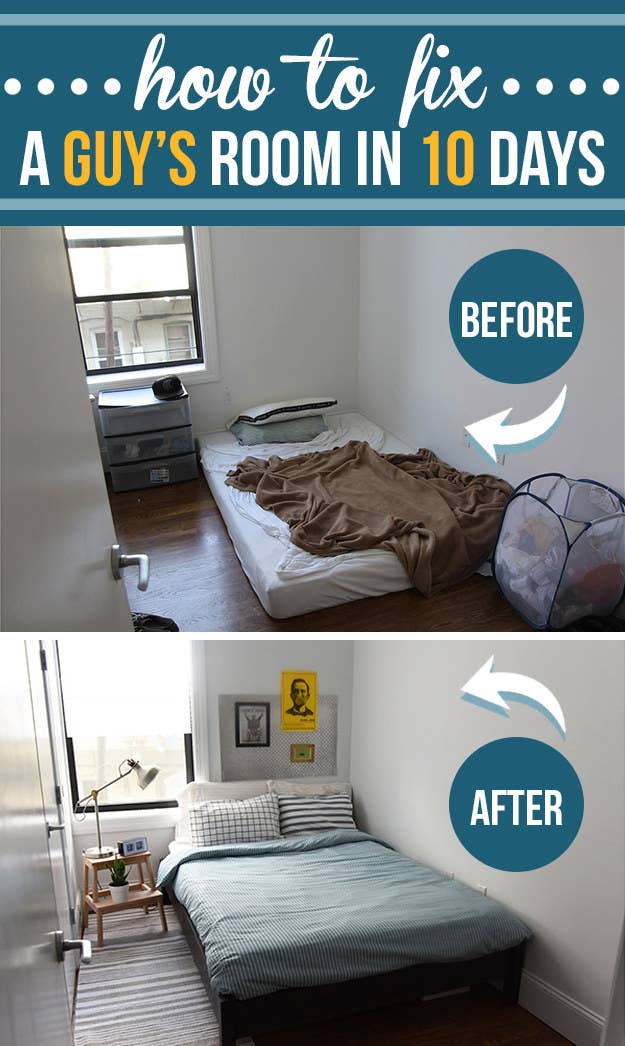 Austin is a very cool dude (and a reporter at BuzzFeed!), but he's moved around so much that his NYC apartment wasn't quite finished (or furnished at all!). So we decided to give him some help.
Before / After
The Problem: Austin didn't have any furniture or anything on the walls.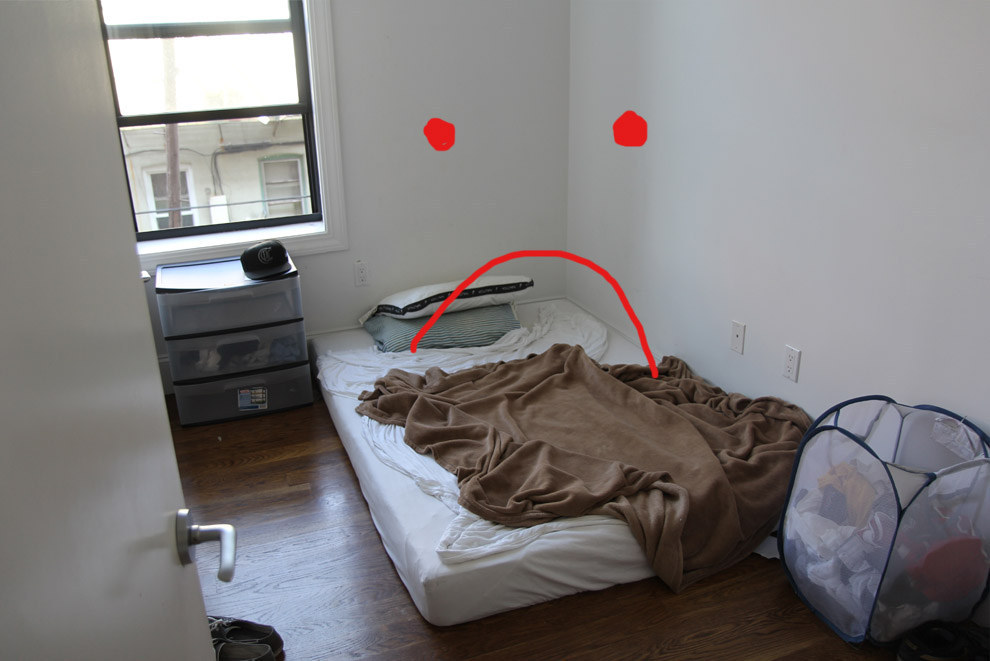 The Result: A colorful, functional space!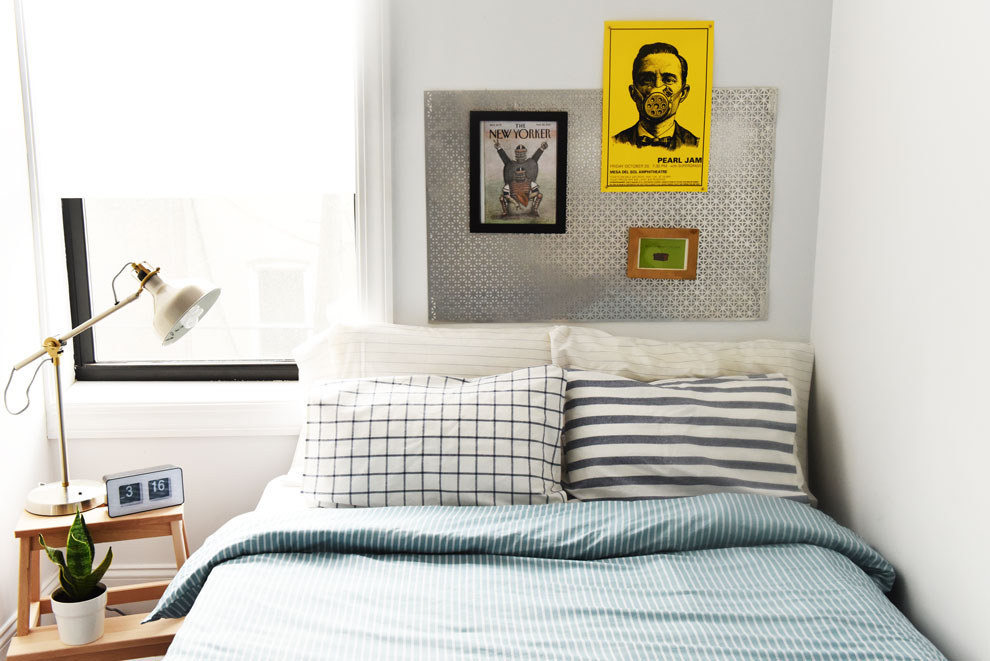 Instead of a nighstand, we used this awesome (and cheap) Ikea stool which tucked perfectly into the space.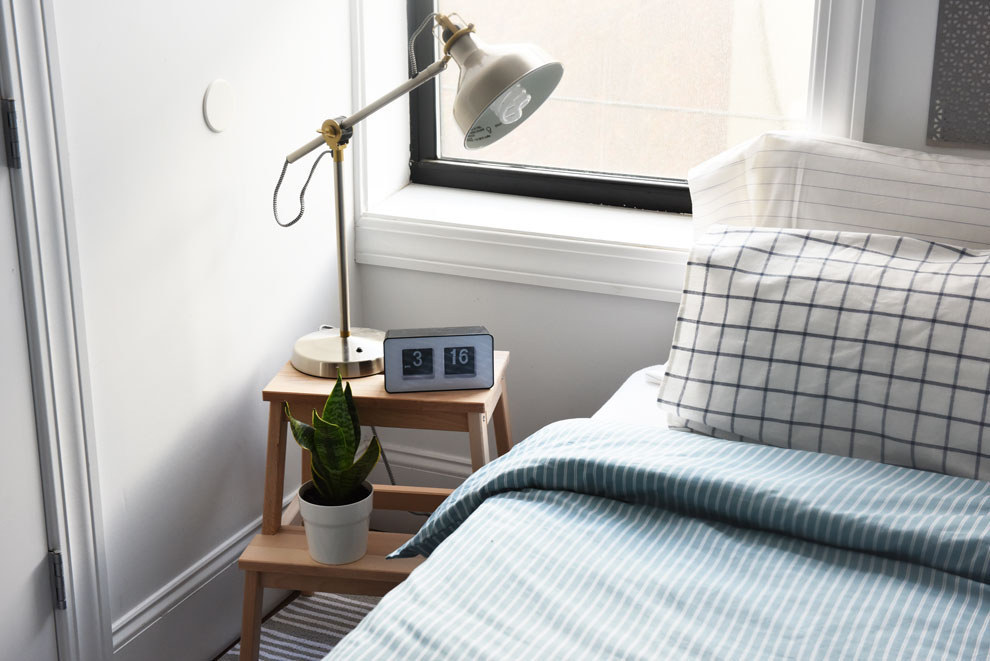 Since we didn't have the budget or space for a headboard, we used this perforated metal sheet from the hardware store.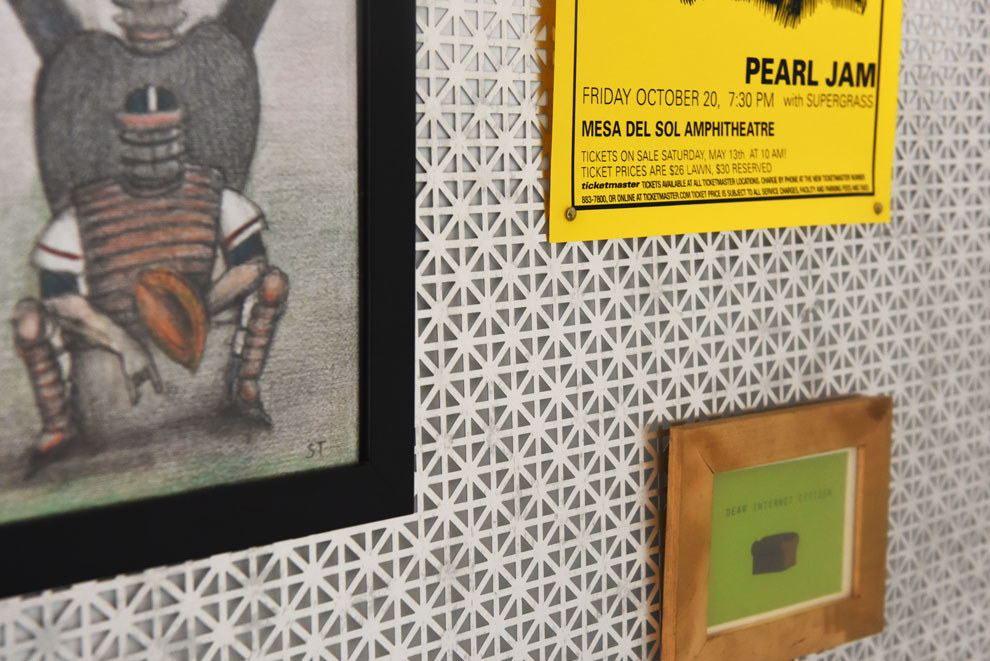 Do you know someone who needs a little room refresh? Is it you? Take our handy Home Style Quiz to see how to help.