Fashion designer Carrie Hammer's mission is to make stylish workwear for underserved professional women.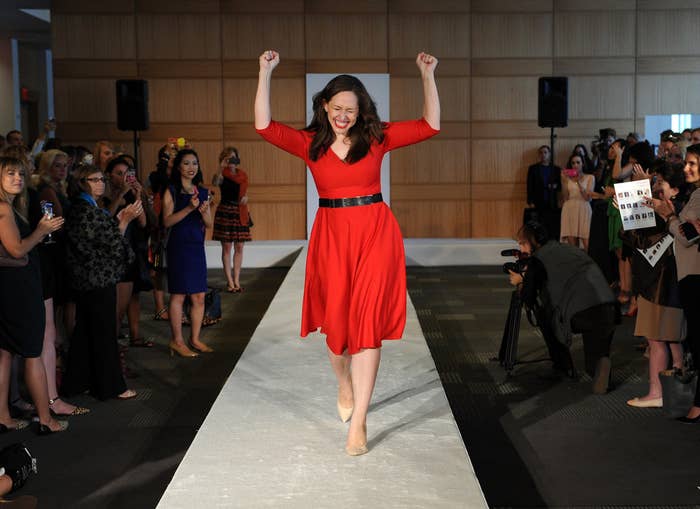 In February, Karen Crespo, a 30-year-old from Los Angeles, contacted Hammer to tell her how inspired she was to see a woman in a wheelchair at the designer's spring 2014 show.
When Hammer received the letter, detailing how Crespo had contracted bacterial meningitis resulting in the loss of all four limbs, she was so moved that she asked her to walk in her fall show.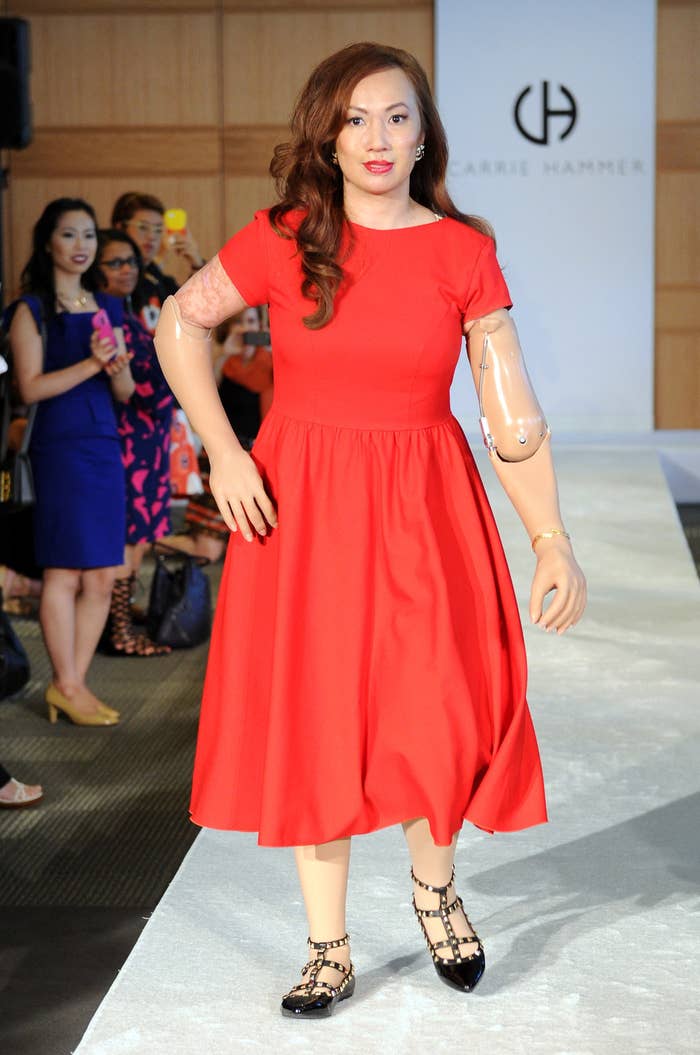 On Sept. 5th, Crespo became the first quadruple-amputee to walk in New York Fashion Week.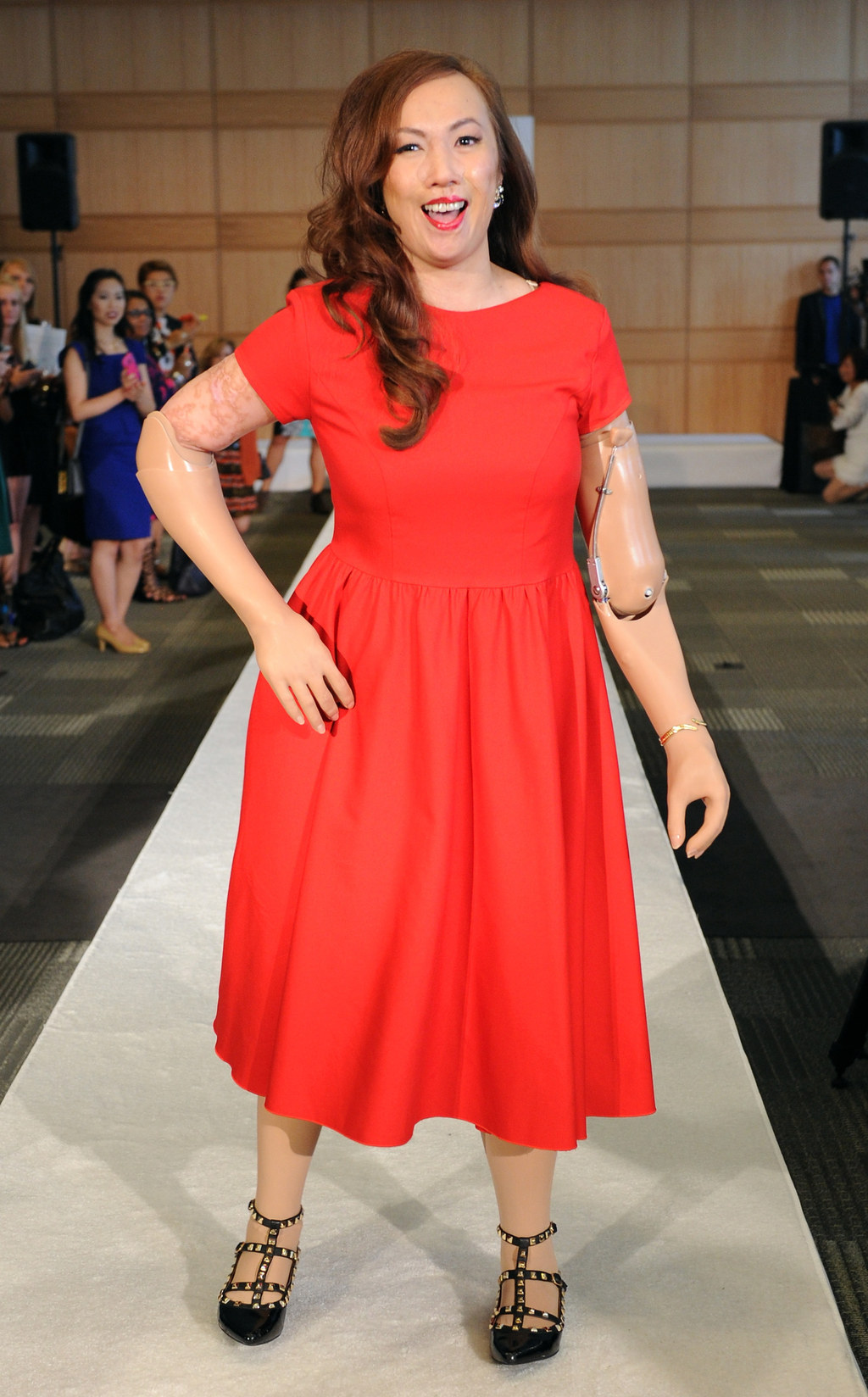 In addition to Crespo, some of the other "role models" that walked in Hammer's show included Lindsay Todd Merkle, Global Account Manager for Beats by Dre, and Vivian Graubard, White House Advisor to the U.S. Chief Technology Officer.