On New Years Eve, Brian & Ria Kilbride tied the knot in a Starbucks in Plymouth, UK.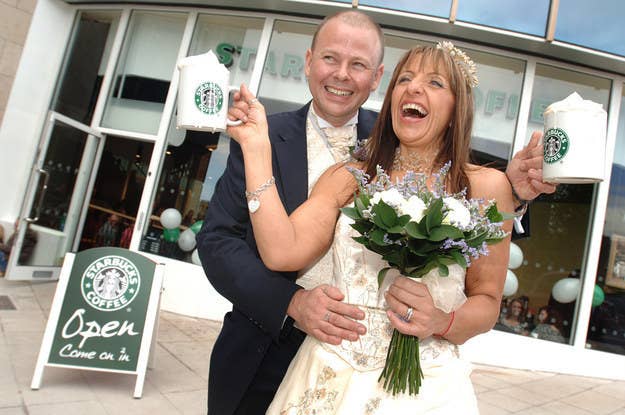 But even if you don't love Starbucks quite enough to get married there, you can still add a few caffeine shots to your nuptials.
1.
Acknowledge your love for each other, and for coffee, in your engagement cake.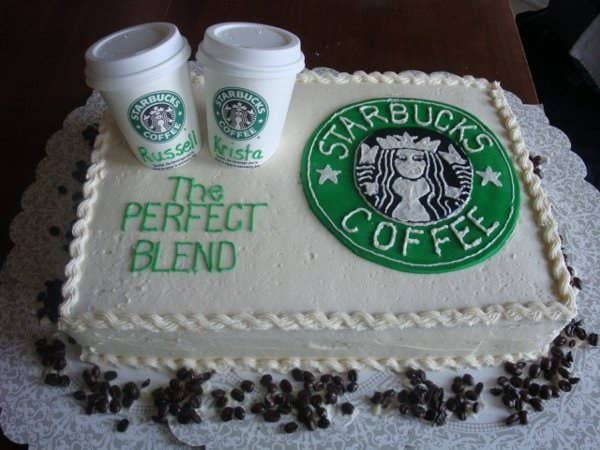 2.
Let your favorite flavor costar in your engagement photo shoot.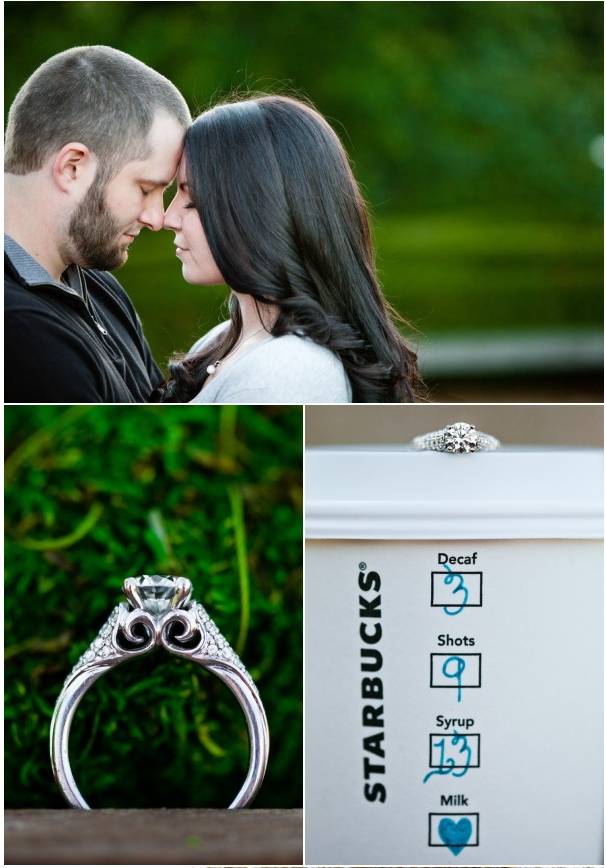 3.
Or use a cup to make your save-the-dates.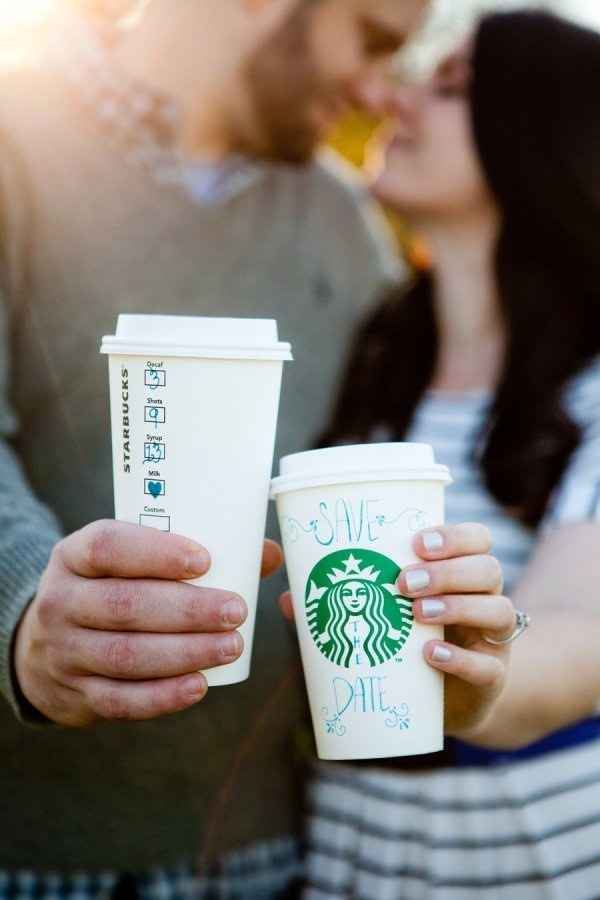 4.
Bring a Frappucino cart to the reception.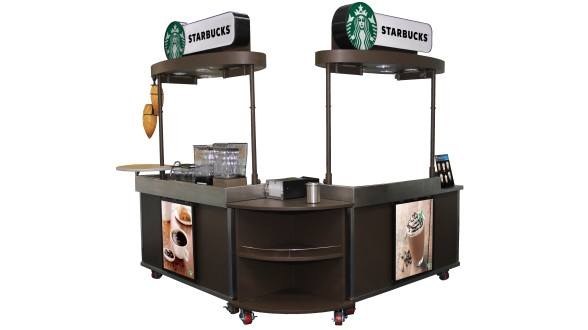 5.
Or, have a DIY coffee bar.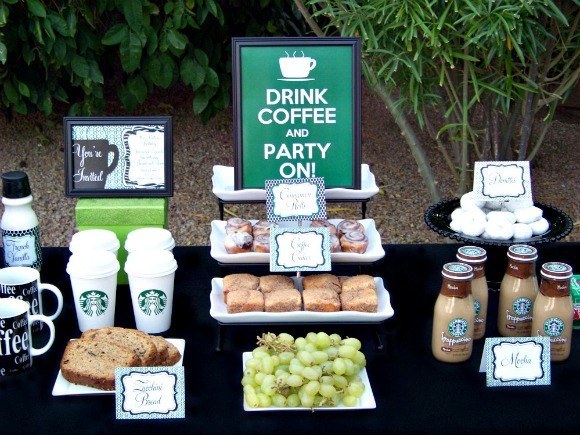 6.
Make your own calligraphy coffee sleeves.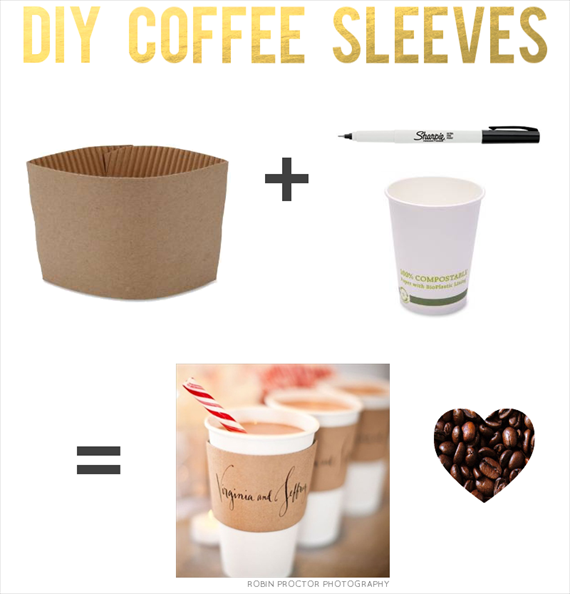 7.
Serve Frappuchino cupcakes.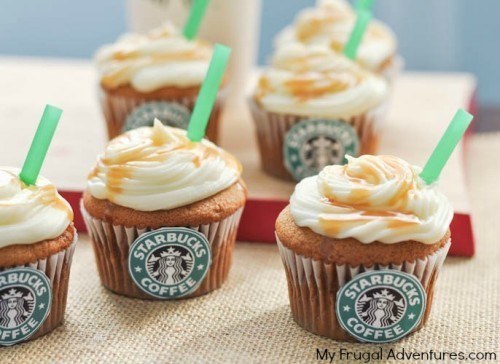 8.
Use Starbucks gift cards as escort cards.
9.
Turn those Frappucino bottles into DIY table decorations.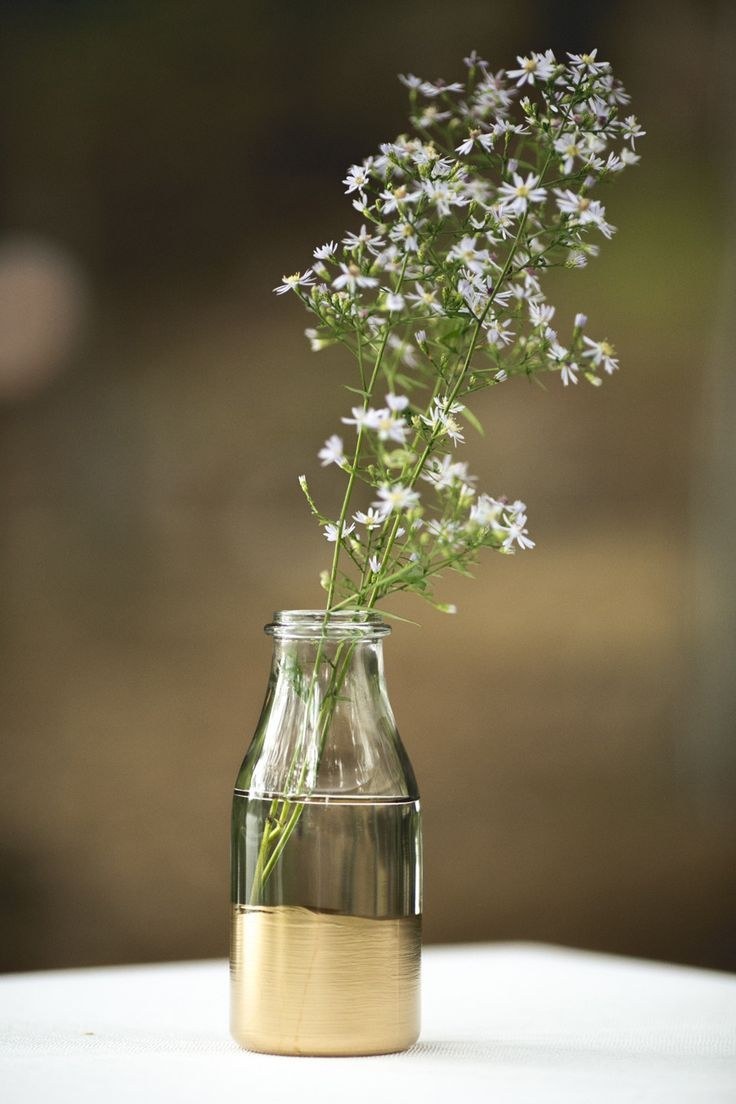 11.
Make personalized cups for the wedding party.
12.
Or just have their signature drink ready when they arrive.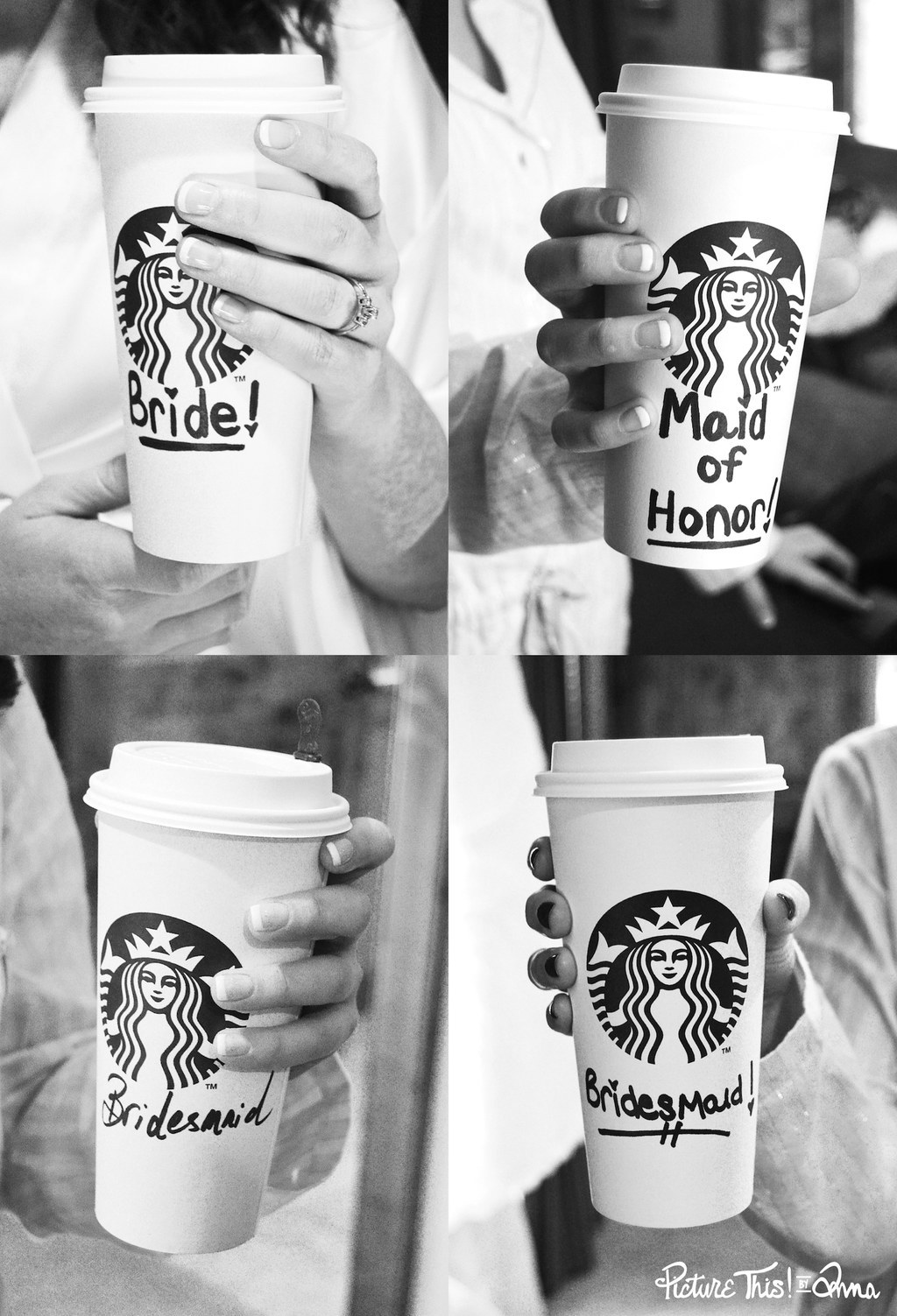 14.
Use coffee beans throughout your decor.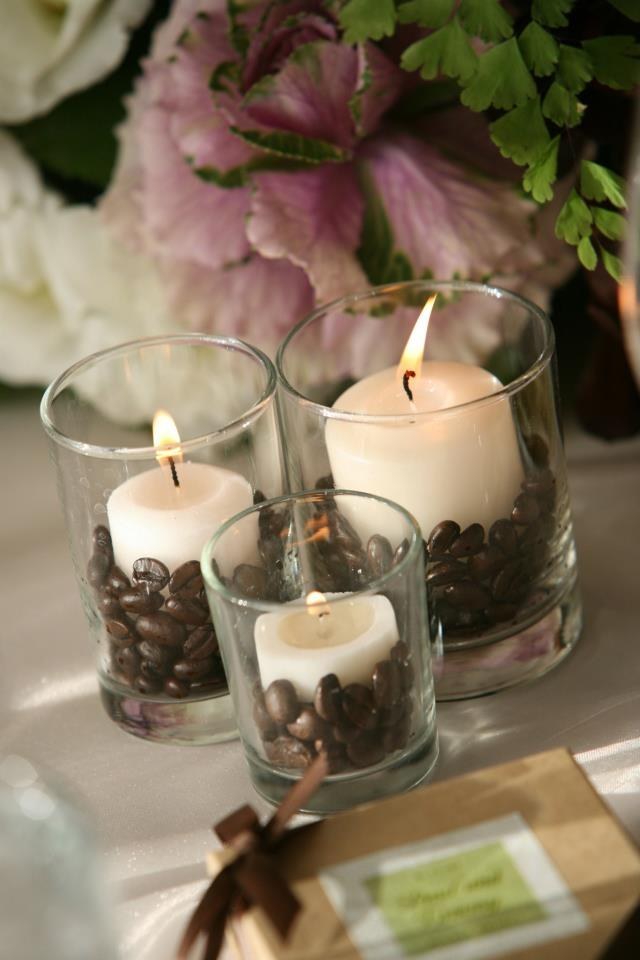 16.
Or make your guests a DIY mocha mix.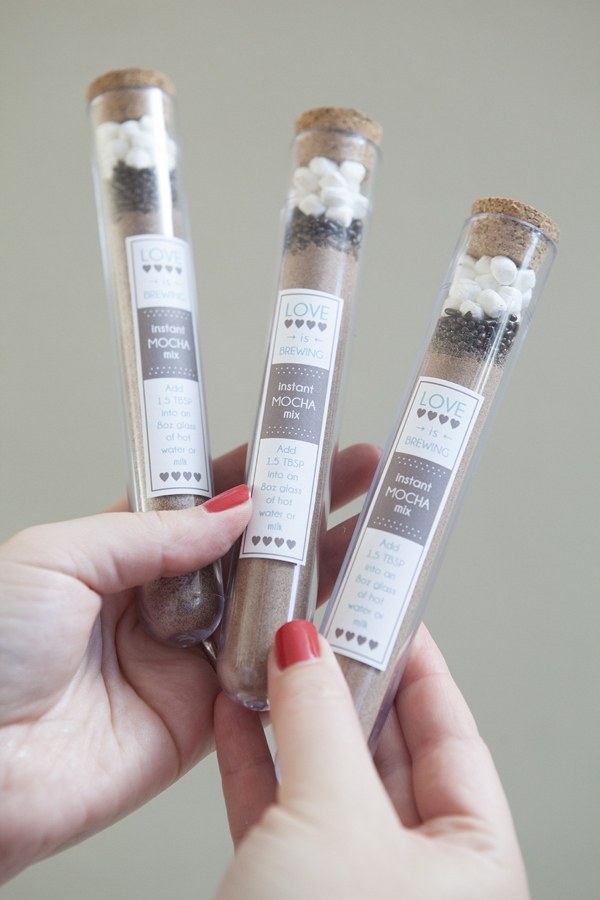 17.
Serve a coffee-based drink as your signature cocktail.