59 Thoughts Everyone Has Watching "Bachelor In Paradise"
Evan's banana-eating makes me so uncomfortable.
by
,
1. I can't believe I'm watching this.
2. I can't believe I'm watching this.
3. It's SO BAD.
4. And it takes up TWO NIGHTS of my life.
5. *refills wine glass*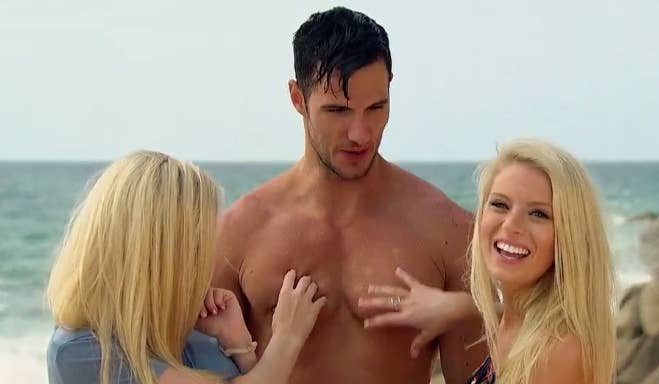 6. This cheesy intro will never get old.
7. It's so self-aware, it hurts.
8. Carly is pouring champagne on herself, and all I can think is...that looks so sticky.
9. Daniel is pouring maple syrup on himself and SAME.
10. Evan's banana-eating makes me super uncomfortable.
11. Vinny is so low-key hot. Stealth hot.
12. At least THE CHAD went home.
13. Jorge is clearly the best character on this show.
14. Whenever he's not on screen, I miss him.
15. You guys, Evan needs to go home.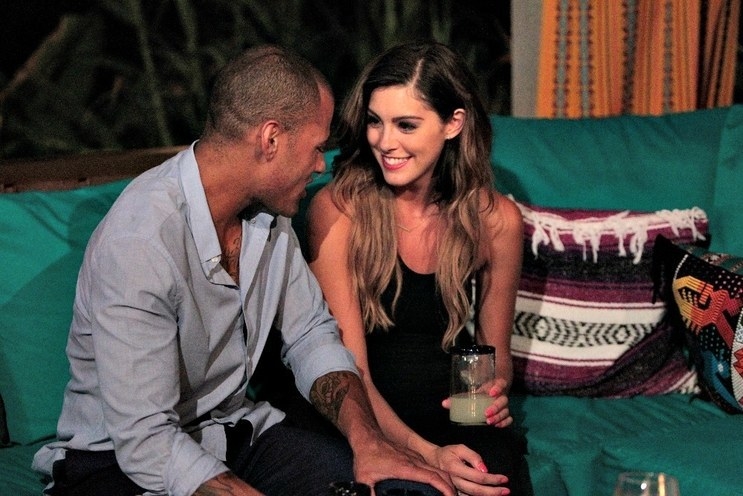 16. I mean, seriously, what is up with all this weird medical stuff that is going on?
It's sketchy as hell.
17. Who even is this doctor?
18. She looked at his ankle for one second and then was like, TIME TO GO TO THE HOSPITAL.
19. I really can't stop looking at everyone's boobs.
20. How do they not just pass out from all this tequila?
21. Drinking tequila all day in the hot sun sounds like a one-way ticket to Blackout Town.
22. TBH, the weirdest part of the show is when a bunch of couples all lay on top of each other and create a big pile of naked legs. You can't tell who is who.
23. And then two of them start making out and it's basically an orgy.
24. HOW IS EVERYONE'S MAKEUP SO FLAWLESS IN THE TROPICAL HEAT.
25. I'm so old, but all I can think about is that I hope they're all wearing sunscreen.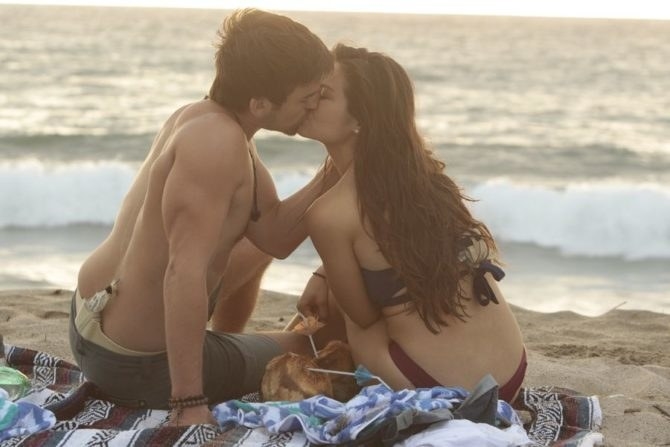 26. I would say yes to literally every date card because I'm worried what would happen to my brain if I stayed on that beach for too long.
27. That's why Carly keeps on thinking she wants to be with Evan — the solidarity of the beach is tricking her mind.
28. CARLY, YOU DON'T LOVE HIM. YOU LITERALLY THREW UP AFTER KISSING HIM BECAUSE YOU WERE SO DISGUSTED.
29. Do you know what's impressive? How Amanda and Josh can get enough oxygen to their brains while they're making out.
30. Because, honestly, show me one time where their lips aren't connected.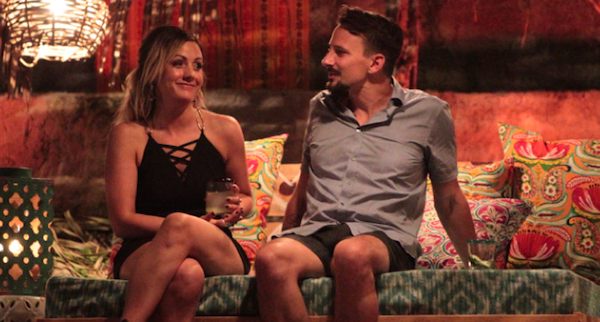 31. HOW DO THEY BREATHE?
32. They should be Olympic swimmers.
33. Next stop, Tokyo.
34. Do you think Nick will ever find love?
35. Poor, poor Nick and his necklace.
36. Oh wait, they all wear the necklaces so they must be microphones? RIGHT?
37. I'm still not over this twin rule.
38. It literally just doesn't make sense. Also, Sarah is better than this show.
39. SO WAS JUBILEE.
40. Like, stay on this show if you're having fun.
41. But, also, get out while you can.
42. JEN IS SO PRETTY.
43. SO IS CAILA.
44. Okay, Caila really does have the most amazing hair.
45. JEN AND CAILA FOREVER.
46. Please, don't end up with Daniel.
47. Daniel is funny and oddly charming…but man, oh, man you should not end up with Daniel.
48. Ashley I. needs to take it down several notches, or at least get a Kleenex sponsorship.
49. I don't really get the whole obsession with Jared.
50. But Nick seems to be getting more and more likeable.
51. Are lip injections required to be on this show?
52. Maybe *I* should get lip injections.
53. Nah.
54. I can't believe three couples are rumored to be getting engaged at the end of this season.
55. I can't believe someone would ACTUALLY GET ENGAGED after this show.
56. Because none of these people should be marrying each other.
57. I also still can't believe I spend three hours of my life watching this every week.
58. I seriously need to make better life choices.
59. *checks next week's TV schedule and sets calendar reminder not to miss it*