Sure, those bright red maraschino cherries might look pretty in your cocktail, but that's where the fun stops.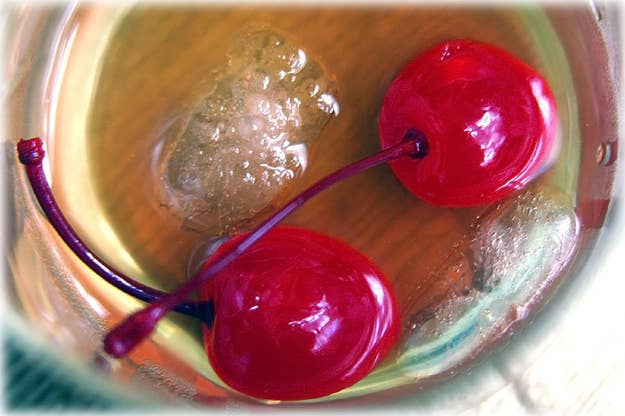 And the HORROR BEGINS.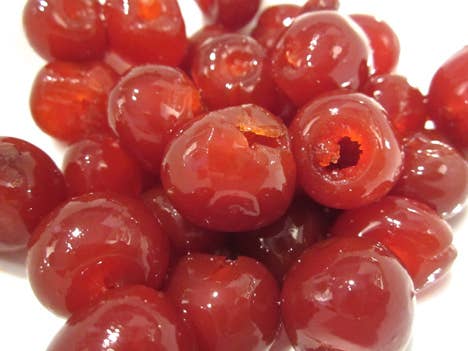 This is a bowl of real, authentic, bona fide cherries that might be harvested in Oregon or Washington.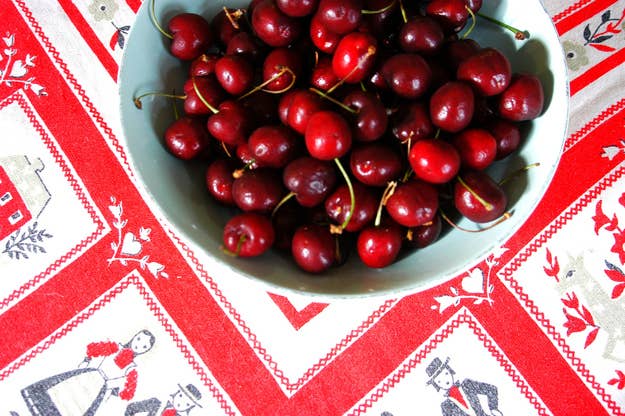 At the processing center, the cherries are bleached in a solution of calcium chloride and sulfur dioxide until they turn yellow. Next, they're marinated in huge vats of high fructose corn syrup and Red #4.
Next, they show up in your old-fashioned, polluting the pure, innocent sweetness of bourbon.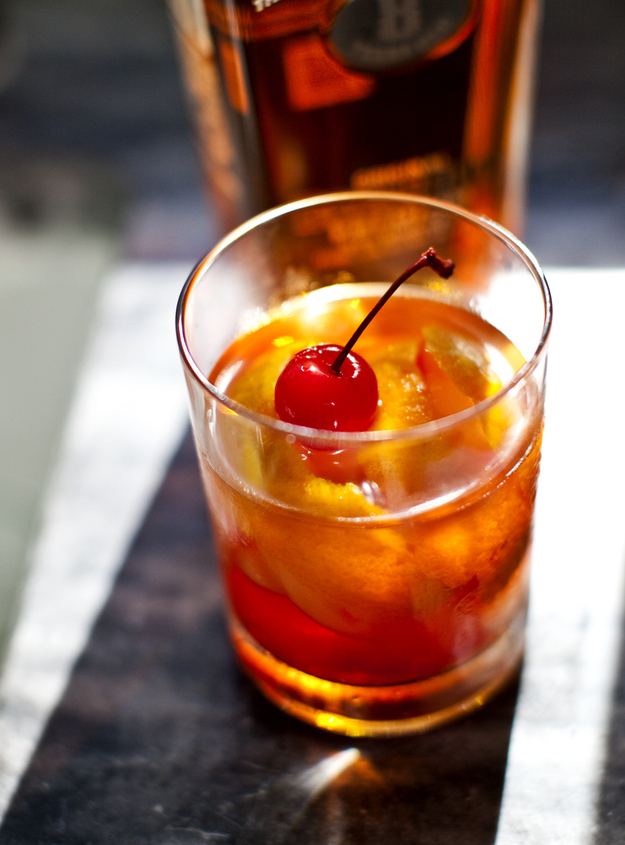 Or defiling your pristine ice cream!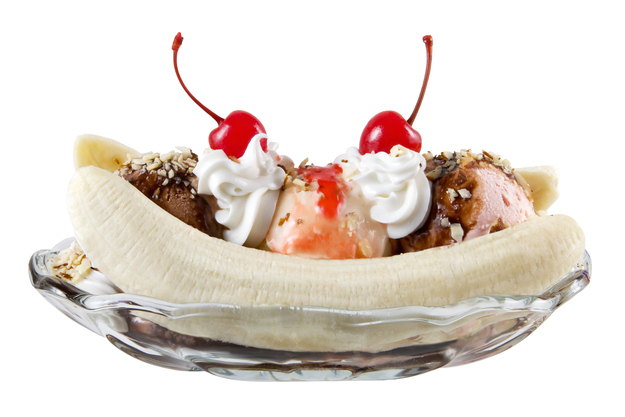 They can also come in multiple fake colors, which means the cherries can be subjected to another bath of artificial color and/or flavor.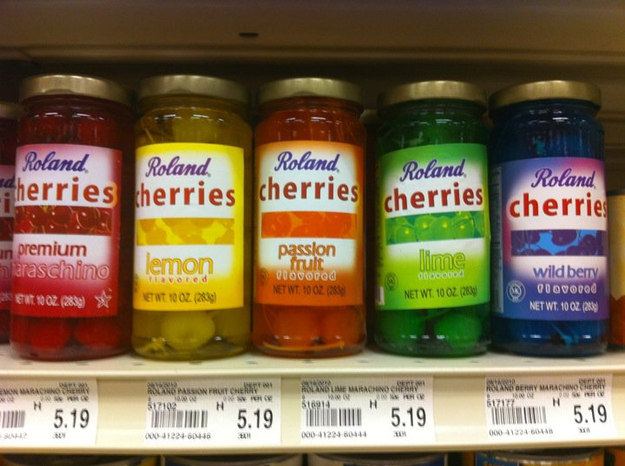 If you want to enjoy the taste of maraschinos without all the bleach and chemicals, you can always make your own.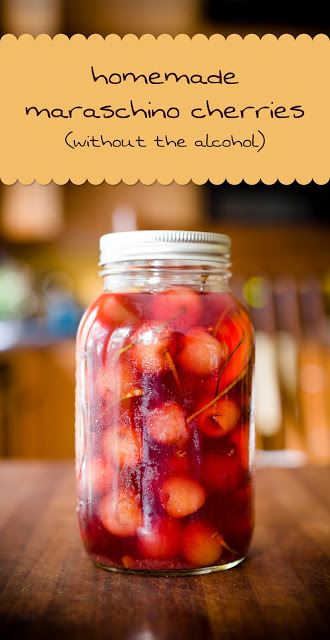 And here's another one.