Did you know that new seasons of RuPaul's Drag Race air in Australia AFTER the season finishes in the United States?
WOW Presents / Via giphy
So while y'all are snatched, gagged and having a kiki, fish Down Under are either waiting impatiently or illegally downloading the WHOLE DAMN SEASON!
Meet Melbourne drag queen Karen From Finance.
Once upon a time, Karen would invite all the Drag Race fans in town to join her for a screening party of the latest torrent of the show at her local club. Just like in the US!
However, this didn't go down well with the lawyers at Foxtel (the cable TV service that airs Drag Race across Australia) and they shut her down.
So she did what any man in a wig, a dress and a pair of pumps would do.
Dear Foxtel,As you know, American cult TV hit RuPaul's Drag Race is back with its second season of 'All Stars' which premiers across the globe on Friday 25th August. I know that you know of this show because on March 18 this year your legal team emailed me regarding this "highly successful program" and demanded that I cease screening the show or else I would be threatened with legal action. I abided.After your 6-week-delayed airing of Season 8 of RuPaul's Drag Race, I am writing to find out when you're planning on screening RuPaul's Drag Race All Stars 2. Looking at your TV guide, on the aforementioned Friday night LIFESTYLE YOU will only be screening All Hail The Veil, Brides of Beverly Hills, Say Yes To The Dress, and Married At First Sight: Slap In The Face - basically a bunch of shows about straight white people getting married (yet another illegal thing that we don't have access to).To us, RuPaul's Drag Race is like the Olympics. At the moment whenever I turn on the TV, all I see is the Olympics. I'm sure sporting spectators across the country would not be willing to ignore the Olympics for 6 weeks and was until a station would air it. What I want to see is RuPaul's Drag Race, and I want to see it on time next Friday.I don't care if it isn't on Lifestyle YOU, kick of your re-runs of NCIS, Law & Order, Star Trek, South Park, Sex & The City, Walker Texas Ranger blah blah blah rubbish and give us our queens! For goodness sake, RuPaul has been nominated for an Emmy for this show! Is it really not worthy!?When us gays want something, we fight for it. I want my RuPaul's Drag Race and if you will not screen it for us legally, we will continue to seek it illegally, and you will continue to miss out on subscriptions.It saddens me to see queens around the world getting excited about how big their screening parties are going to be, while we here in Australia are cowering beneath Foxtel as they threaten to sue us, as we secretly await the next online torrent in the wee dark hours of the morning.I look forward to your positive, informative, and helpful response.Kind regards,Karen From Finance.
That's what we call in the Finance world "getting shit done".
Karen told BuzzFeed News that at first she was nervous about writing the letter, but she knew she had a job to do.
"RuPaul's Drag Race is more than just a TV show. It's culture, and even cultish, for some. Watching it home alone on a computer illegally was just not satisfactory," she said.
"Rupaul's Drag Race brings people together, and I wanted to make sure that that could somehow continue for the fans in Australia."
Karen waited for a reply... sort of...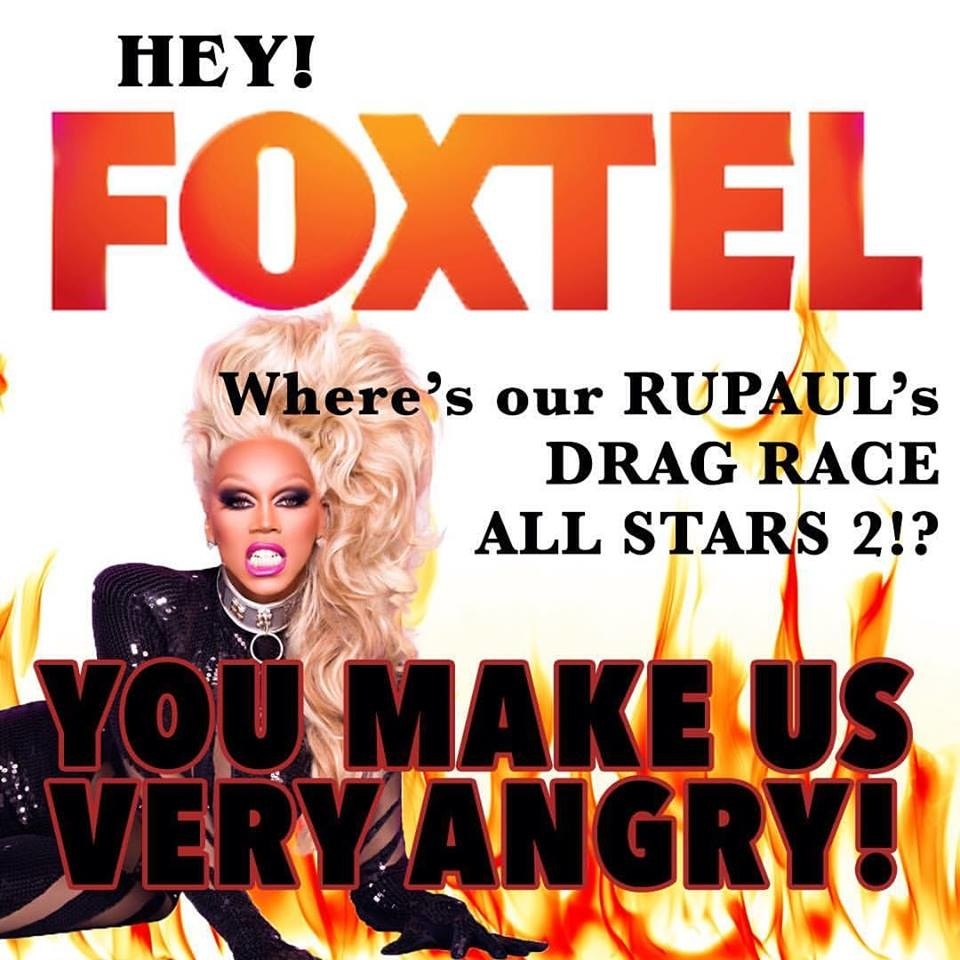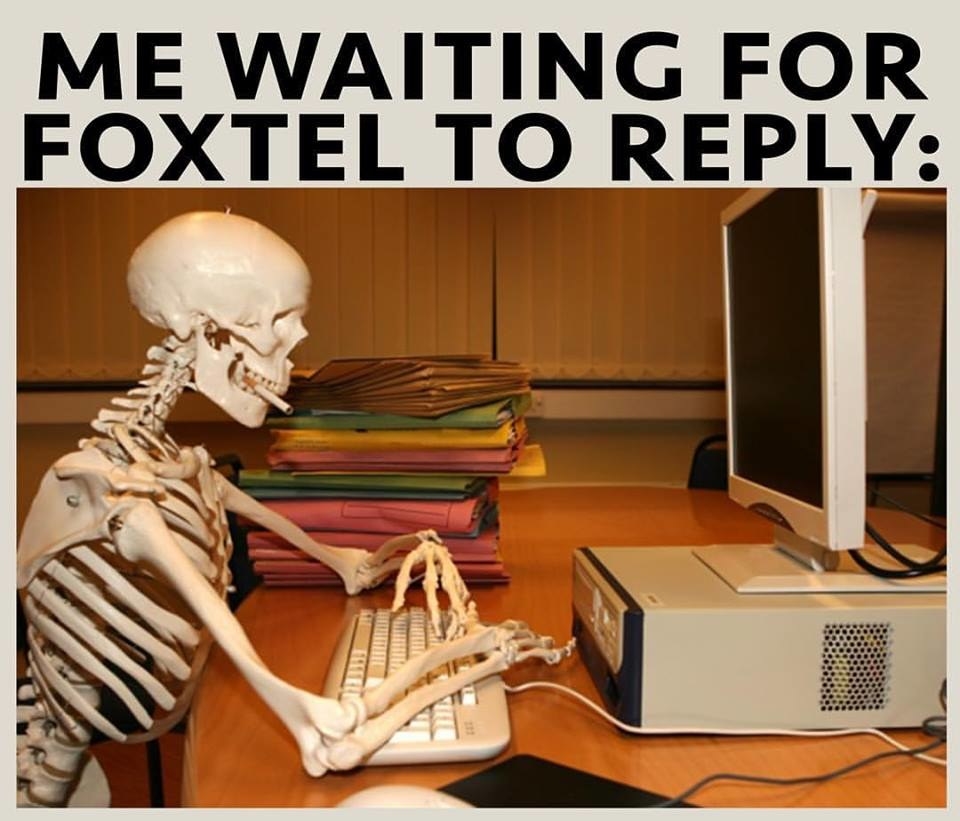 Okay, so she made a few memes to pass the time.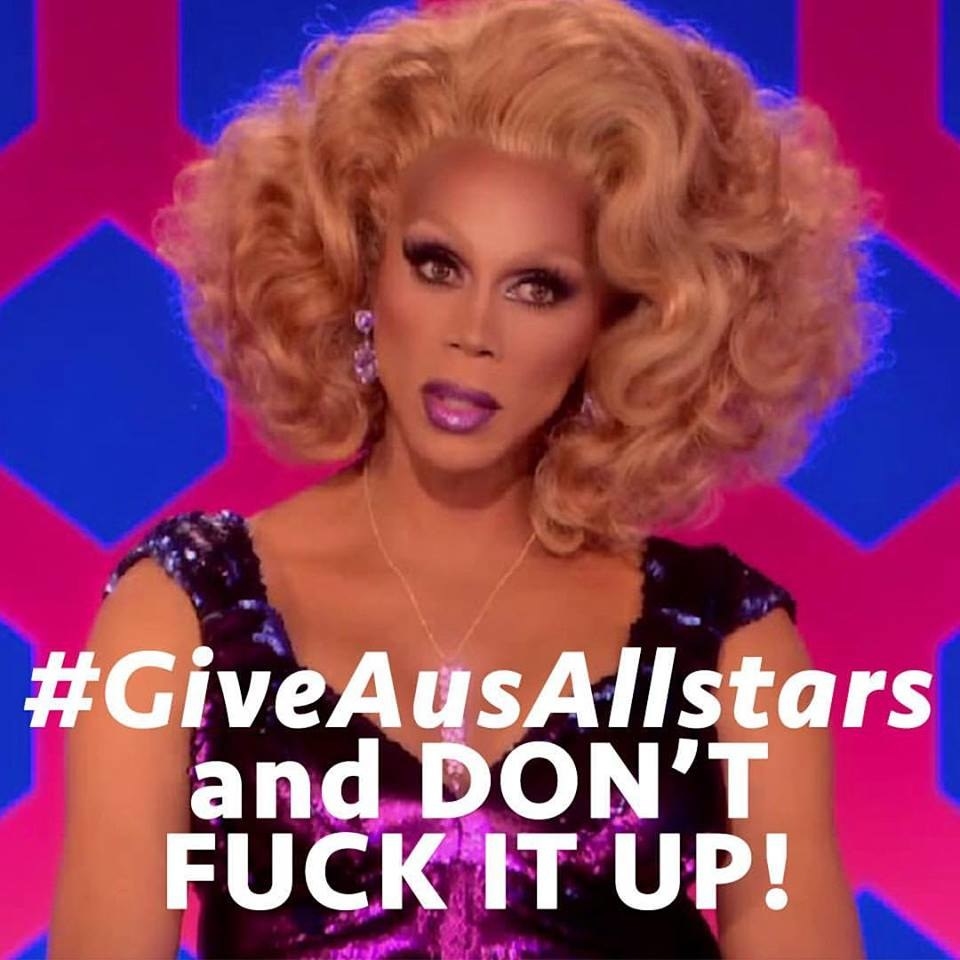 Until Foxtel said it was out out of their hands.
"We have been told by our distributor (Passion Distribution) that the production company, World of Wonder, is extremely protective of RPDR and will not release materials until after its US telecast date," a Foxtel spokesperson told the Star Observer.
"Plus, file transfer is out of the question, and episodes must be shipped on hard drive... We understand the public's frustrations, we love RuPaul too! We are continuing to work with the distributor to ensure a tighter turnaround on all episodes and will advise the Foxtel telecast date as quickly as we can."
Karen said she was put in contact with execs from Foxtel and even received a detailed letter from World of Wonder, the creators of RuPaul's Drag Race.
"I did receive a very informative response from a contact at World Of Wonder. Their insight really was what helped me get my campaign over the line," Karen told BuzzFeed News.
"Once I received the information I received from WOW, I knew that the campaign was eventually going to be successful."
And then suddenly this happened: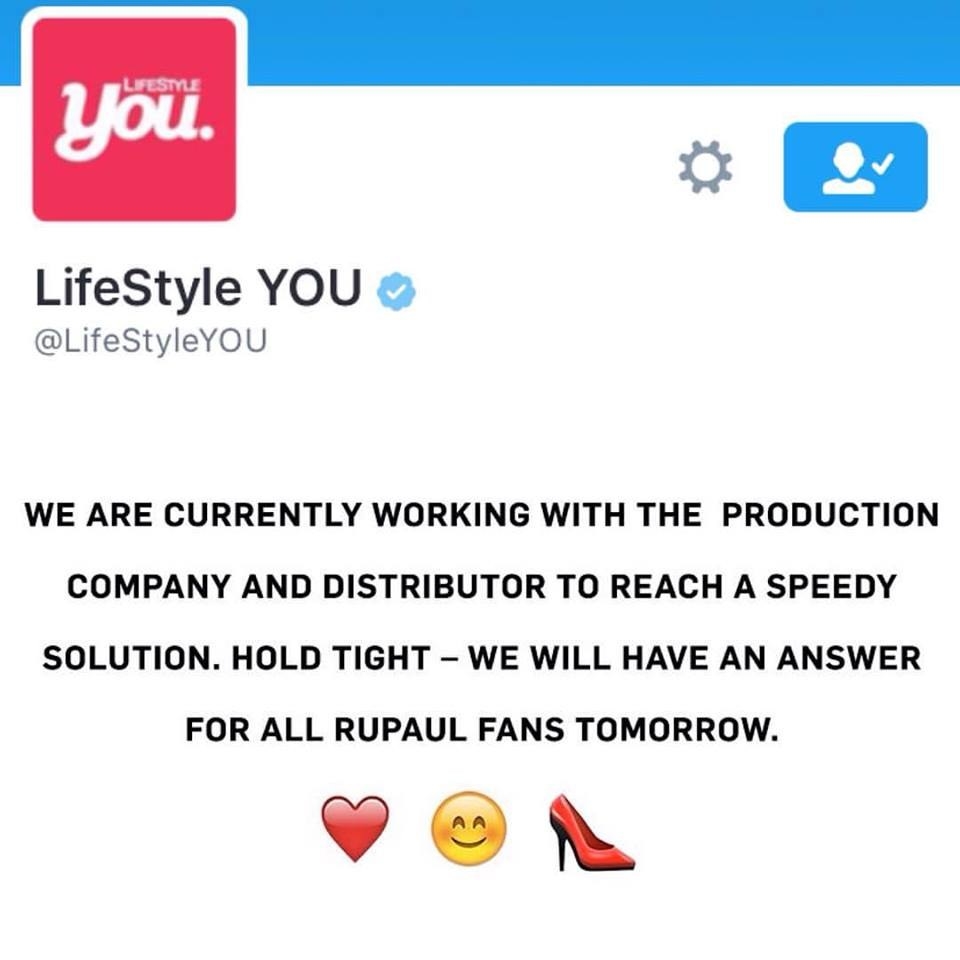 And then this happened and we. were. DONE:
Here are all her friends getting cultured and cultish: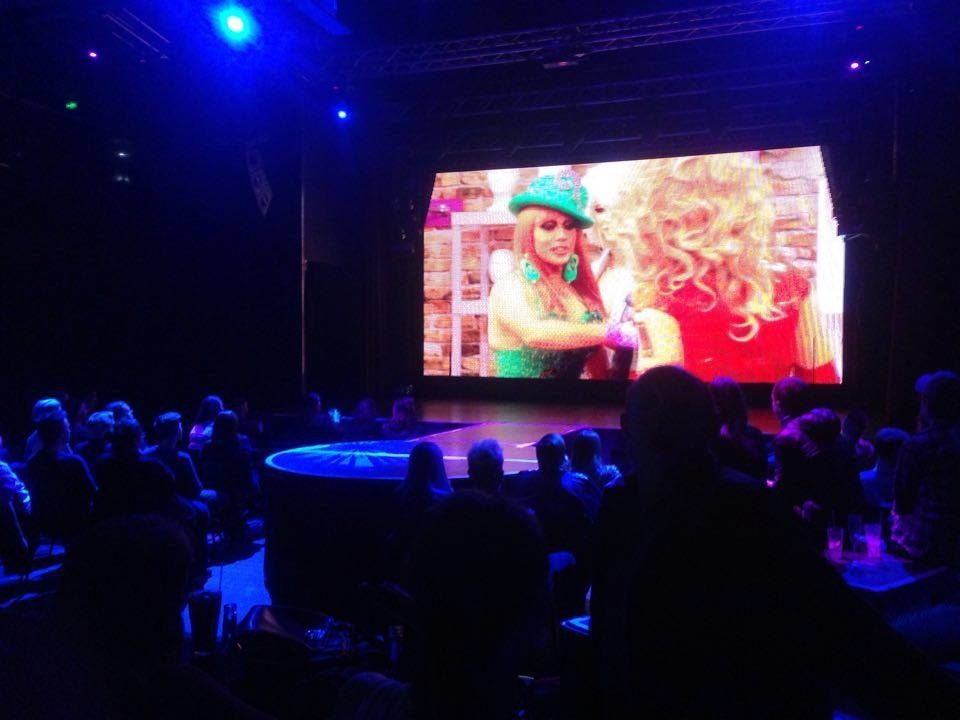 EVERYTHING WORKED OUT IN THE END!
This post was created by a member of BuzzFeed Community, where anyone can post awesome lists and creations.
Learn more
or
post your buzz!