This NFL football season, ESPN decided to give Hall-of-Famer Peyton Manning and his brother Eli Manning a "Monday Night Football" watch-along show called Peyton & Eli.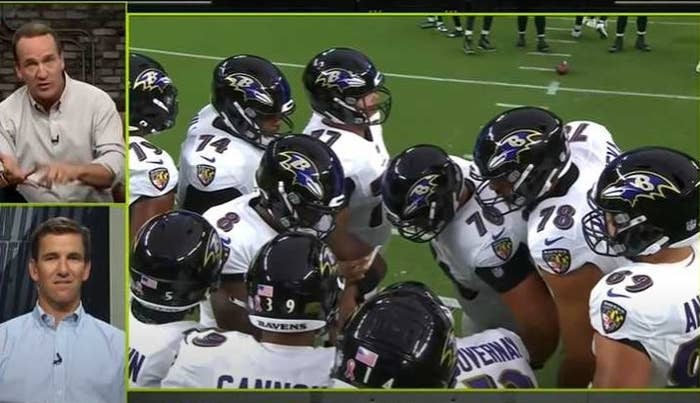 For the Seattle Seahawks and New Orleans Saints MNF game, Peyton and Eli welcomed guest and Seahawk legend Marshawn Lynch.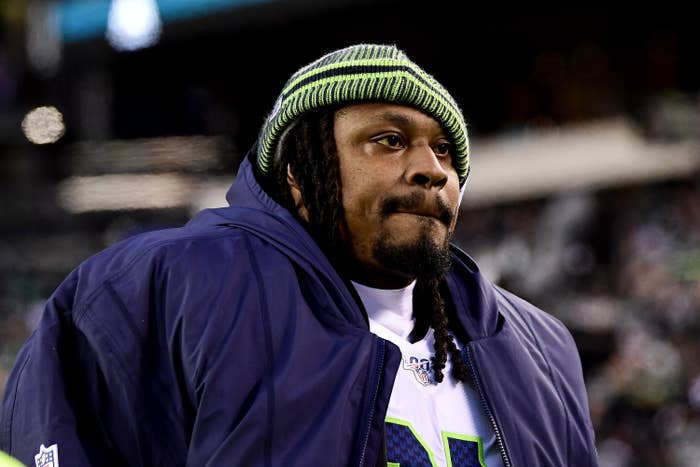 As the clock ran out in the first quarter, no one was more surprised than Marshawn Lynch, who let out an uncensored, gut reaction...live on ESPN2.
"Protect that ball. Protect it." *referee blows the whistle to end the quarter* "What the f*ck?"
I'm sure ESPN was unhappy with it, but Marshawn is always gonna be Marshawn. The man just knows how to have a good time.
For context, he has an unapologetic love for Skittles. He'd eat them during games, and fans even threw handfuls at him after touchdowns.
After cursing on ESPN2, the Mannings had to apologize on behalf of Marshawn, but I'm sure no one is mad. How can you stay mad at this man?
Does Marshawn need his own sportscast? I think so. Comment below!