"The Wasp" is his most shared motorcycle to date.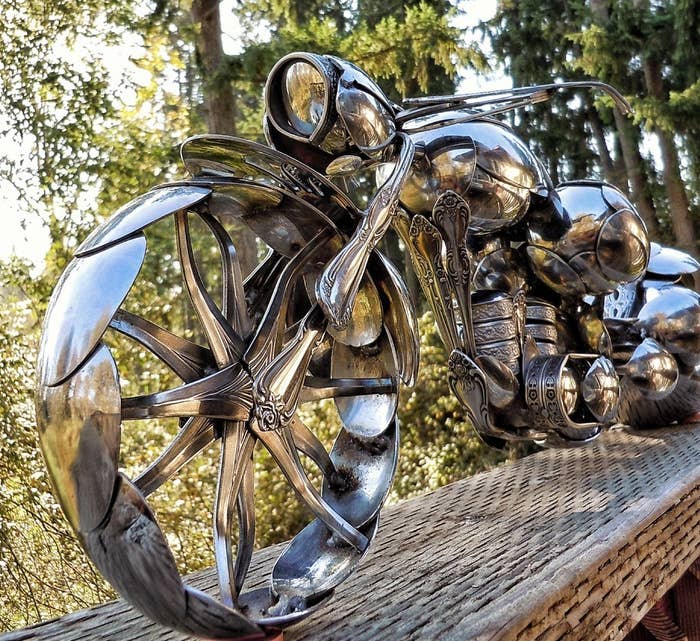 Artist James Rice, of Tacoma, WA, is the artist that has created these motorcycles made of spoons. He has been posted all over Tumblr, Facebook, Twitter, Pinterest, and almost every other form of social media around the world. He's also received media attention for his unique spoon motorcycle sculptures. Bill Wixey, of Seattle's Q13 Fox News in the Morning, called them, "Spoons of Anarchy".
He sees how to make such an unassuming utensil into something most of us would have never thought of. He flattens, bends, twists, and shapes the spoons by hand. Every aspect of the motorcycles, engine, wheels, tires, gas tank, are all shaped from stainless steel spoons.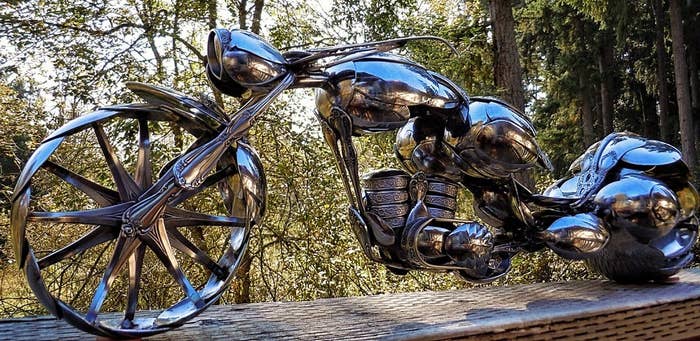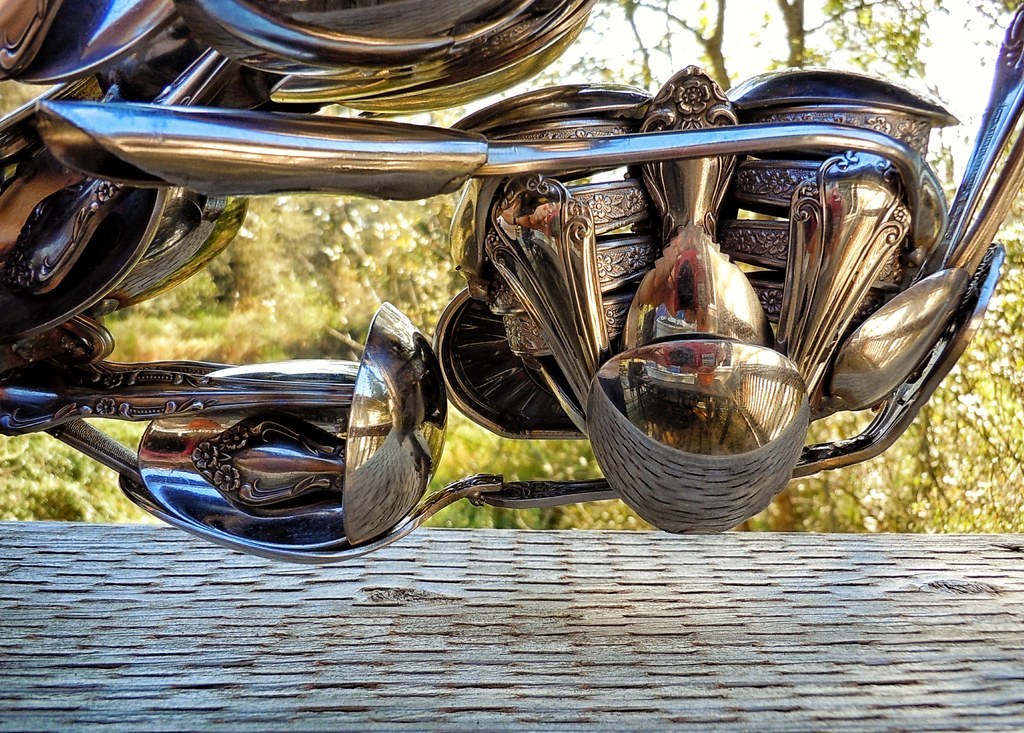 Rice has a longtime dream of building his own custom motorcycle, but finances have never allowed for it. He started working out ideas for his dream using spoons left from some of his wife's projects. He decided, after building his first spoon motorcycle, every one after would be made completely out of spoons. To date, he has completed six spoon motorcycles, and is currently working on his seventh.
James has shown when you really have a drive to create something, that passion will find a way to come out. Even in unexpected, but beautiful, alternative ways.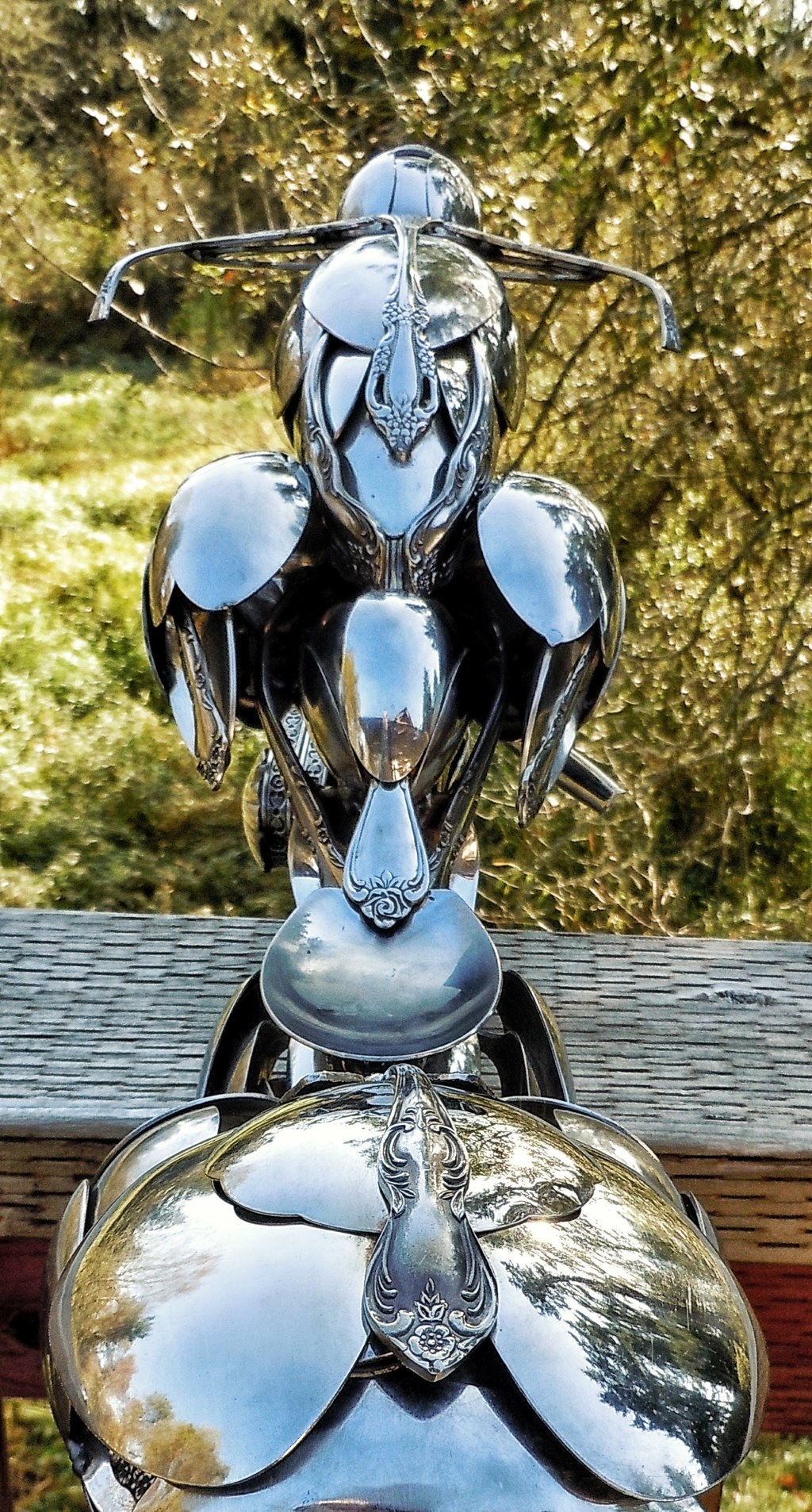 People from all around the world, have shared his creations. The most viral post, to date, is a photo of his sculpture named "The Wasp". It was posted on the "Why We Ride", a touching motorcycle enthusiast movie, Facebook page http://on.fb.me/1MUzFsO . While the spoon motorcycles have been a worldwide hit with motorcycle lovers, they are not the only group who have been sharing his sculptures. Whether you love motorcycles, sculpture, art, crafts, creative up-cycling, or just anything out of the ordinary, most will agree on one thing: James' spoon motorcycles are almost shockingly unusual, and creative.
"The Owl" His latest finished spoon motorcycle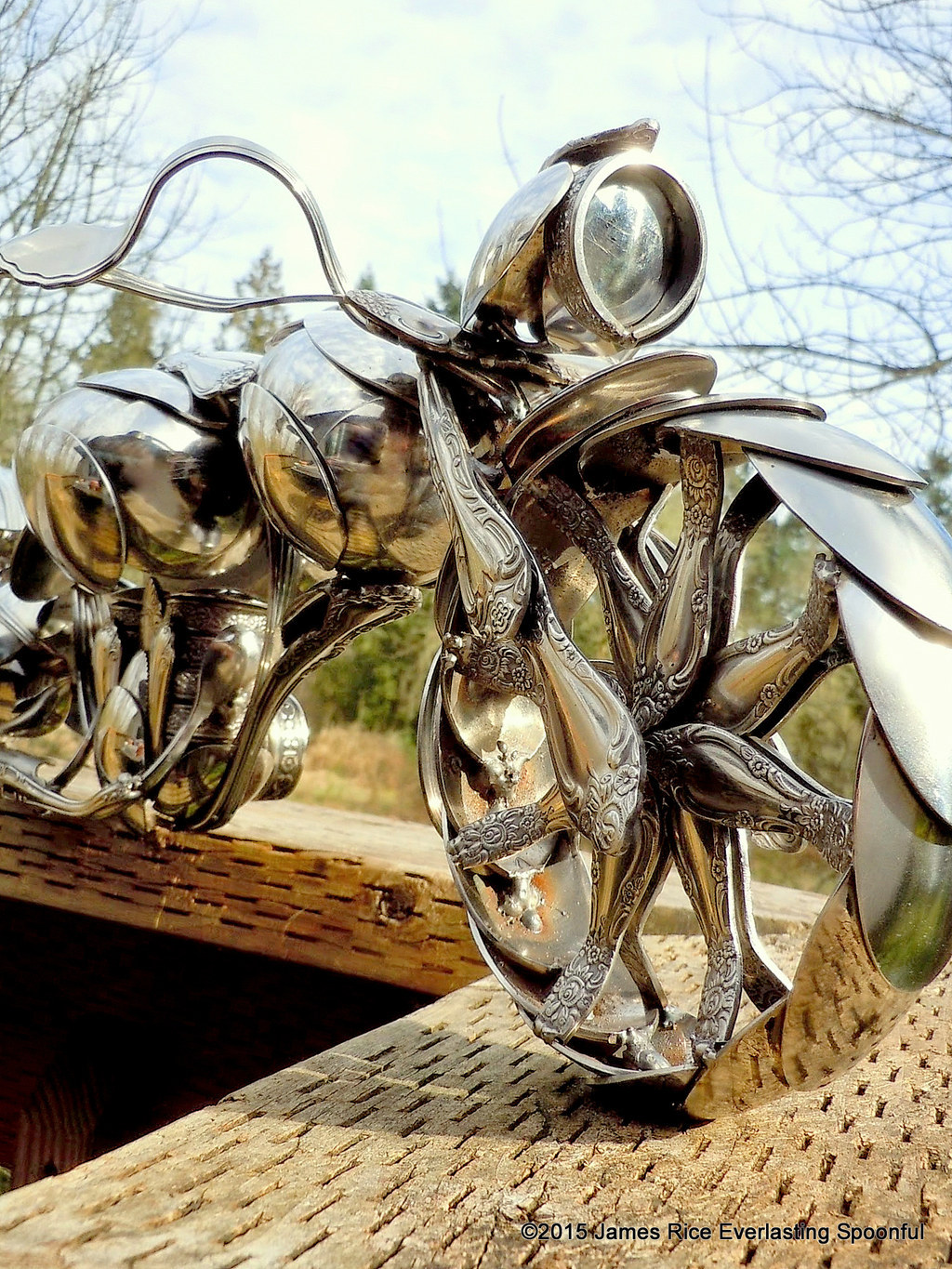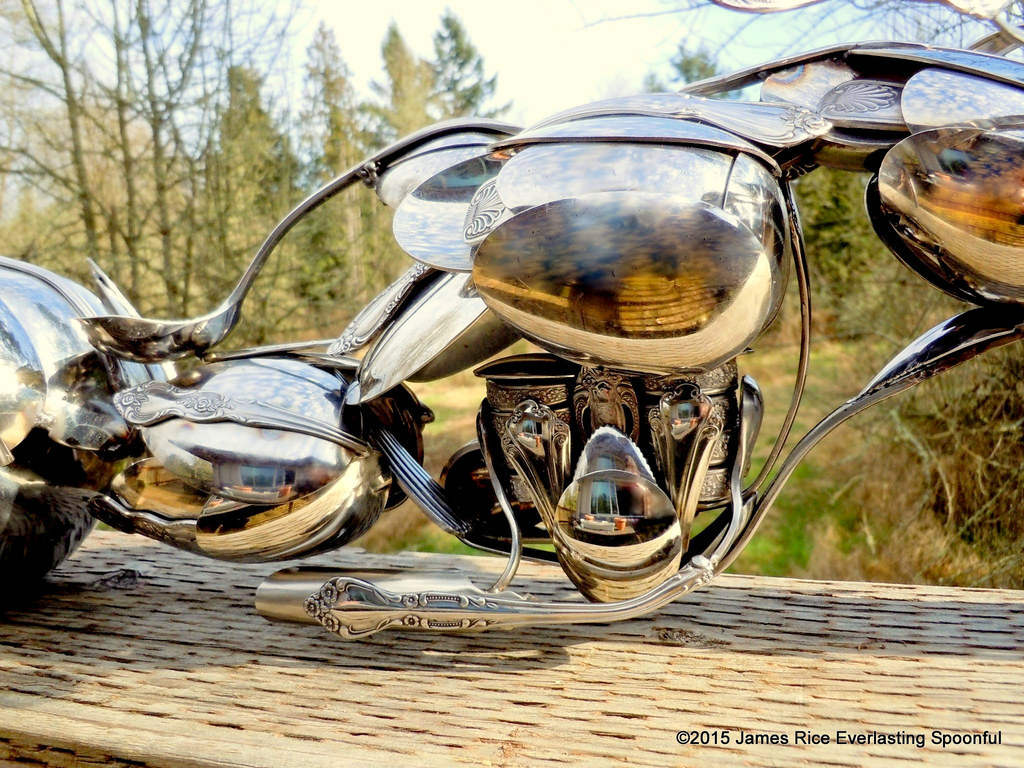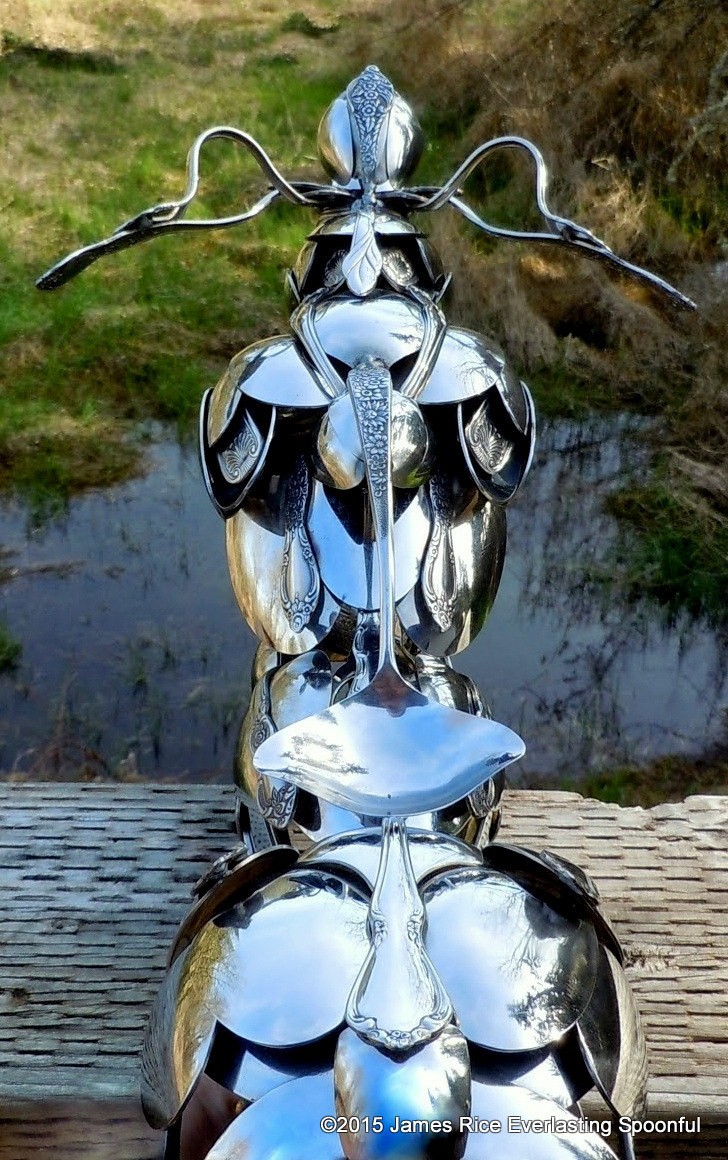 More photos of his sculptures can be seen at http://www.facebook.com/everlastingspoonful